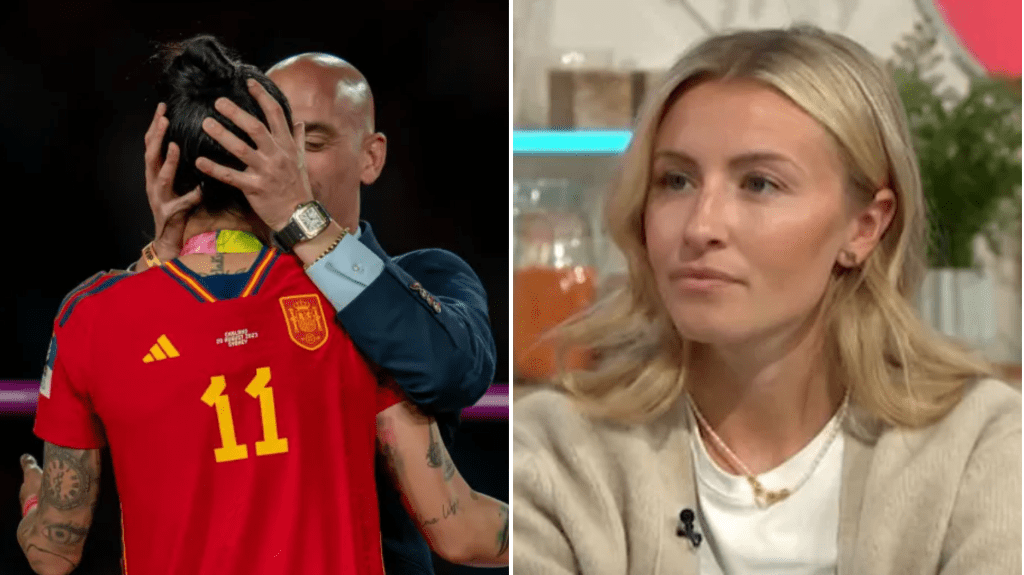 Lionesses captain Leah Williamson has defended Jenni Hermoso after football federation president sent a video to showing the forward joking about their kiss after the final.
The 46-year-old has been by football's world governing body after he grabbed Hermoso by the head during the presentation ceremony and kissed her on the lips.
Rubiales had been expected to resign from his position with the Spanish football federation (RFEF) at an emergency assembly last week but instead he attacked the he claims to have been victim to and repeatedly refused to step down in an astonishing speech.
The RFEF subsequently about the incident and threatened legal action in a now deleted statement, while Rubiales is using a video from the team bus – – to defend himself to FIFA.
In the video, Hermoso is seen showing her team-mates a meme on her phone of the kiss with Rubiales alongside an image of former Spain men's goalkeeper Iker Casillas kissing Sara Carbonero, a Spanish TV reporter he went on to marry, after La Roja's World Cup win in 2010.
Williamson, who missed the tournament Down Under due to an ACL injury, does not believe the footage in any way undermines Hermoso's complaints against Rubiales and says women have been conditioned to brush off such incidents.
Asked about the L***ed video from the team bus on the Lorraine show on Thursday, Williamson said: 'It's conditioned behaviour.
'Unless you've stood in the shoes of, especially in this case, a woman that's faced that [then you don't know how you would react].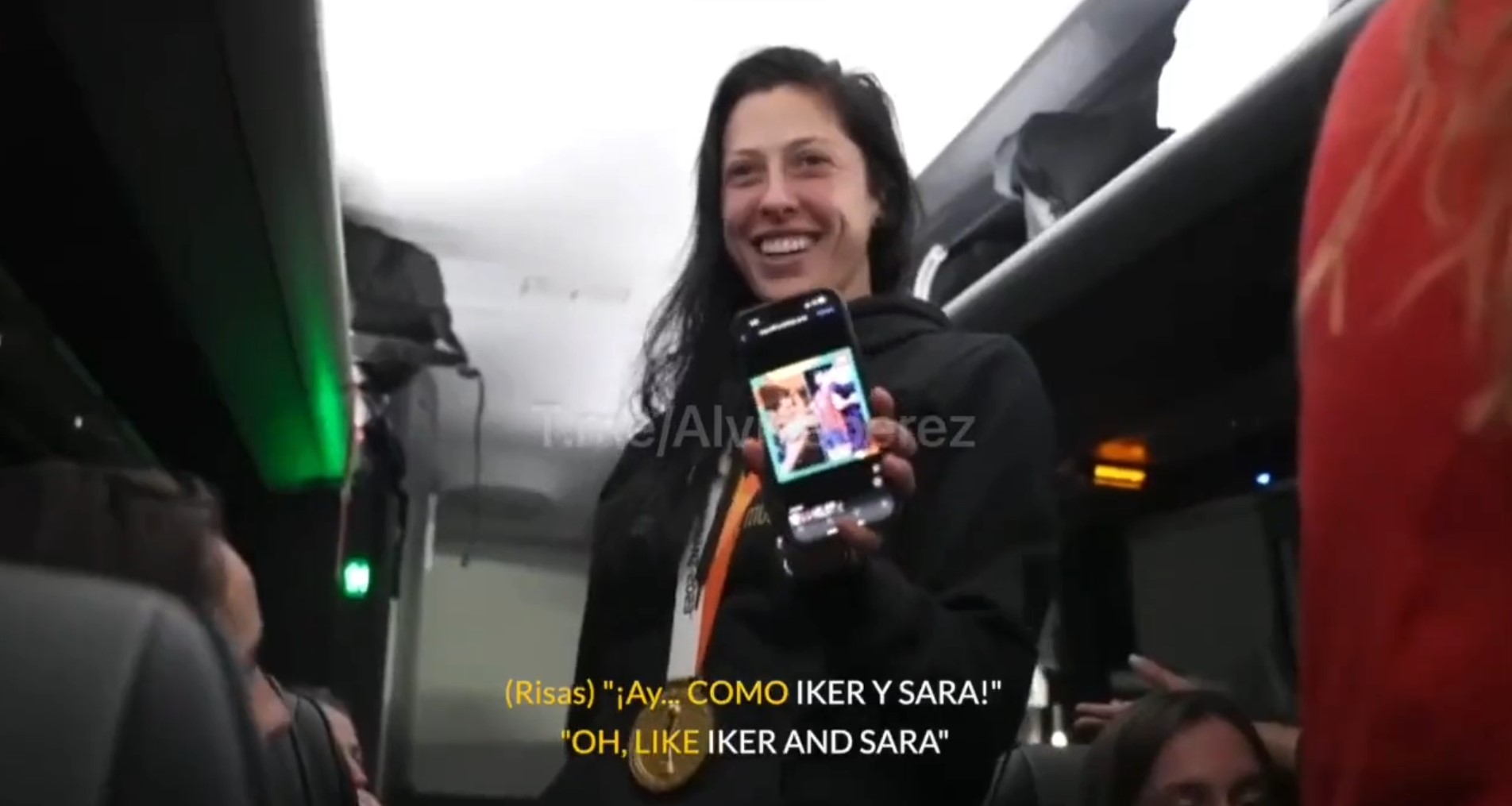 'I don't know anyone that hasn't had that sort of experience. Maybe not to those extremes, but a sexist, misogynistic experience throughout her life, and she is conditioned to laugh it off.'
The Lionesses star continued: 'I think it's really sad. I put myself in Jenni's shoes, as a female athlete, she should be celebrating the biggest achievement of her life and unfortunately it's been overshadowed by this.
'But I also think it's important to remember we've lived – especially women and women in football – in this misogynistic, sexist environment for a hundred years, you know, and it's not changed.
'I think she's really brave to speak out and to say, actually, the shock of what happened after that, and after that settled down, to think, "This is wrong and I'm not going to let this happen to future women".'
Asked if the problem extends beyond just the Spanish game and Rubiales, Williamson added: 'I think for women in football it's maybe different degrees, but it's actually a lot more common than you think.
'That's actually why everyone is standing unconditionally with Jenni now because you don't want something like this to happen but when it does you have to use it to educate and re-educate people, because it does happen on a daily basis just not in that form.'
, . ,  and .