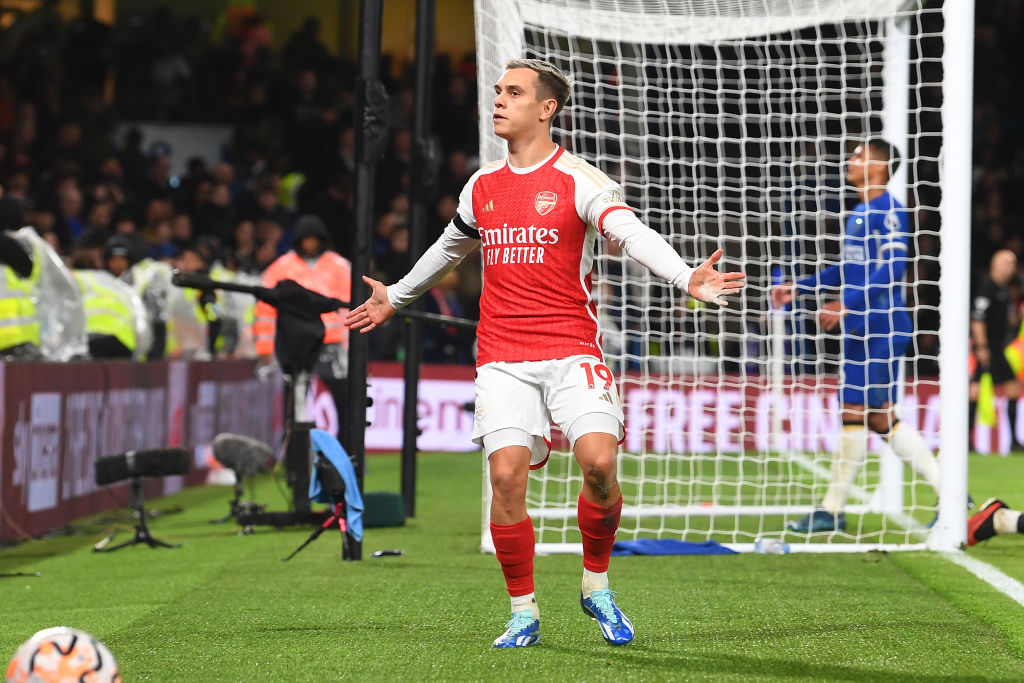 is expecting a number of clubs to be involved in a close title race this season, after lost some ground on their rivals over the weekend.
The Gunners on Saturday, allowing Manchester City to usurp them at the top of the table thanks to a 2-1 win over Brighton.
Tottenham have the chance to return to the top of the table on Monday night , but before that game there is just two points separating the top five clubs, with Liverpool behind Arsenal in third, followed by Spurs and Aston Villa.
Trossard, who scored Arsenal's late second at Stamford Bridge, can see the title race remaining open and finishing closely at the end of the campaign.
'Obviously there are a lot of teams who have strengthened their squads and it will be a close call at the end,' said the Belgian. 'But it is still early on and we need to take it game-by-game and try to win every game.'
On Arsenal's result at Chelsea, Trossard admitted there were mixed feelings after a comeback draw in a game they fancied winning.
'At the end, if you are 2-0 down then you are happy to take a point away,' he said. 'But we also know that we can do better and need to take that with us to the next game.
'Well done to the boys. They never let their heads go down and kept believing. You can see you only need one moment to change a game. I knew when Bukayo (Saka) put it on his left foot that I had to make the run.
'We spoke about it in training and it was the perfect ball and I knew I had to make contact and it was a great goal.'
While Manchester City and Arsenal remain the favourites to be battling it out for the title at the end of the season, Tottenham are the surprise package so far, with Ange Postecoglou's side knowing a win over Fulham on Monday will take them two points clear at the top.
Former Chelsea, Arsenal and Spurs man William Gallas likes what he has seen from Tottenham, although is not ready to tip them for the title.
'It looks like Tottenham are going to have a great season and it will be interesting to see how they react when they lose their first game,' Gallas told . 'Even if you're not a Tottenham fan, everyone is enjoying what Tottenham are doing this season.
'I'm not sure that this team will go all the way, but they look very good at the moment. Can you imagine how much the Tottenham fans will celebrate if they could win the title? Oh my word! They would go into London and party for days.
'Stranger things have happened. Look at when Leicester won the league. Tottenham could be a big surprise, but the title favourites have to be Manchester City, even after their defeat against Wolves. City are still the strongest team in the division.
'What we can all agree on is that Tottenham have had a brilliant start to the season. It is probably too early to say they can challenge for the title, I don't think that they will, but the fans can certainly dream about it and a lot of that has to do with the manager.'
, . ,  and .