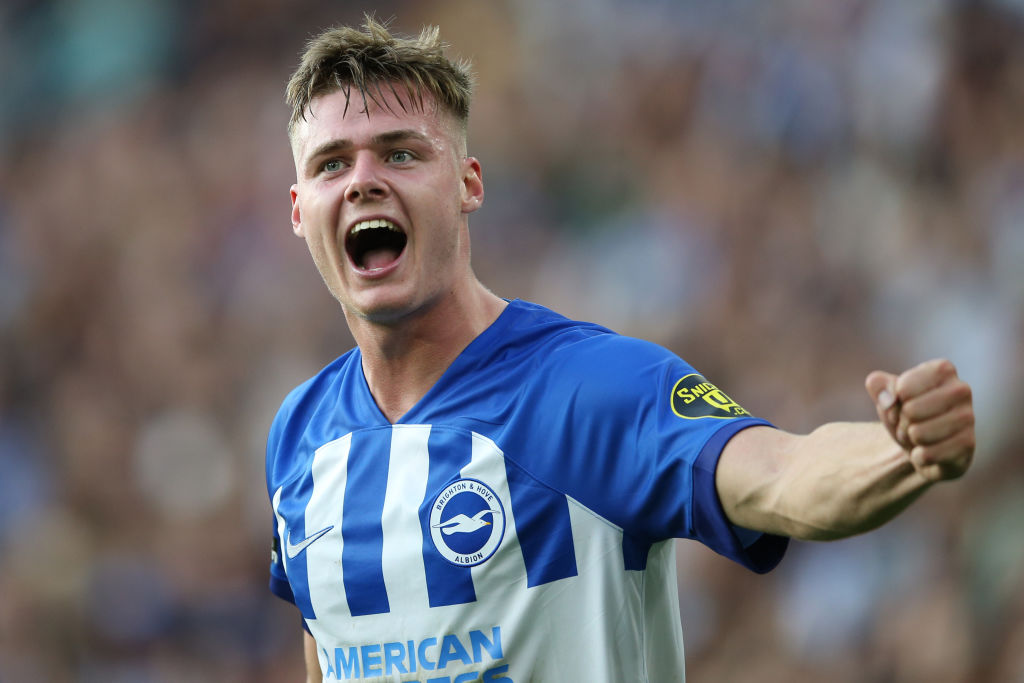 Louis Saha has hailed his former club for signing this instead of alternative transfer target Evan Ferguson.
Ferguson, a boyhood United fan, before the Red Devils brought in Hojlund from Atalanta instead.
Irish striker Ferguson has attracted interest from several elite clubs following his sensational breakthrough at Brighton – .
The 18-year-old netted ten goals in 25 appearances last season, which earned him a new long-term deal on the south coast.
But Ferguson's hit four goals in four appearances already this campaign, including a hat-trick against Newcastle last time out.
Hojlund, meanwhile, made his first appearance for United in the 3-1 defeat at Arsenal on Sunday after overcoming an injury which delayed his debut.
Former United striker Saha is adamant that the Erik ten Hag's side have made the right decision in signing Hojlund over Seagulls star Ferguson.
'Rasmus Hojlund was the right target for Manchester United over Evan Ferguson,' Saha told .
'Both players are tremendous with exciting potential but whenever you make a decision, there needs to be no regrets.
'Ferguson scored a hat trick on the weekend, and Hojlund played in his debut, it doesn't make sense to make those comparisons because they have two different careers.
'Ferguson is doing well and it's great for Brighton but for now it's about Manchester United and the players they have available.
'Hojlund came on for 25 minutes and he did very well, his strength and power showed, and this will be good for United as other than him there are no real target men at the club.
'He can occupy the two central defenders and maybe even free up space because of his speed and strength.
'It will be very interesting to see how he can adapt physically after a few games, but I'm sure that is the right choice for Manchester United.'