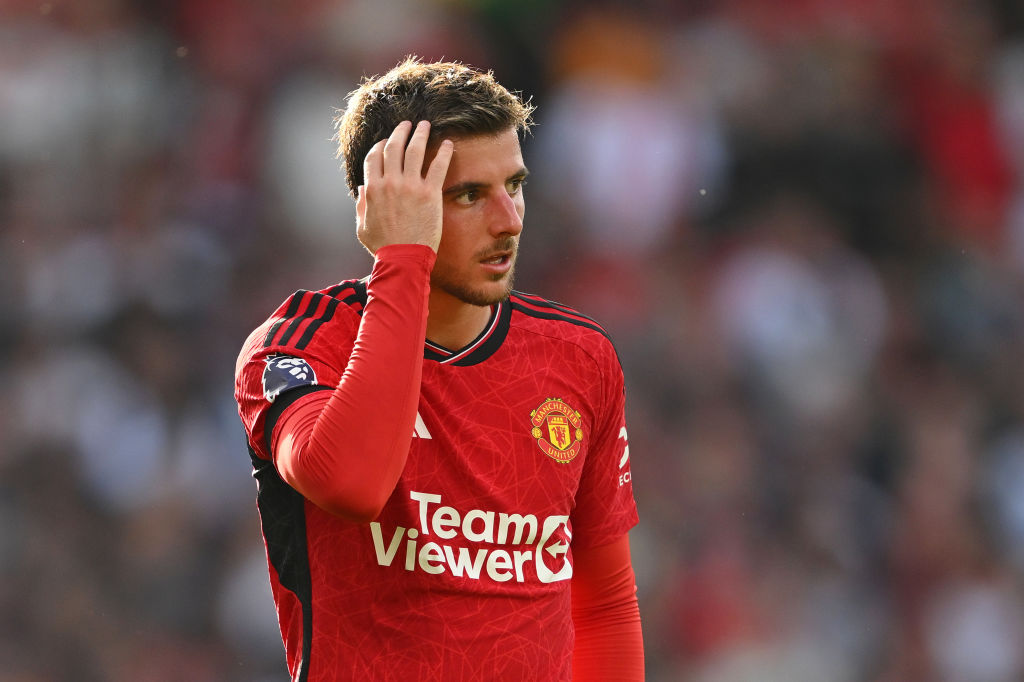 Louis Saha has slammed summer signing and wants his old club to bring in one of Brighton's star players in January.
United signed international midfielder Mount from this summer in a £60m deal but he has already faced some early criticism amid a slow start to the season for Erik ten Hag's side.
United have lost half of their eight Premier League matches and have also suffered defeats in their first two Champions League group games.
Mount has registered just one assist across six appearances for United this season, which came in the Carabao Cup win over Crystal Palace.
'Man Utd are relying on one or two players to create, and I haven't seen enough of Mount yet,' Saha told .
'His creativity is nowhere to be seen. I didn't see any positive runs from him against Brentford. His timing is off, too, and he can't make chances by playing like this.
'I hope that the players find their groove, and once they do, they'll be hard to play against. They have the energy, and when players like Bruno Fernandes start making those passes, I'll be more confident in Man Utd.
'I think Mount can be a lot better, but I'd say the fee was too much. I think Chelsea were playing a game with the fee, even if the market is very competitive and a lot of players have moved for similar fees.
'I'd say, based on what we've seen, Mount isn't performing and I've seen Casemiro play more offensively than Mount. That's a crazy thing to say, but it's true.'
Saha, meanwhile, wants United to launch a bid for Brighton star Kaoru Mitoma in the January transfer window, with the Japan international winger massively impressing in the Premier League since joining the Seagulls in 2021.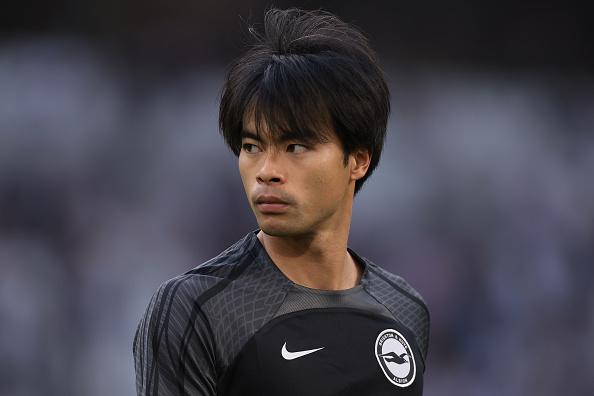 'I would like to see Mitoma arrive at Old Trafford,' Saha added. 'He's a very exciting player and he never seems to have any doubt on the ball.
'I love his energy and the way he plays with a smile. Mitoma is great to watch, and his attitude would be perfect for any club. Some players think too much, but Mitoma relies on instinct.
'You can tell he's worked very hard on the training ground to achieve this, and now he's got to a point where he looks like a natural. Managers know exactly what they're going to get from Mitoma, and he'd be a strong asset to any club.
'He'd be very exciting at Man Utd as they tend to have wide players who overthink.
'They play as if every defender is quicker than them, and that's why they don't often dribble or cross as much as they should.
'They're too worried that they won't get past defenders. They need to be more direct, and the only United forward who possesses that directness is Rasmus Hojlund. The other players are thinking too much.'