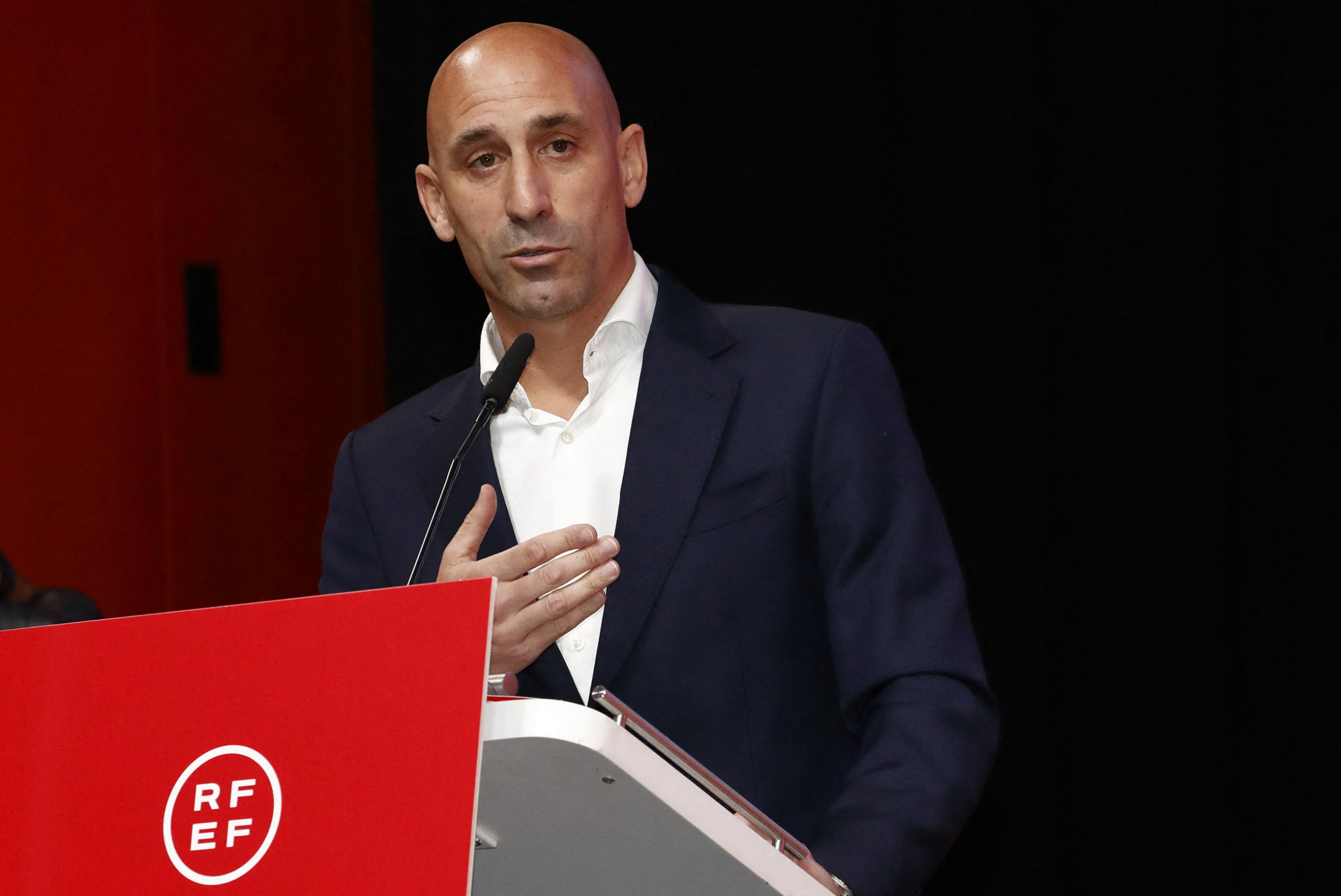 says he will resign as president of the Spanish Football Federation over the Scan**l over kissing Spain forward after the final.
He announced his decision in an interview on Piers Morgan Uncensored, saying: 'I cannot continue my work,' with a statement following shortly after.
Rubiales has been under intense pressure to resign from his post after kissing Hermoso on the lips without consent while Spain celebrated their World Cup triumph.
However, , though he has been .
The kiss and Rubiales' behaviour since has received widespread criticism and condemnation with , meaning he could face criminal charges.
, and after several weeks the inevitable has happened – though he seems insistent that are still accurate.
'After the quick suspension carried out by Fifa, plus the rest of open proceedings against me, it is evident that I will not be able to return to my position,' Rubiales' statement read.
'Insisting on waiting and holding on is not going to contribute to anything positive, neither to the federation nor to Spanish football.
'I have faith in the truth and I will do everything in my power to prevail.
'My daughters, my family and the people who love me have suffered the effects of excessive persecution, as well as many falsehoods, but it is also true that on the street, more and more every day, the truth is prevailing.'
He also added that he did not want to compromise Spain's joint bid with Portugal and Morocco to host the 2030 World Cup.
As well as leaving his position with the Spanish FA he is also stepping down as vice president of UEFA.
, . ,  and .