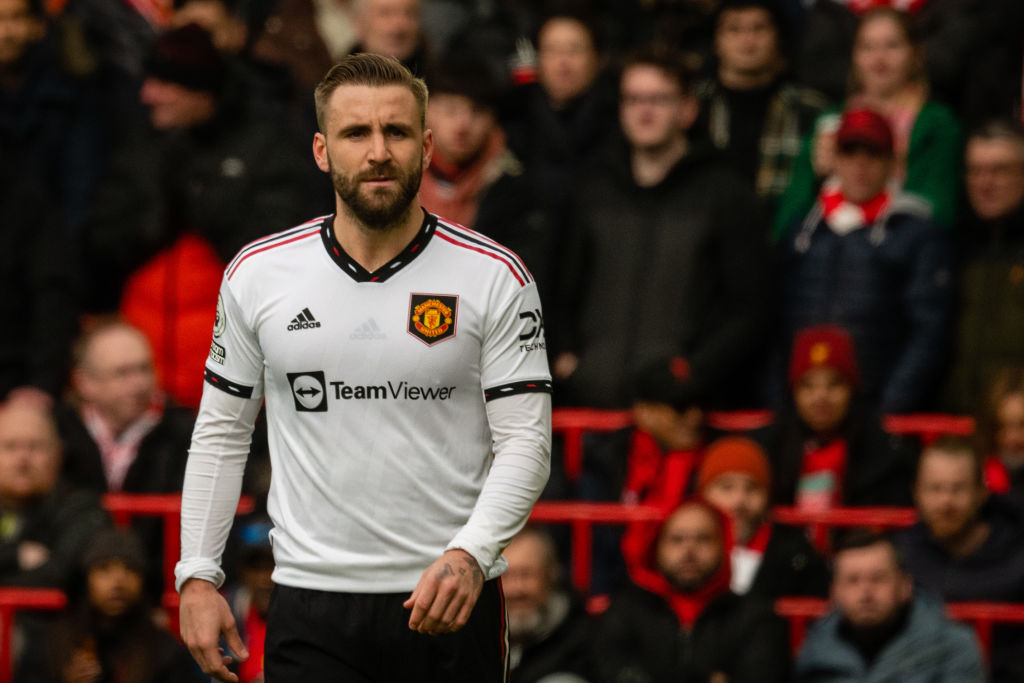 Luke Shaw has revealed he and his team-mates are set for a 'big debrief' to discuss 'what went wrong' in Sunday's 7-0 loss at Liverpool.
Shaw described at Anfield as 'embarrassing' and a 'disgrace' as he personally apologised to United fans.
The England international left-back also admitted that United's standards have dropped .
'Out there on the pitch, I felt embarrassed for us players, for the fans who were supporting us and who were watching at home,' Shaw told .
'To watch that second half… I can only apologise for that, us, as players, have to own it, we have to stand up and accept that it was nowhere near good enough.
'It was completely unacceptable. Our standards have clearly dropped since we won that trophy [Carabao Cup] and, in the last couple of games, we haven't been our normal selves.
'We need to find the good things we were doing before and bring them back, because this hurts a lot and it's really unacceptable what we did in that second half.
'We showed no personality and no mentality. For a big team to come here, we need to do better.
'We need to realise that [it won't define our campaign], that's what we're having, a big debrief tomorrow [Monday] about the game, about what went wrong.
'We need to keep the belief, keep the character and bring back the personality and mentality, that we know we have, but we lost today.
'We can't let one result derail our whole season because I think we're in a really good place and I think this is another hurdle that we need to go over and us, as a team, we'll climb over that and I think we'll bounce back positively on Thursday night [against Real Betis]. I'm sure of that.
'Coming into this game, we spoke about how much it means to them and how much it means to us; I can only apologise on behalf of myself and the team for the way we performed in that second half, the mistakes we made.
'The performance was a disgrace, I was on the pitch and I felt that, I felt embarrassed for the fans that were in the stands to be witnessing that.'