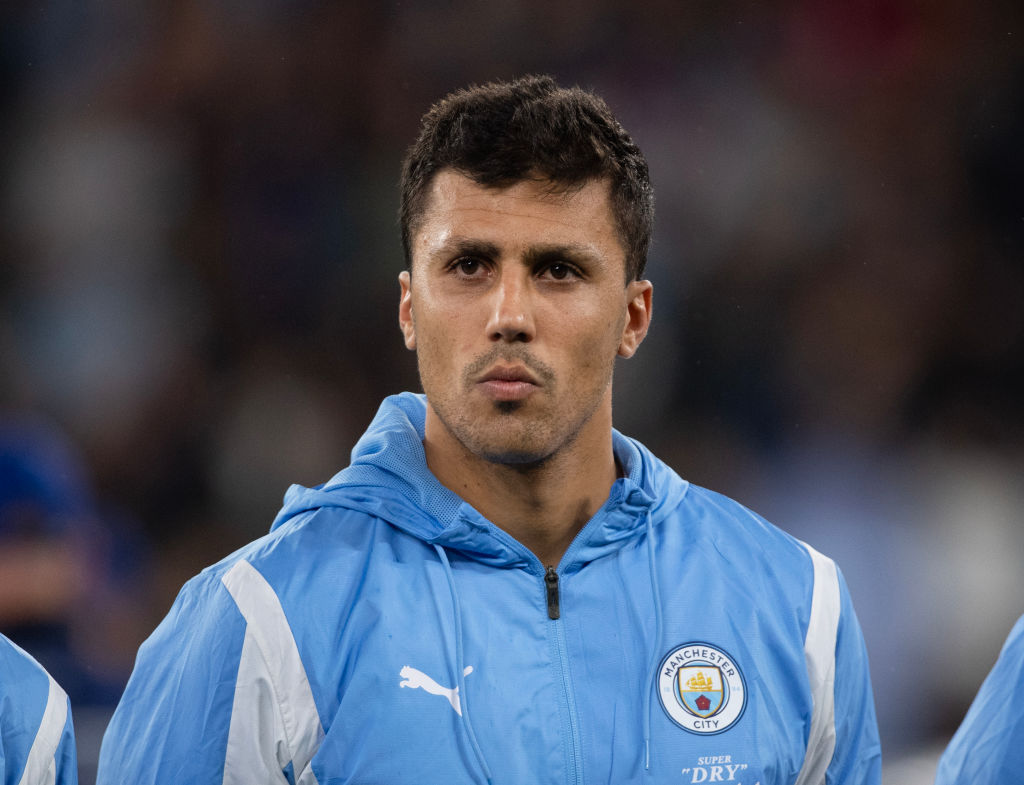 boss has vowed to find a 'solution' for the absence of Rodri as his side travel to in a title showdown on Sunday.
Rodri, considered as one of the best defensive midfielders in world football, is currently ruled out with injury and is set to miss the crucial clash in north .
The Gunners are looking for revenge over City having missed out on last season's Premier League trophy in an enthralling title race between the two clubs.
City sit at the top of the Premier League after their opening seven games of the campaign but Arsenal can leapfrog them if they secure victory this weekend.
Some have suggested that Mikel Arteta may look to target City's weakened midfield, with superstar Kevin De Bruyne also ruled out with injury.
Guardiola, though, has played down Rodri's absence and said: 'We will see what happens.
'Rodri is one of the two or three best holding midfielders in the world so his influence on the team is big. But he's not there.
'We've coped with absences in the past and we'll have to adapt. The team spirit is much more important than any tactic. If one player makes a mistake your teammate is going to help you.
'The relationship [between the players] is so important and when we have an absence as important as Rodri we need to look deep inside us to solve it.
'We cannot start crying and complaining, we have to find a solution and my players will be trying to win in London.
'Rodri is not here and we'll find a solution. We'll decide today or tomorrow and how we're going to press.
'The moment a player is not there they're out, I don't think about it. He's away now on holiday and he'll be back after the break for Brighton.'
Guardiola, , is adamant that Sunday's match will be different from their shock defeat to Wolves last time out as he added: 'Wolves defended from minute one. I don't think with Arsenal that's going to happen. We know each other quite well.'