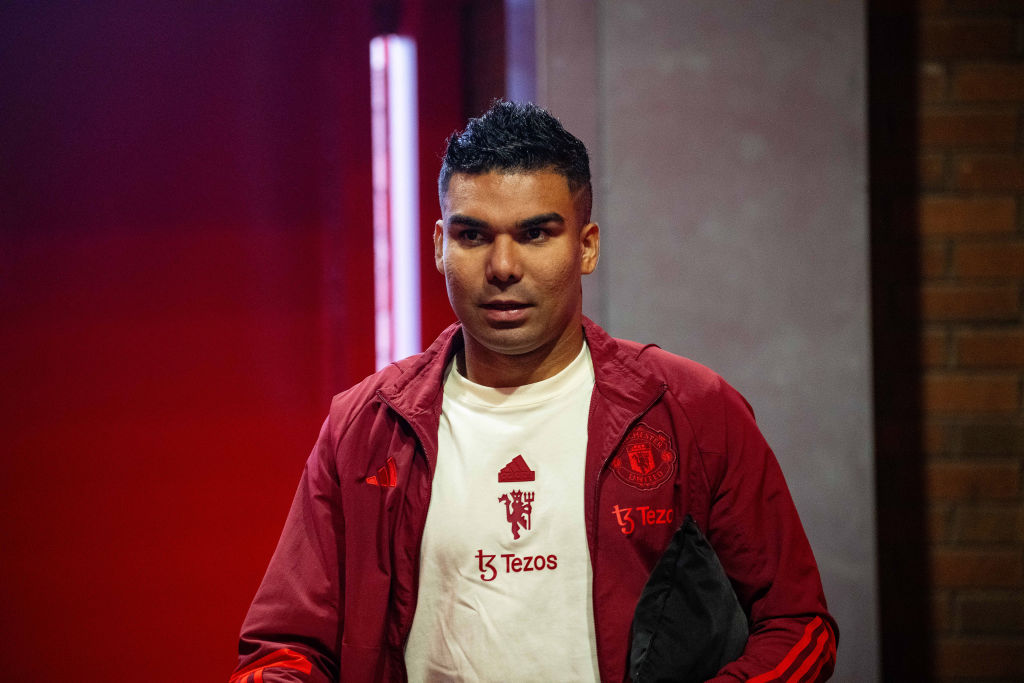 boss has labelled a 'soldier' who is 'available for every game' after he picked up an injury on duty for Brazil.
The injury of the Red Devils' clash at Sheffield United on Saturday night.
The 31-year-old is also set to miss United's Champions League clash against Copenhagen on Tuesday after picking up a suspension.
But Casemiro will make his return in the Manchester derby on October 29 as United host Pep Guardiola's side at Old Trafford, Ten Hag has confirmed.
The Dutchman was quizzed on Friday if he was 'unhappy' with , having .
'You can't [be unhappy],' Ten Hag said. 'Those are the rules. He is playing for his nation and he is playing for us. We all understand.
'Casemiro is a soldier and he is available for every game. He will always give his best for his nation and for Manchester United.
'[The injury] came in the first game, when he came off. He played the second game, which was an important game.
'I'm sure it didn't help him but it was a small injury. He will return next week, when he is healed, and he will be available for our game [against Man City] for sure.'
Meanwhile, .