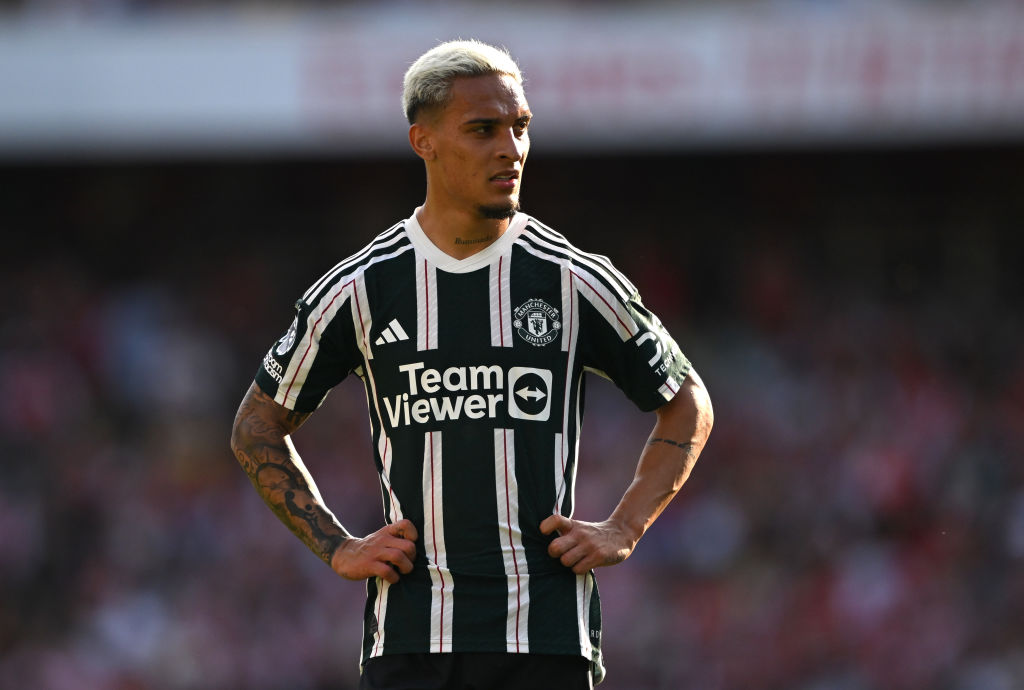 winger has responded to allegations he domestically abused multiple women.
The 23-year-old's former girlfriend, Gabriela Cavallin, 
Two more women, Rayssa de Freitas and Ingrid Lana, .
after Greater Manchester Police confirmed that enquires are ongoing.
Antony has now spoken openly about the allegations after he was interviewed on Brazilian TV on Friday night and insists he is not worried about his United future.
'It's something that doesn't cross my mind,' he said. 'I know the truth and it will show up. I know there are a lot of people butchering me, but the truth comes out.
'I don't support [violence against women] ever. It's totally wrong, 100 per cent wrong. I have a mother, a sister, and I would never want this to happen to them.'
Responding directly to his former girlfriend Cavallin's claims, Antony added: 'I wanted to go and told her that I had obligations and had to go, so she took plates and cups and threw them on the ground and I grabbed her in order to calm her down. I didn't hurt her.'
Meanwhile, .
On Tuesday,  in response to the allegations ahead of their upcoming fixtures against Bolivia and Peru.