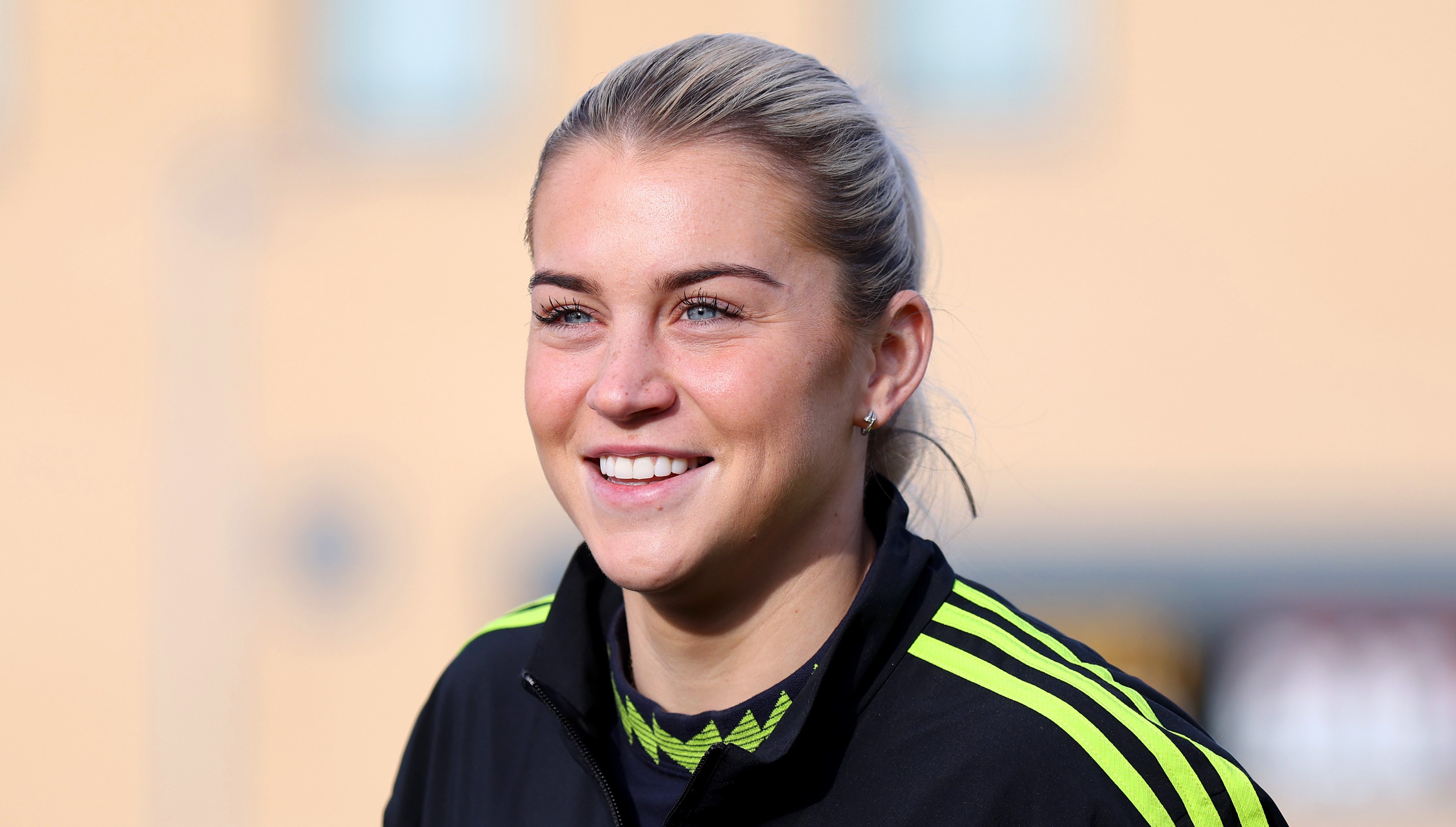 boss Marc Skinner is 'very hopeful' Alessia Russo will still be at the club next season after they rejected a world-record bid for the striker.
Women's Super League title rivals Arsenal made two offers for the England international this week, both beating the highest fee paid in the women's game 
with the second, on deadline day, of £500,000.
United want to keep the 23-year-old Lionesses forward, who has been in contract talks as her current deal is up this summer.
Skinner said: 'I spoke to Alessia this morning and we've had a really good meeting. I can't stress enough, Alessia is the nicest person, the best kid, great attitude, exactly someone we are looking to keep here.
'I would be very hopeful and we're going to try to work off the field to do that. But on the field Alessia and I will continue to work towards this club's success.
'She wants to win here. I'm going to try everything in our power (to keep Russo). There are things we need to work out but I think she has a real love for this club. We have a real love for her.'
United lead the WSL on goal difference from Chelsea and are three points clear of Arsenal.
England hero Alessia Russo talks hype, legacy and that Euro 2022 goal
, .
, 
 and .