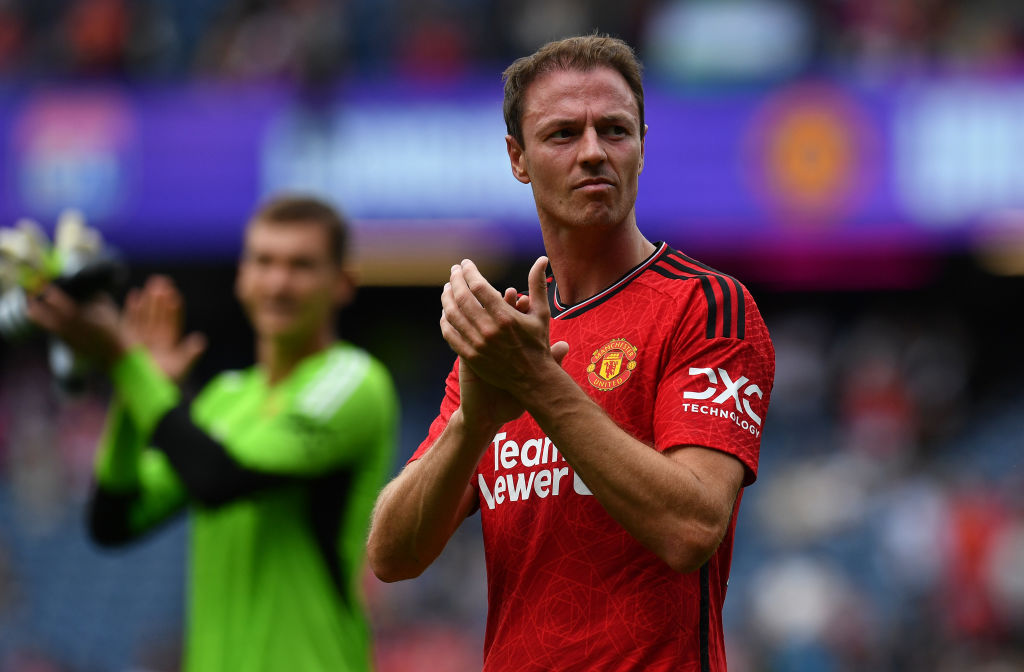 believes can have a big impact on 's younger players after deciding to hand the 35-year-old .
The veteran centre-back travelled to Edinburgh for and was introduced at half-time, while he will also make the trip to San Diego for the second leg of the club's tour of the .
While there is no suggestion Evans will be part of the squad beyond this summer, Ten Hag has enjoyed having him around Carrington as he works on his fitness ahead of finding a new club.
Asked to explain the decision to involve Evans against Lyon, Ten Hag told MUTV: 'Of course I know [about] him for a long time, I know his place was here, was in Manchester.
'We welcomed him to come and train with us, to work on his fitness, and then I said not all the players are in, the internationals were out still on their break.
'So I thought it was a good idea to help each other out. Jonny can work on his fitness, and he can help us out with [our] level.
'We know he's a very experienced player but also a very good person, big personality, and I think he has a big authority as well and he can help the young players especially in such moments. So it benefits all sides.'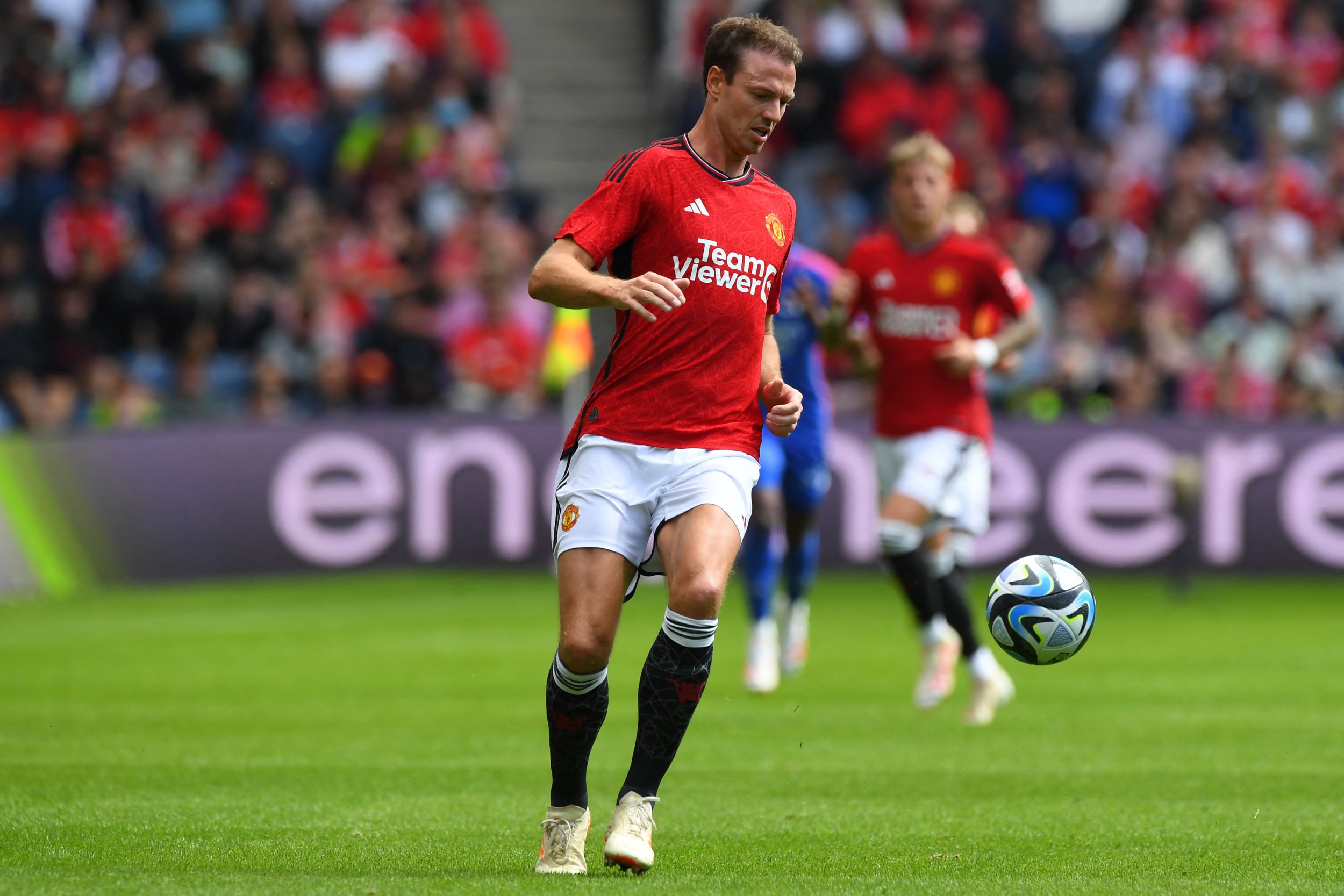 Brazilian winger Antony was fit enough to start against Lyon while Donny van de Beek and Fred were both in the squad, with Ten Hag underlining the need to have a large and competitive pool of players to draw upon.
Asked about his returning players, Ten Hag replied: 'It's needed! That was one of the things at the end of the season, we had some problems injury-wise. We played so many games, a huge number, probably more than everyone else.
'And then you saw in the end, in the final stage of the season, we were not always with our best team.
'You need the numbers and you need – especially in the end of the season – to pick the best team. So when I came back to the FA Cup final, City had their best team on the pitch but I think we had some problems.
'And of course they did really well, but it's always small stuff, small details, which decide football games of a high level especially when you play against City.'
Ten Hag also sent a message of support to his old Ajax CEO Edwin van der Sar who was this week after suffering a bleed on the brain.
'It was a real shock for everyone, I think all the fans in Manchester and in the Netherlands as well, all the fans from Ajax,' said the Dutch coach. 'It's so devasting when you hear that news and all our thoughts are with him and his family.'
, . ,  and .