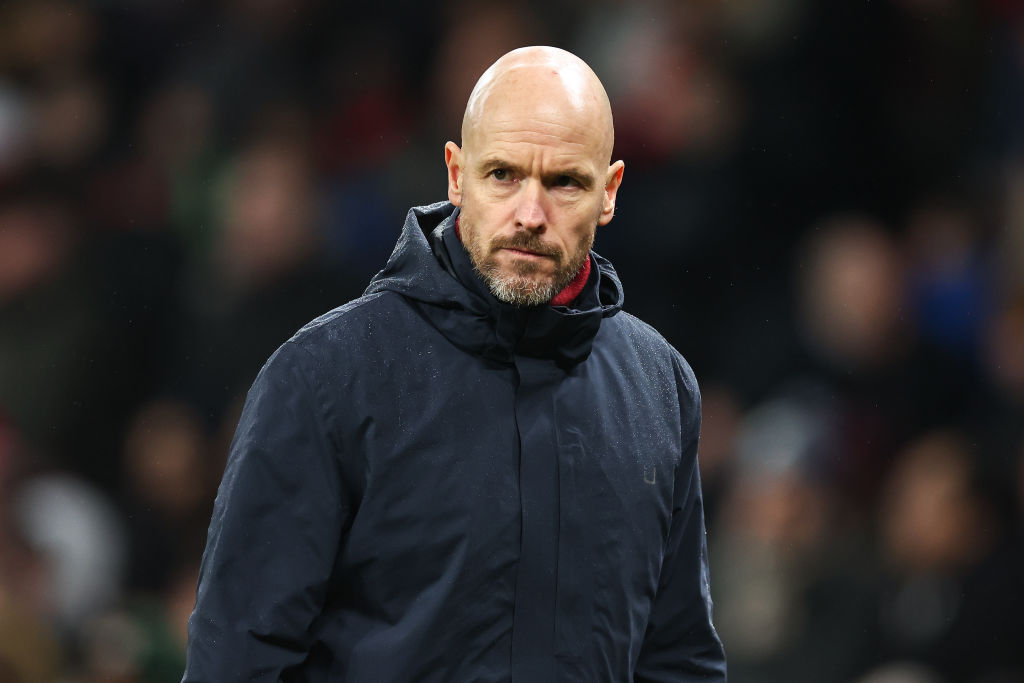 Danny Murphy reckons Erik ten Hag has been 'whinging and whining' about the treatment of his players after Christian Eriksen suffered injury in an win over Reading.
The midfielder is going to be out of action for a number of weeks after a poor challenge from Reading striker Andy Carroll left him with a serious ankle injury.
The former England striker was not even booked for the tackle, but then was shown two yellows and a red soon afterwards for further indescretions.
Ten Hag was not impressed with Carroll at all and said all three of those challenges do not belong on a football pitch.
'I am disappointed about that,' the Dutchman said on Carroll avoiding a yellow for the lunge on Eriksen. 'I think football has to set limits, restrictions, that you protect the players.
'I think what football wants is the best players being available on the pitch.
'This tackle and the two tackles after… they don't belong on the football pitch because it's a high risk to injure your colleague, so I think it's worse. So, I am wondering about that.'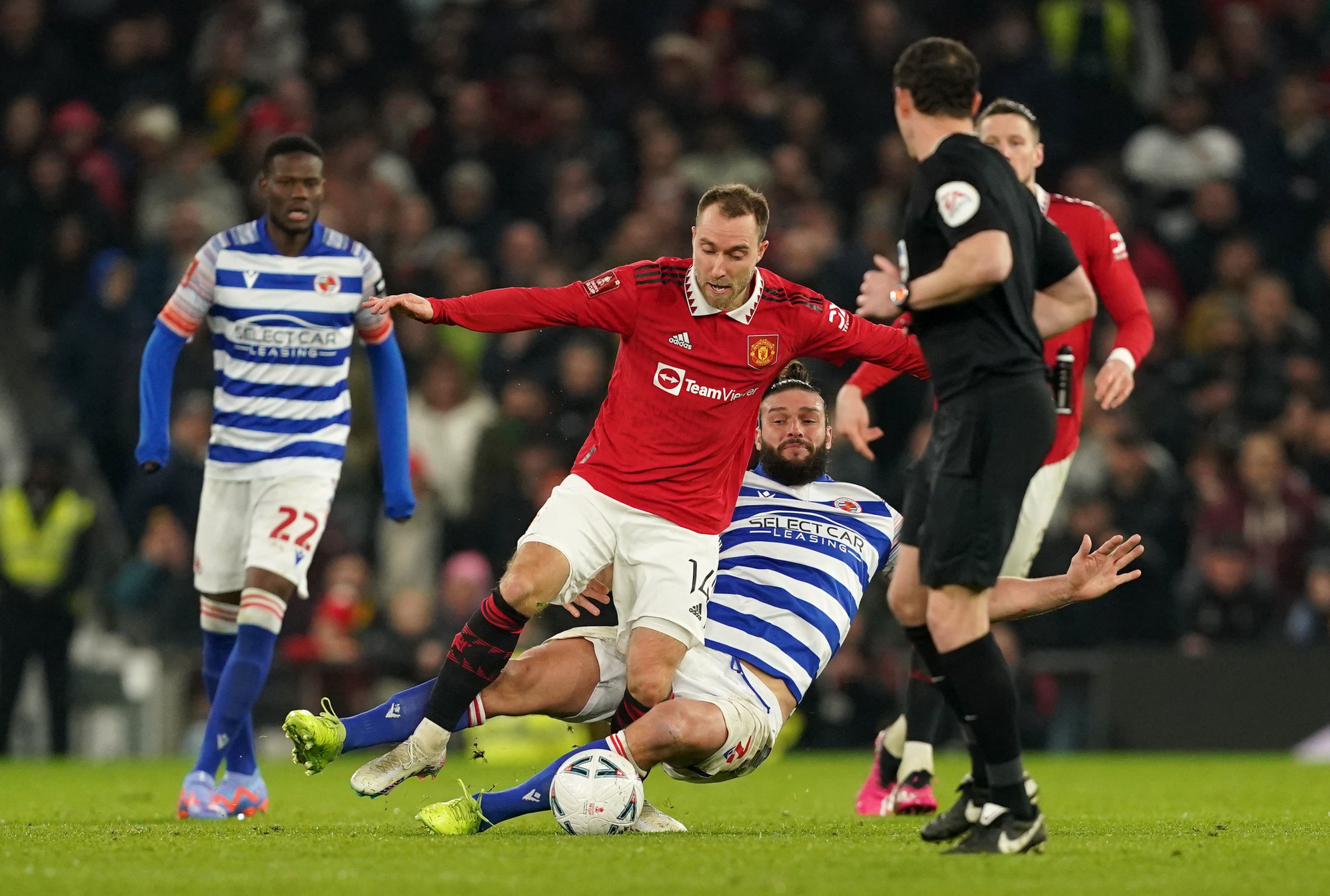 Ten Hag also mentioned a challenge on Lisandro Martinez in a previous match against Crystal Palace and Murphy believes he is now 'whinging' about things.
The former Liverpool midfielder seemed surprisingly riled up when Ten Hag appeared to have a perfectly good point, but Murphy was not impressed.
'It sounds like he's just whinging, whining. You're in the Premier League!
we are in a world now where creative attacking players are protected more than ever, more than ever!' Murphy told talkSPORT.
'Very rarely do we see bad injuries from bad tackles, very rare, not many, and I think we're in a good place because of that. I'm not saying we should go back to the old days where players can knock seven bells out of each other.
'I just don't see why you would come out and whinged about it when it's just a consequence of playing football.
'He's working at Manchester United, be positive!'
Murphy than said that he is not making an issue with Ten Hag and would say the same thing to Liverpool boss Jurgen Klopp, or indeed any manager.
'It's not just because it's Ten Hag, I would say the same about Jurgen Klopp. I've sat here and talked about Klopp whining and I've said exactly the same. It's not a Man United thing,' he said.
'Ten Hag has surpassed all expectations. He's done a brilliant job, he's got so much right, but whinging? I don't like it. There's no conspiracy here.'
, .
, 
 and .