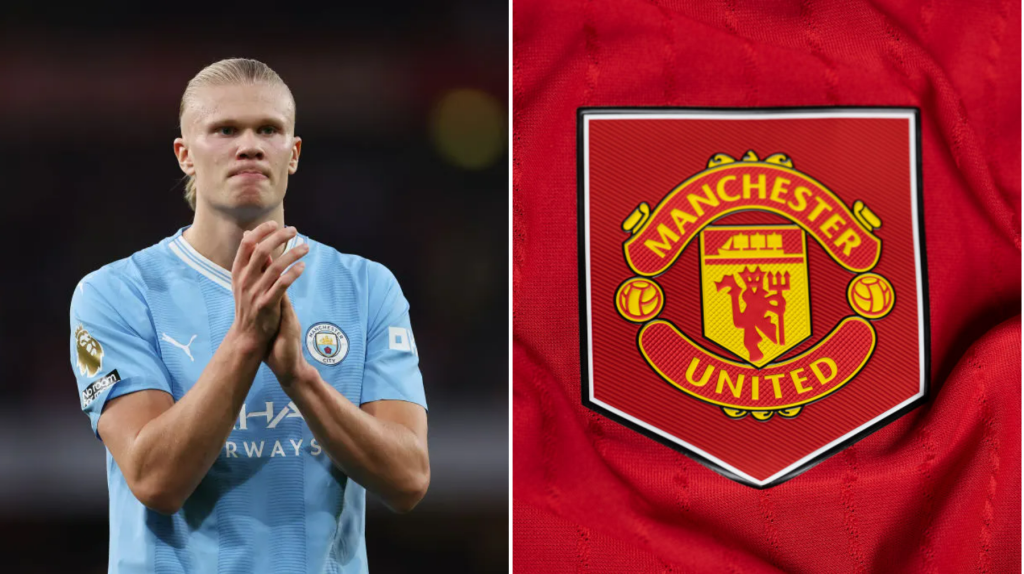 star has played down comparisons to striker and feels he is not on the same level.
Hojlund arrived at Old Trafford this summer from Italian club Atalanta in a deal worth £72m and has scored three goals across his opening eight matches.
Haaland, meanwhile, joined City from Borussia Dortmund last summer and has registered a remarkable total of 60 goals in 65 games for Pep Guardiola's side.
With the duo having similar names and stature, as well as the fact they are both Scandinavian, comparisons have been made between Hojlund and Haaland.
Denmark international Hojlund, though, has dismissed any talk of similarities between himself and the Norwegian.
'I hope that one day I can reach his level, but right now, I think it is too early,' Hojlund told .
'Erling is in any case the world's best striker, if not the world's best footballer. I don't really want to be compared to him, but I hope that one day I can be like him.
'Who knows? I am only 20 years old. We will have to see what it can end up with.'
Meanwhile, former United striker Louis Saha .
'Hojlund was the right target for Manchester United over Ferguson,' Saha told . 'Both players are tremendous with exciting potential but [Hojlund] can occupy the two central defenders and maybe even free up space because of his speed and strength. It will be very interesting to see.'