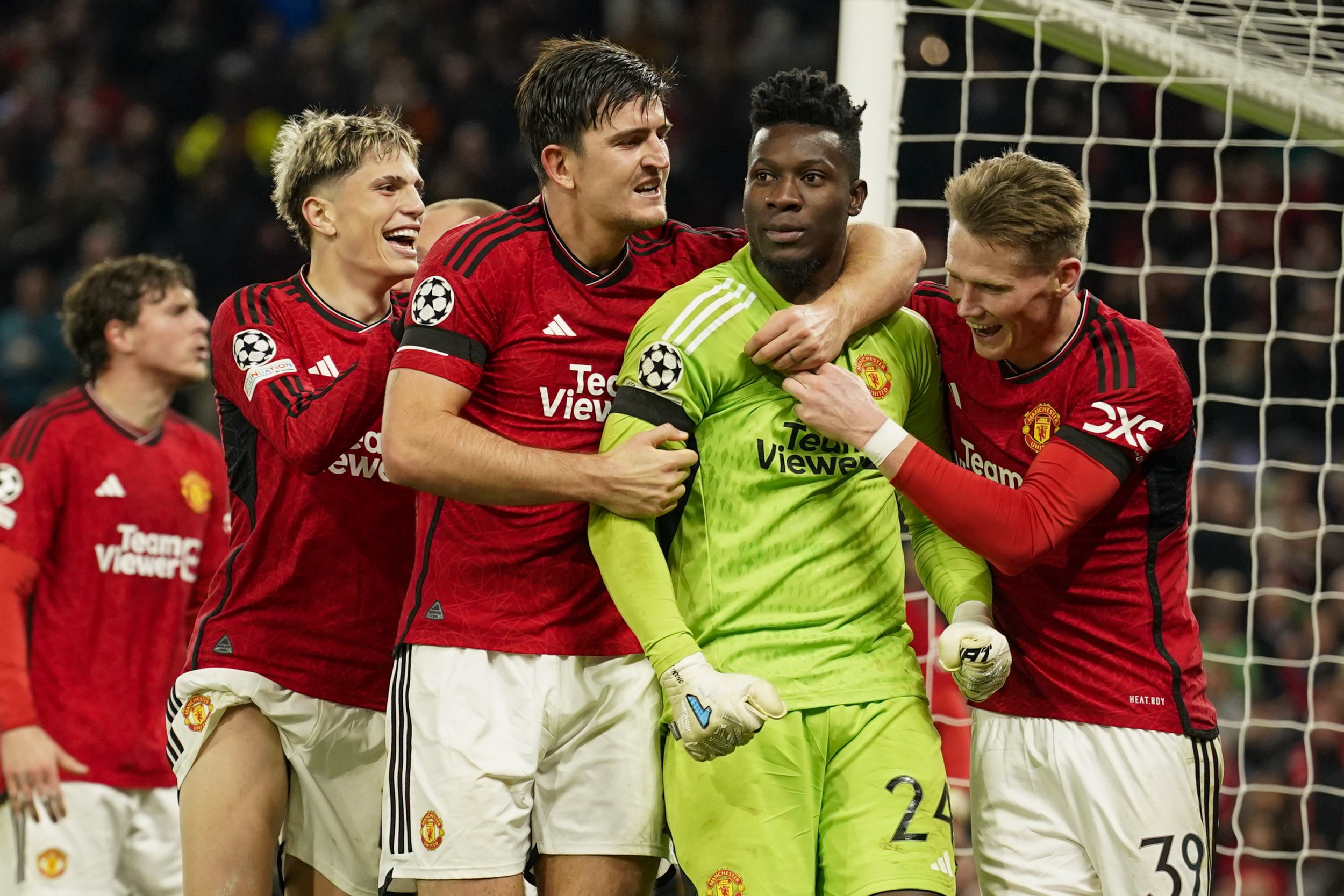 winger could be facing a ban over his deleted post on X about .
The Cameroon international was United's saviour on Tuesday evening as his penalty save in injury time ensured 's side .
Garnacho was one of several United players to pay tribute to Onana's heroics on social media, however, the 19-year-old deleted his post on X after he used two gorilla emojis alongside a picture of himself celebrating with the goalkeeper.
The Argentina international initially edited the original post to remove the two gorilla emojis and left the image on his timeline before it was deleted altogether.
The post, which was made just after midnight UK time, was visible for users on X for around 15 minutes before it was deleted.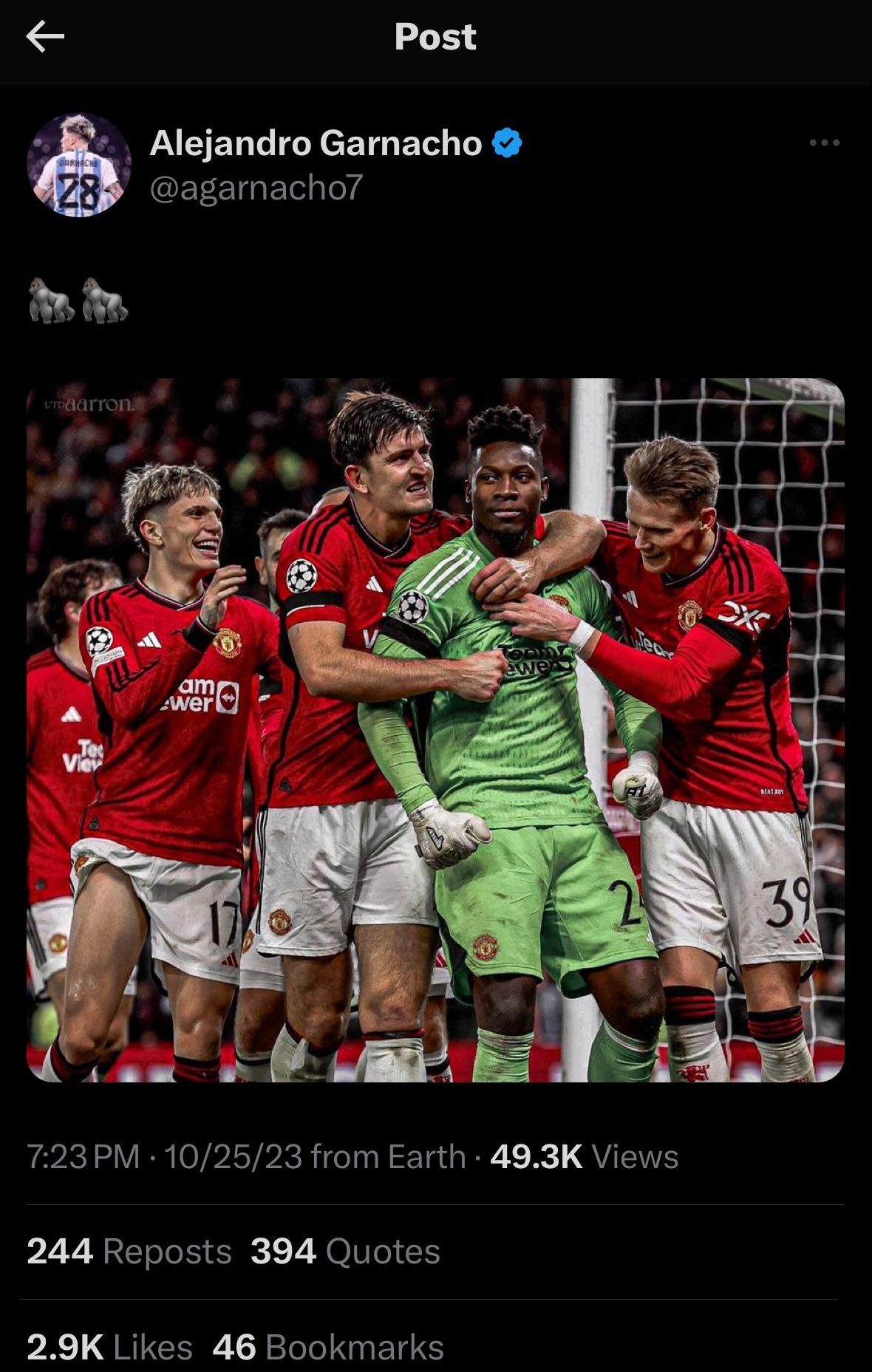 Garnacho could now face a charge from the Football Association as the post is likely to be deemed an 'aggravated breach' of its rules on social media behaviour.
In 2020, after his public reply to a friend's message on Instagram used the Spanish term 'negrito', which translates as 'black'.
The Uruguayan, who was playing for Manchester United at the time, swiftly deleted the post and issued an apology after being made aware of the connotations, while the striker released an statement the following day saying he was 'completely opposed to racism'.
Cavani was also ordered by the FA to undergo a training course.
FA RULES ON SOCIAL MEDIA POSTS
Cases involving media comments or comments made on social networking sites are charged under FA Rule E3(1). Should the comments include a reference to any one or more of a person or person's ethnic origin, colour, race, nationality, faith, gender, sexual orientation or disability, these are considered 'aggravating factors' and FA Rule E3(2) may apply. This allows for a Regulatory Commission to consider the imposition of a doubled sanction.
Participants are deemed responsible for any postings on their account. The fact that a posting may have been made by a third party will not necessarily prevent disciplinary action being taken.
In addition, re-tweeting another person's posting may lead to disciplinary action if the original comment was improper.
Finally, deleting an inappropriate posting, whilst advisable, does not necessarily prevent disciplinary action being taken.
In 2019, .
Silva posted an image of Mendy as a child alongside a cartoon character that is the symbol of Spanish chocolate brand Conguitos.
Silva subsequently deleted the post less than an hour after he published it before posting on Twitter: 'Can't even joke with a friend these days.'
, . ,  and .