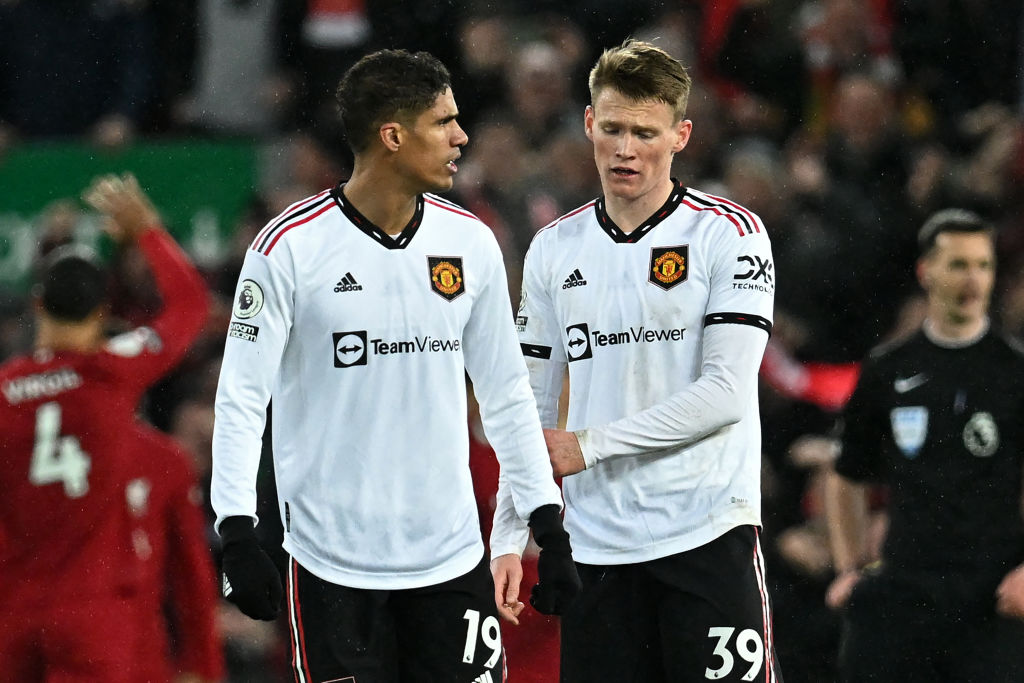 stunned the world on Sunday evening with an in the .
's men put in a sensational performance in front of a partisan crowd at Anfield to record their biggest ever win over their fierce rivals in the history of the iconic fixture, surpassing their previous best result of 7-1 back in October 1895.
But what are 's biggest ever defeats as the current crop of players ?
Let's take a look.
What are Manchester United's biggest ever defeats?
Manchester United's 7-0 defeat to Liverpool on Sunday was the joint heaviest defeat in the history of the club.
The last time they lost by that scoreline was is the second division against on Boxing Day 1931 – a staggering 92 years ago.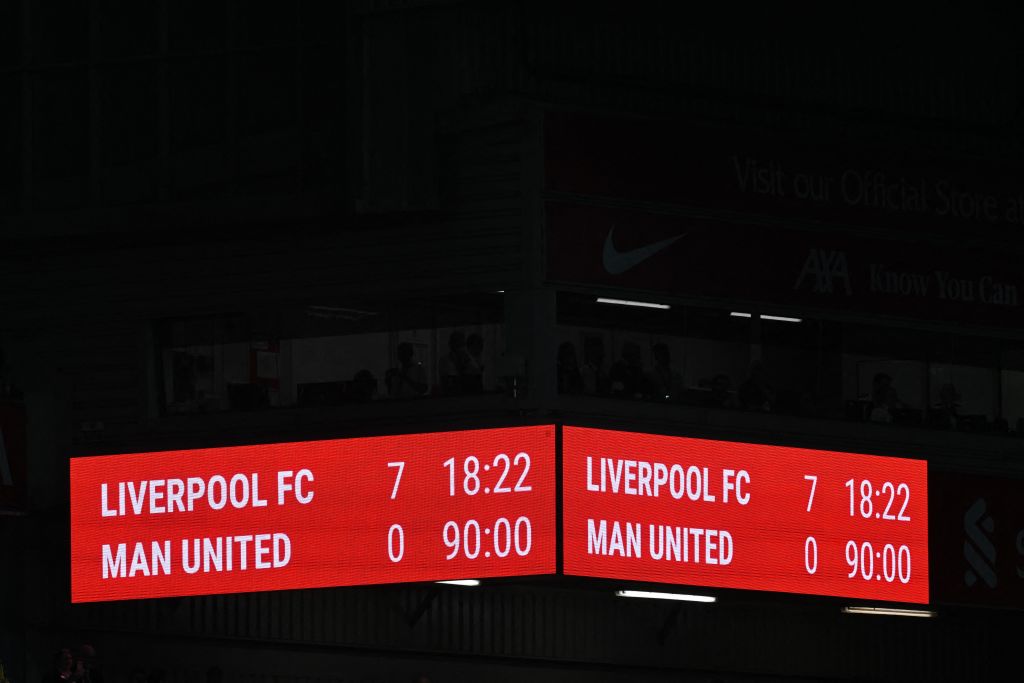 United's other defeats by that scoreline were against Blackburn Rovers in April 1926 and against in December 1930, both in the first division.
All the defeats came away from Old Trafford.
Manchester United's biggest home defeats
Manchester United's heaviest ever home defeats have been by a margin of six goals, all of which came before the advent of the Premier League.
This has happened three times in their history; 6-0 to Aston Villa in March 1914, 7-1 to Newcastle in September 1927 and 6-0 to Huddersfield in September 1930.
Manchester United's biggest Premier League defeats
Aside from the 7-0 loss to Liverpool, United have lost by five goals on five different occasions since the Premier League began in 1992.
The most recent was the 5-0 drubbing by Liverpool in October 2021 at Old Trafford.
Former United manager helped guide Tottenham to a 6-1 win in October 2020, while the club also lost to 6-1 in that famous game in October 2011 – both at Old Trafford.
They also lost 5-0 away at Newcastle in October 1996 and 5-0 at in October 1999.
Manchester United's biggest European defeats
The club's heaviest defeat in European football arrived against Sporting Lisbon in the quarter-finals of the Cup Winners' Cup in March 1964, losing 5-0.
Since the European cup was rebranded as the in 1992/93, United's biggest loss in the competition was against Barcelona in the group stages in November 1994, courtesy of a 4-0 defeat in Spain.
Follow Metro across our social channels, on Facebook, and
Share your views in the comments below