Robin van Persie believes duo and Bruno Fernandes share a 'unique connection' that is bringing out the best in both players.
Rashford has been United's star performer so far this season and his 27 goals so far this term is a career-best in a single campaign.
Fernandes has shown his brilliance by playing in a several different positions, including a new role on the right flank.
The Portuguese has dropped deeper into central midfield in recent weeks during the absence of Christian Eriksen, but he's proven no less effective.
Erik ten Hag deserves huge credit for reviving Rashford's career after last season, when the England forward scored just five times and was considering his future at Old Trafford.
But Van Persie says Fernandes has played a similarly vital role in Rashford's renaissance due to the pair's 'unique' understanding.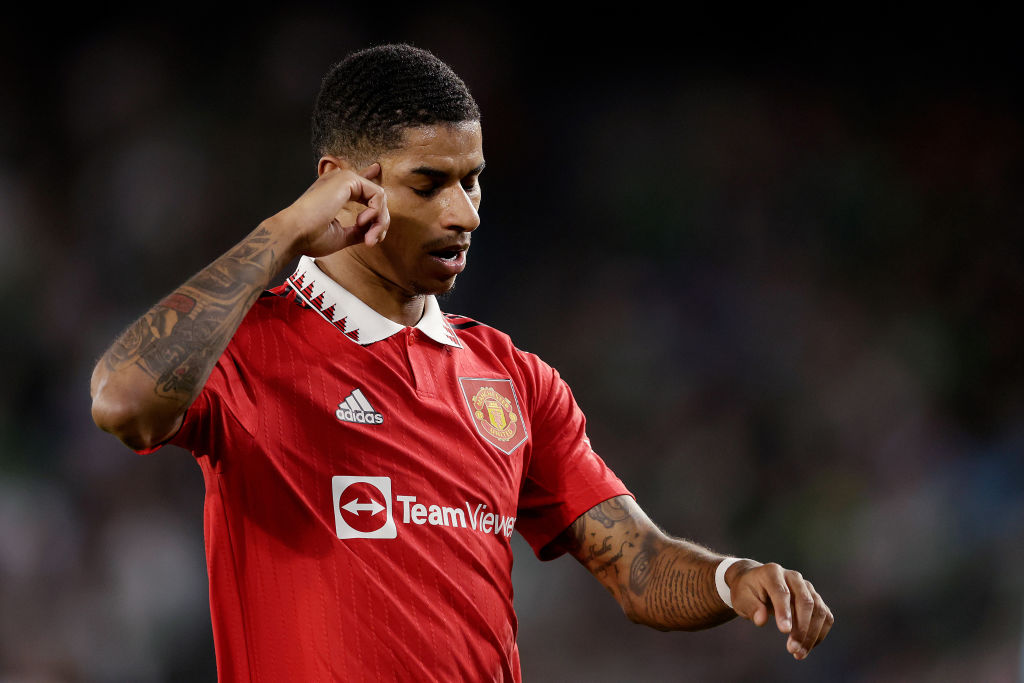 'Yeah, you can see he's having maybe the best form of his life," van Persie said of Rashford.

'The way he plays, he looks very fit. He looks very focused.
'He looks to have fun. He's on a mission now. Everyone knew from an early age, because he broke through from a very early age, everyone knew how good of a player he was – and still is of course – but now you see that everything clicks, and that is partly down to him, but as well a coach, and, as well, your team-mates.
'If you look at the connection he has with Fernandes for example, that is something unique. You only have that connection with a few players throughout your career. And he has that now. He is like going from strength to strength.
'From a coach's point of view, it looks really fun to work with a player like Rashford. But it goes both ways. I'm sure Rashford is really happy with Erik [ten Hag] as well.
'You can see he's growing, he's confident; with him, you know almost every game he plays, it doesn't matter against who, that he will score a goal or be decisive in most matches.
'From a fan point of view, it is fun to watch as well, because this is the Rashford we would like to see every week, every three or four days, so he is bringing a lot of joy.'
, .
, 
 and .