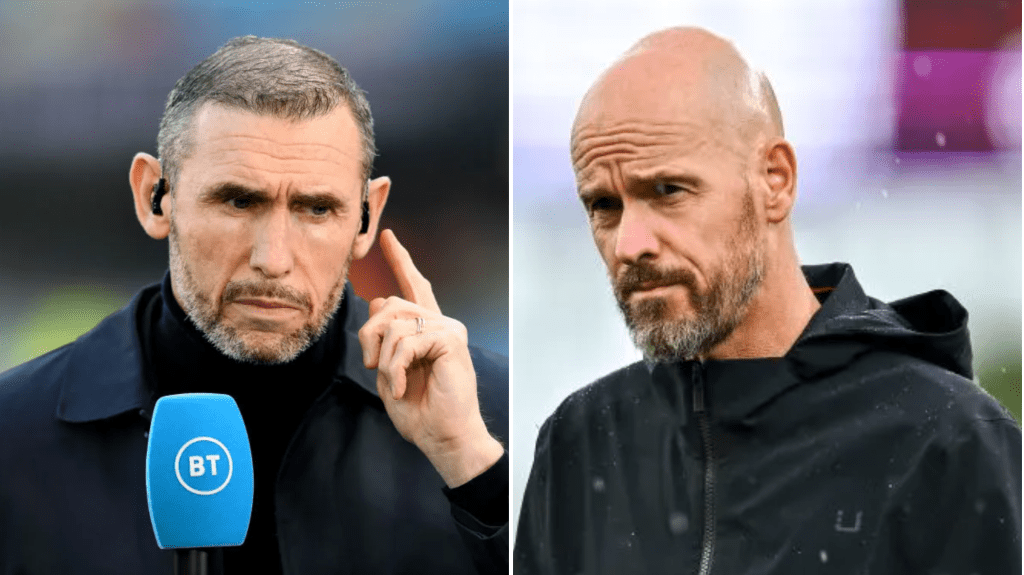 Martin Keown has offered a defence of and believes the midfielder's struggles so far this season are the consequence of manager 's tactics.
The Brazilian has been the most dribbled-past player in the in the first four matches of the season, with Wolves' midfielders bypassing him at will before Spurs ripped through him in the second half of their 2-0 victory last month.
Despite United beating Nottingham Forest, Casemiro again looked vulnerable on transition but both he – and the entire team – looked far more compact and solid against Arsenal despite being on the losing team.
The 31-year-old has been , but Keown feels the fault lies with Ten Hag's tactics and setups and says the United manager cannot leave Casemiro alone at the base of the midfield when dangerous Brighton visit Old Trafford on Saturday.
'Casemiro has been sitting deep with Christian Eriksen and Bruno Fernandes further forward, either side of him. United are the Premier League's worst culprits for letting opponents dribble past them and Casemiro tops the list,' wrote Keown in his column.
'But it does not help that the 31-year-old Brazilian is often left on his own to deal with the flood of opposition players coming through the middle.
'In the defeat by Arsenal, when keeper Andre Onana had the ball, Casemiro was dropping between the centre backs. That takes United's most combative midfielder away from the centre and tasks Eriksen and Fernandes with winning the ball back when they lose possession.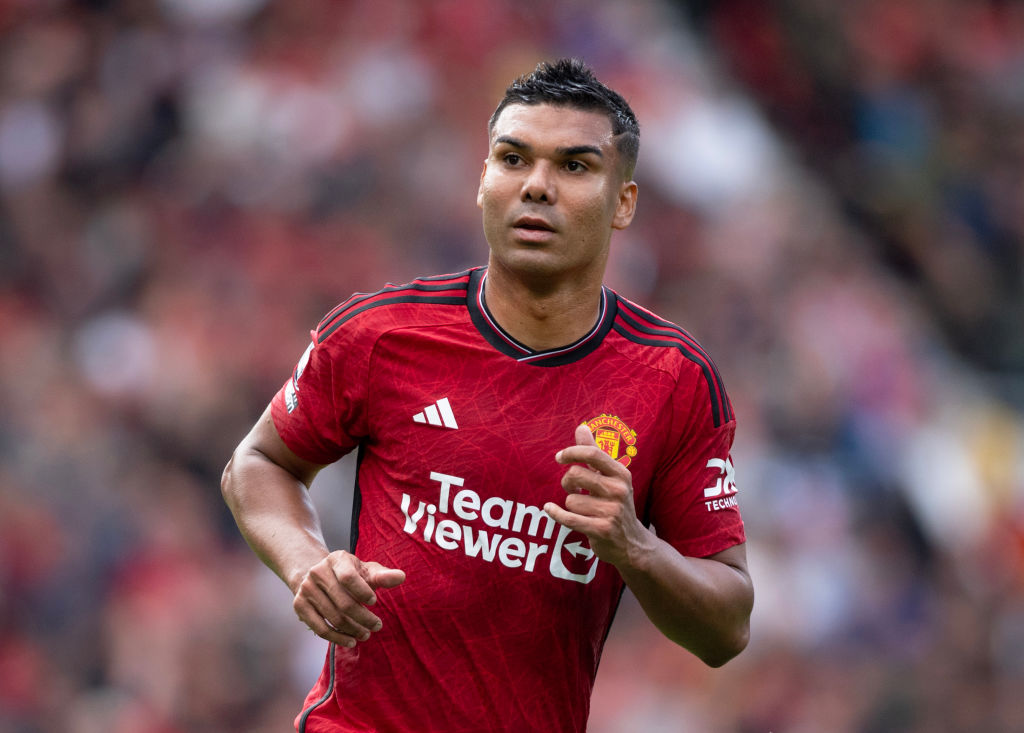 'United have not looked comfortable in the system and, against Arsenal, they often resorted to long passes in the hope Marcus Rashford could make something of a one-v-one opportunity.
'When Casemiro dropped to create a back three, Ten Hag was ordering his full backs to get high and wide. Aaron Wan-Bissaka looked wary of carrying out that instruction because he was not getting cover from midfield, and there was nobody screening the passes into the counter-attacking Gabriel Martinelli.
'Mikel Arteta's men exploited that vulnerability for their first goal. Wan-Bissaka was left in a two-v-one situation. Casemiro could not get across to deal with the danger.
'Fernandes was too far forward. Eriksen retreated into the back line when he should have sat on the edge of the box to stop Martin Odegaard. As soon as Odegaard scored, Fernandes and Eriksen were blaming each other.'
Keown added: 'United must put up a more convincing performance [against Brighton], find a better balance and get a result. Lose this one and Ten Hag will be facing a full-blown crisis.'
, . ,  and .