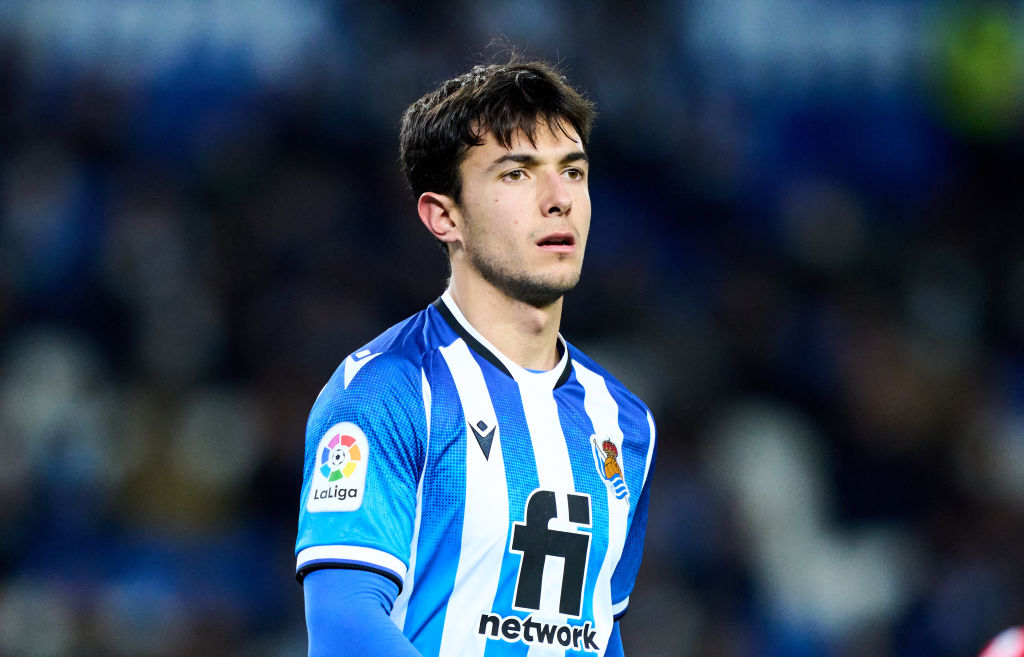 Martin Zubimendi says he is paying no attention to fresh rumours linking him with a move to the likes of Arsenal and Barcelona and insists he is happy at Real Sociedad.
The 24-year-old has enjoyed a strong campaign in San Sebastian, with his performances at the base of midfield playing an integral role in the team's push for football next season.
Sociedad are currently fourth in the table – seven points clear of fifth place – with just five matches left, though they do still have to go away to Barca and .
Zubimendi's displays have earned him plenty of admirers and he has quickly been linked with a move to Camp Nou as a potential replacement for Sergio Busquets, .
Arsenal are also long-time admirers of the Spaniard and were , though Sociedad were adamant he would only leave if his £52million release clause was paid in full.
Mikel Arteta is believed to have made Declan Rice his number one transfer target, but if West Ham play hardball and demand a British-record, nine-figure fee then Zubimendi could suddenly look like a bargain by comparison.
The player himself, however, will take considerable convincing to leave San Sebastian and he remains adamant that he is happy and content at the club regardless of the latest rumours.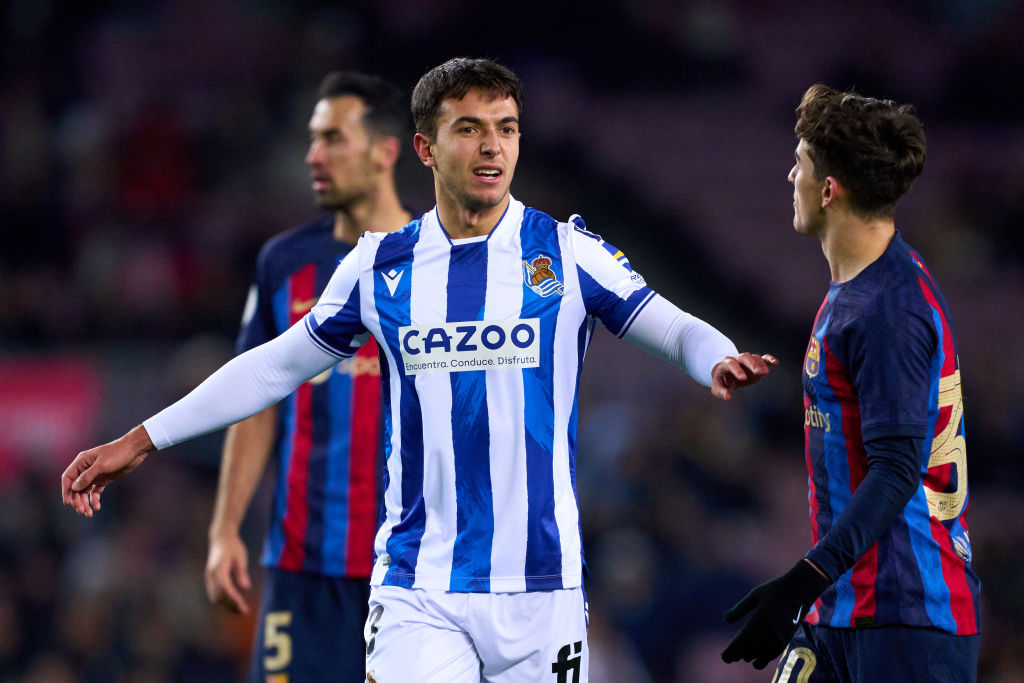 'I have never planned to leave Real Sociedad, I've always said that,' Zubimendi told on Wednesday.
'I have never even considered leaving. I love life here, at home, I'm so happy here.
'The values of this club are the same as mine so I feel very good here. I've always said that I'm happy. I will keep saying it but it seems they [the media] don't pay attention to me.'
Zubimendi had been equally firm when asked how close he came to leaving in January in an interview with Spanish newspaper Sport back in March, saying: 'Rumours, rumours. I told my representative that I didn't want to listen to anything, much less in winter.
'Leaving Real Sociedad behind with the season that we're having would be illogical. Here I'm very happy. I'm expecting a calm summer.
'Beyond the [release] clause, when someone wants to be at a club, the clause doesn't matter.'
Both Arteta and Xavi are thought to be massive fans of their young compatriot, but it appears they will have to look elsewhere to find a new midfielder this summer.
, .
, 
 and .