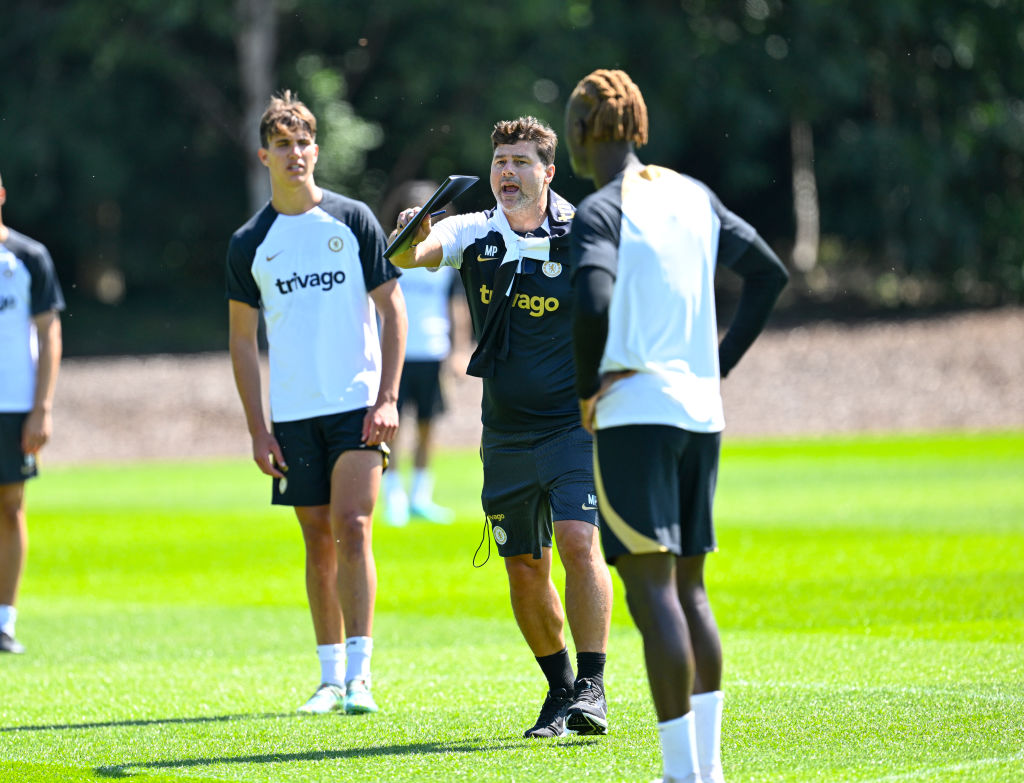 has spent little time putting his mark on 's first team squad and has already settled on the formation he intends to use next season.
The Argentine officially began work on his seismic rebuilding project at Stamford Bridge at the start of the month
While the final make-up of his first team squad remains very much to be determined, Pochettino has a firm idea of the system he will implement, regardless of who stays, who goes and who comes in before the transfer deadline.
Last season Chelsea flitted between a back four and a back five under the three men who occupied the managerial hot seat, but Pochettino will set-up in a 4-2-3-1 system.
The 51-year-old will mirror the formation he used to great success during his time at Spurs and will place great emphasis on his full-back providing an attacking outlet, according to , which will play to the strengths of Reece James and Ben Chilwell.
Further forward, Pochettino also intends to play a conventional No.10, flanked by two wingers, behind a centre forward.
Chelsea are currently in who could occupy that creative role but it remains to be seen who will spearhead the attack.
Christopher Nkunku looks the most likely candidate at this stage given there despite his return to the club this week.
Lukaku's hopes of earning a permanent move to Inter appear to have hit the buffers and Juventus now appears his most likely destination should he continue to distance himself from a move to the Saudi Pro League.
Chelsea have discussed the possibility of entering the race to sign Juven's Dusan Vlahovic, but have been .
The west London club have worked hard to reduce their wage bill this summer and do not want to threaten the equalibirum they are close to achieving.
, . ,  and .