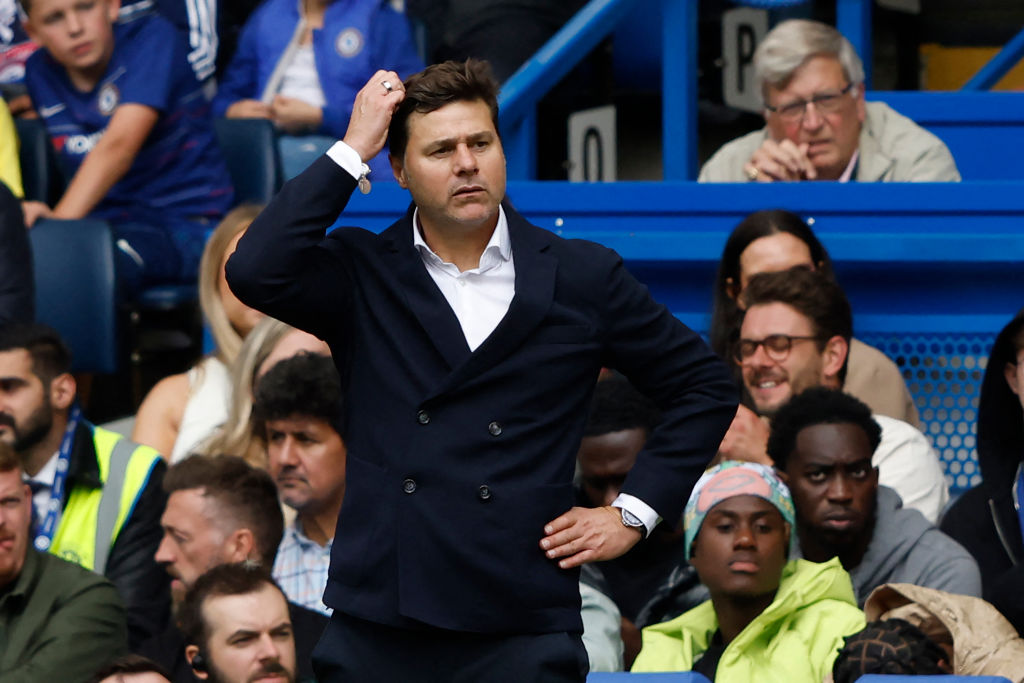 has little chance of success as he doesn't know his best team, just like the last two Chelsea managers, believes hero Paul Merson.
It has been a difficult start to his tenure at Stamford Bridge for the former boss, winning just two matches of his first seven, beating Luton in the and AFC Wimbledon in the League Cup.
Merson feels that Pochettino has the same problem that Frank Lampard and Graham Potter before him had at Stamford Bridge, not knowing his best starting XI.
With an enormous amount of incomings and outgoings over the last year at Chelsea, it is understandable that things are confused, but Merson reckons Pochettino must work out his best team to have a chance of success.
'It hasn't changed. Nothing's changed,' Merson told Sky Sports of Pochettino's reign at CHelsea so far. 'The three football matches they've won in 21, was the week after they stayed up [last season], beat in the cup and beat Luton. No disrespect to Luton, but at home you're expected to beat them.
'He's got the same problem as the last two managers at – Potter and Lampard – Pochettino is exactly the same, he doesn't know his best team. If you don't know your best team I don't see how you've got a chance of winning. Swap here, swap there.'
Merson feels a number of the young players Chelsea have brought in under their current owners are not good enough, and believes they still lack strength in depth, noting that Nicolas Jackson has been struggling in attack, but there has been no option to replace him.
'I don't think they're good enough. For all the players they've bought, they haven't bought a team,' continued the former England forward.
'I hope he [Pochettino] gets the time, but you just don't know with the owners. I think come January they've got to bring in more experience. I don't think all of them are good enough.
'If you ain't got a good centre-forward you don't win nothing. Chelsea haven't got a centre-forward. I like the kid, I like Jackson, but he's a young lad. He should have been taken out of the firing line every day of the week by now, but they haven't got anybody.'
, . ,  and .