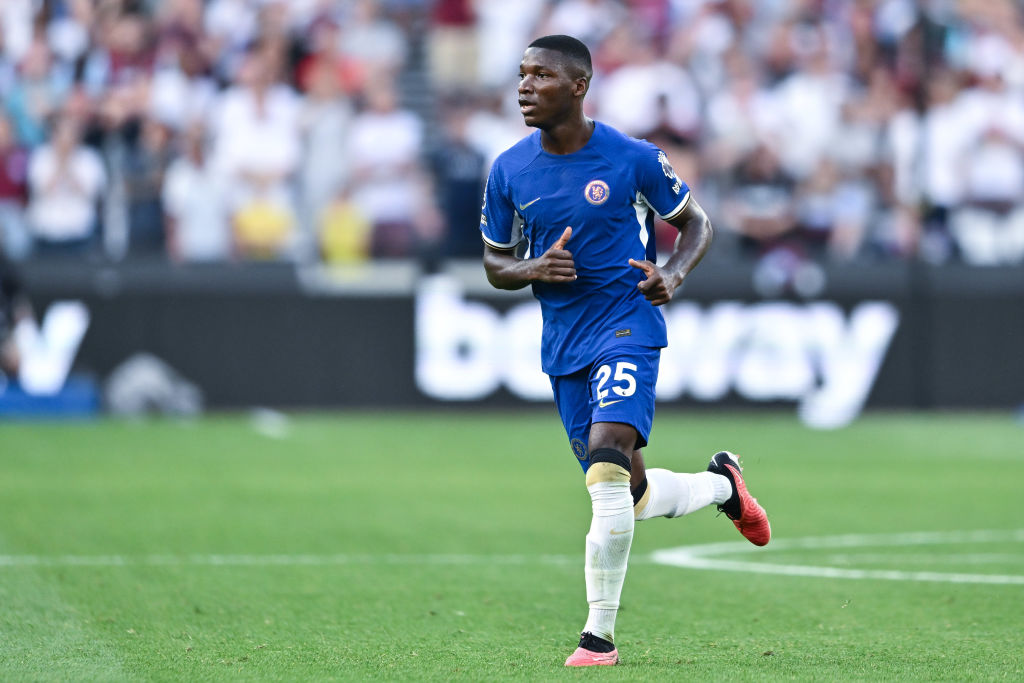 has shared his thoughts on 's debut after he gave away a penalty in a 3-1 loss at on Sunday.
Chelsea recently .
The Ecuador international midfielder  and the Blues have the option to extend it by a further year until 2032.
But he had a debut to forget at the London Stadium as he replaced Ben Chilwell on 61 minutes.
With Chelsea 2-1 down and West Ham down to 10 men, the Blues were searching for a late equaliser when Caicedo clumsily brought down Emerson inside the box.
That saw West Ham awarded a penalty and Lucas Paqueta fired home to end any hope of Chelsea leaving east London with any points.
Quizzed about Caicedo conceding a penalty in his post-match interview, Chelsea head coach Pochettino said: 'It was a very negative impact to the team.
'We played well in the first half and then it was difficult in the second half, we didn't find the right way to play and we did change the shape. We were rushing the decisions and pushing decisions to make chances and that happens as the team is new – I am sure we will start winning games.'
Asked more generally about Caicedo's debut, Pochettino added: 'He was telling us he was ready, I think 30 minutes is good for him, many positive things and he is maybe disappointed but we need to move on and he will be a good player for us.
'I cannot change my speech after Liverpool we needed to believe in the process and we need to keep being clam and that is the process.'