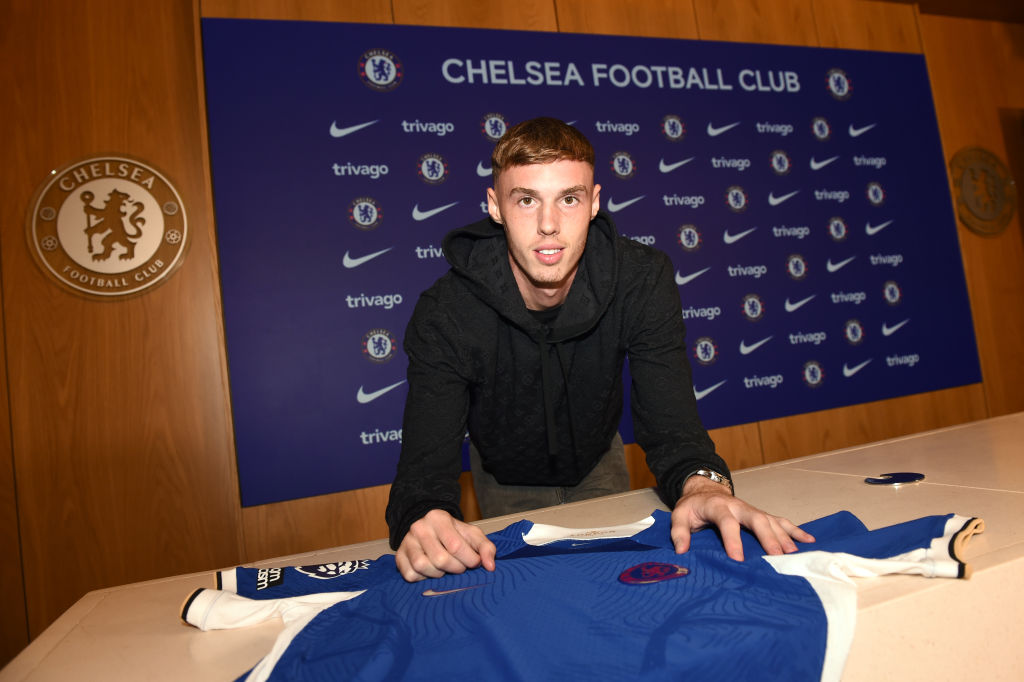 says it was Chelsea's sporting directors who decided to sign from and it was not his own idea.
The 21-year-old was in one of the , leaving the champions for an initial fee of £40m.
The England Under-21 star scored memorable goals in the Community Shield against Arsenal and UEFA Super Cup against Sevilla, but has decided to leave the Etihad and continue his career at Stamford Bridge.
Pochettino praised the talented youngster and will be looking forward to working with one of the brightest prospects in English football, but admitted immediately that signing Palmer was not his idea.
Asked for his thoughts on the new signing at a press conference on Friday, Pochettino said the transfer was down to co-sporting directors Laurence Stewart and Paul Winstanley.
'I think the sporting director and the owner of course, but the sporting director it was his idea to add him to the squad,' Pochettino told reporters. 'I think he's fit for the project. Talented player, of course.'
On why he felt Palmer wanted to come to Chelsea, the manager said: 'Also he decided to come because he expects to play maybe more and be important here but I think that is not the most important. He decided to come because is a project for him and improve his game and going to be more involved in every single game.
'I think the quality is there, it's great potential and of course now he needs to settle here and prove and show that he's better than his teammates and to play. It's hard to fight for his place.'
Palmer has spent his entire young career so far at Manchester City and played just 19 times in the Premier League for his boyhood club, so it is no surprise that Pochettino admits he will need some time to settle in.
'We need to be careful with the young guys,' he said. 'They need time to settle, he's from Manchester, he's going to move to London. London is different, the club is different, the culture and everything, before he starts to perform he needs to settle and feel comfortable.
'We're not going to put pressure on him to perform like any player. The most important thing now is to be calm and for him to be happy and find his space on the team.'
, . ,  and .