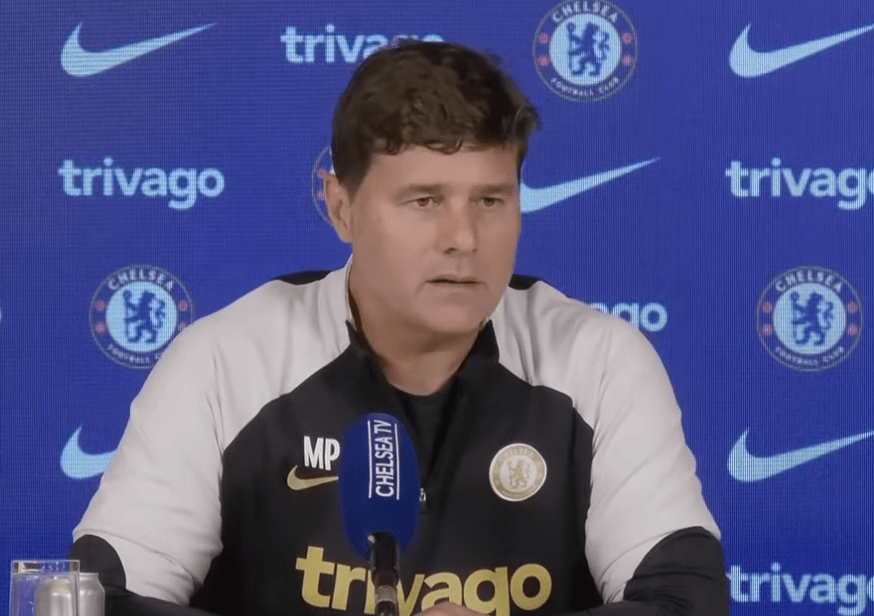 has warned summer signing over his disciplinary issues with the misfiring striker on the verge of a one-game suspension.
The Senegal international has three more yellow cards than he does for his new club, having been booked on four separate occasions for showing dissent.
With match officials clamping down on such behaviour, Pochettino insists the 21-year-old must adapt quickly to the demands of a new country and new league.
'Today we were talking about that as we had a meeting with him and also Enzo,' said Pochettino at his pre-match press conference ahead of Sunday's game against .
'A striker, four yellow cards only for talking with the referee. Not because of that, it is so cheap and it is going to bring a difficult situation to the team. He understood.
'Jackson is young, he is going to be a fantastic player. He needs to be calm and relaxed.
'We are talking about young players, you can blame me or blame us but they need time. There's no doubt we have amazing talent but they need time.
'He needs to be clever and not protest to the referees. Maybe it's because it's his normal behaviour on the pitch, this season change the rules, he came from Spain and it's different and the change is more sensitive about this. It is about adapting.
'I hope on Sunday we are not talking about him being clever and first action he is getting a yellow card.'
Jackson's relentless work ethic has seen Chelsea fans warm to him over the first few weeks of the campaign, but his erratic finishing is clearly a work in progress.
The pressure of having to shoulder the goalscoring burden appears to be weighing heavily on the former Villarreal star, particularly with Christopher Nkunku out until the new year, but long-term absentee Armando Broja is closing in on a return which will come as a welcome relief for both Jackson and Pochettino.
'He might be involved at the weekend, but it's after eight or nine months that he's been out so we can't put responsibility on him,' revealed the Chelsea manager.
'It must be a collective effort and not just offensive players but the whole team. We can't expect that Broja will go and score with his first touch, he needs time.'
, . ,  and .