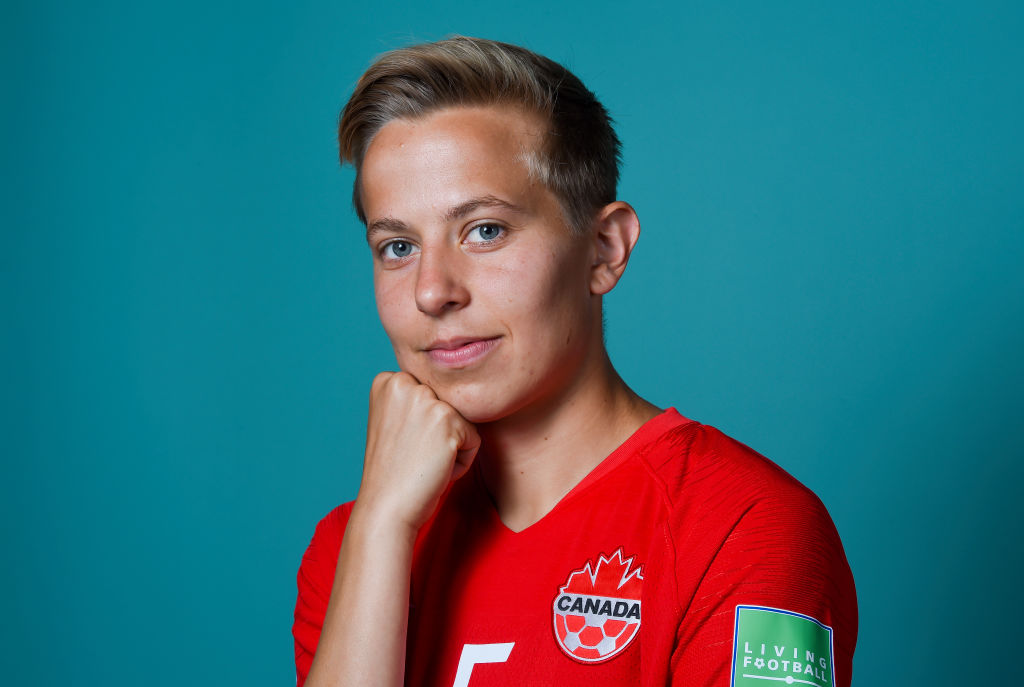 Canadian footballer Quinn made history Down Under last week by becoming the first ever out trans and non-binary player to feature at a .
The midfielder played the entire Group B match against Nigeria as the North Americans could only manage a goalless draw in Melbourne.
Their presence at the has seen Quinn become an instant icon to the millions of trans and non-binary people around the world.
So, who exactly is the trailblazing footballer eyeing glory for in Australia and New Zealand over the next month?
Here is everything you need to know about Quinn.
Who is Quinn?
Quinn, whose full name is Rebecca Quinn, was born in Toronto in 1995.
The 27 year-old football obsessive first started playing the game when they were just six years old.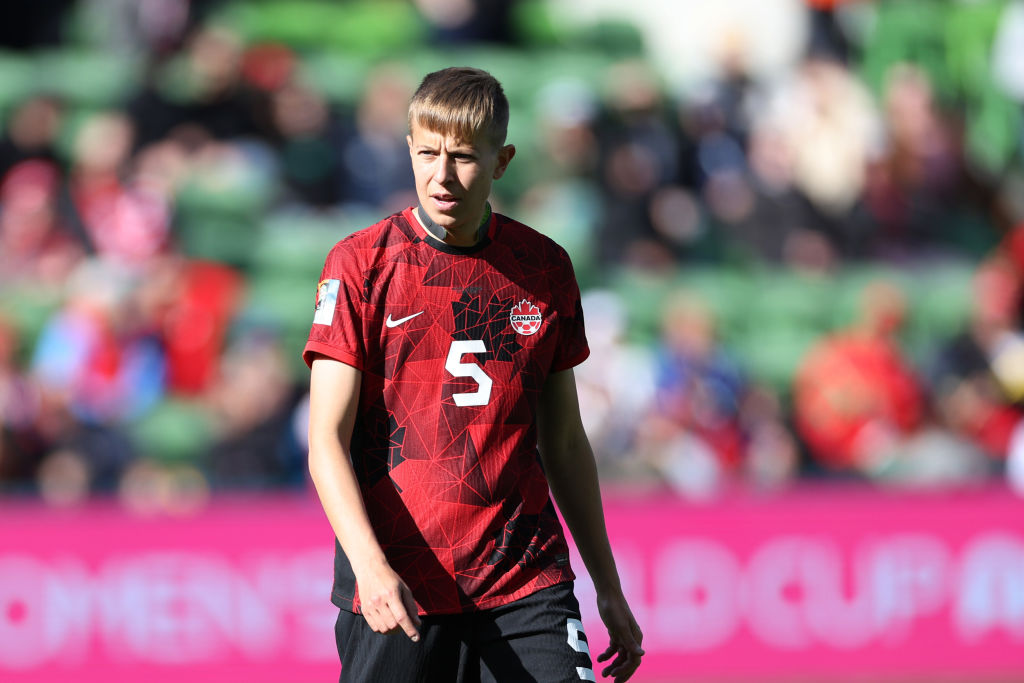 They were talented in sport from an early age, partaking in competitive swimming, hockey and skiing.
Quinn studied biology at Duke University in North Carolina, during which time they became the first ever Canadian player to feature for the Duke Blue Devils varsity team.
Having made their Canada debut in 2014 in the Cyprus Cup when they were just 18, Quinn helped their country win the bronze medal at the 2016 Olympics in Rio.
Quinn and Canada went two better at the 2020 Olympics in Tokyo with a gold medal.
Quinn's appearance at the Tokyo games saw them become the first out trans and non-binary athlete in the history of the Olympics.
Altogether, Quinn has made 89 appearances for the Canadian national team, scoring 5 goals in the process.
Australia and New Zealand 2023 is their second World Cup having featured at the 2019 edition in France.
At club level, they play for Seattle-based OL Reign having previously had spells in American, French and Swedish football.
When did Quinn transition?
Quinn came out as trans and non-binary in September 2020.
Quinn dropped their old first name, instead wishing to only be know by a mononym, and they have been asked to be referred to with the 'they/them' pronouns.
They have been allowed to continue playing women's football as they were assigned female at birth, despite the change in gender identity.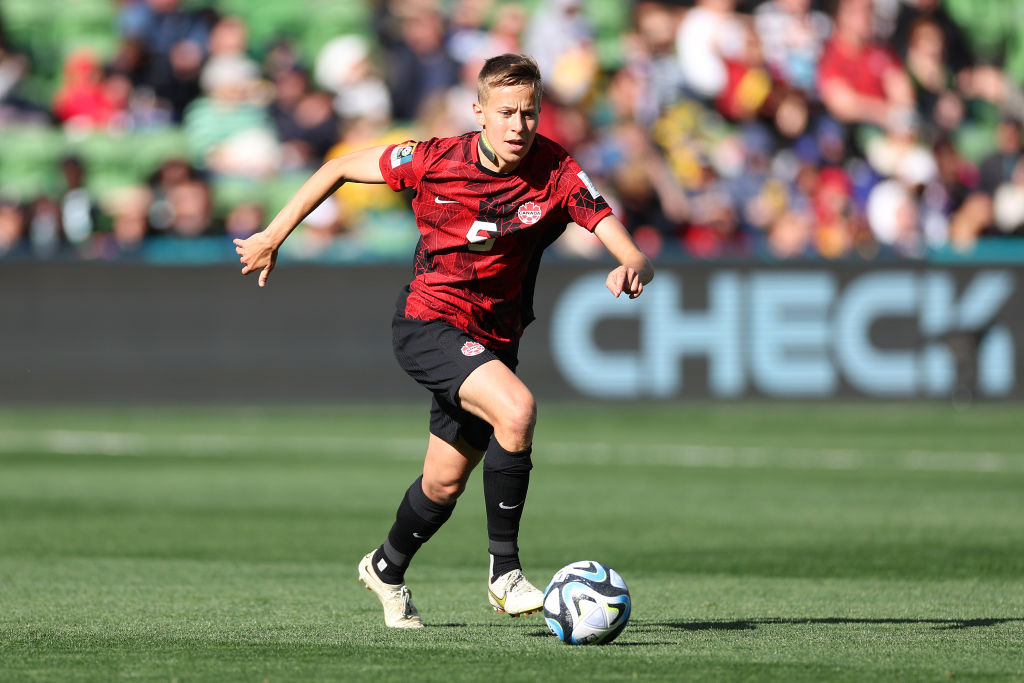 Speaking about the brave decision to come out, : 'I want to be a visible figure for young trans folks or people questioning their gender, people exploring their gender.
'Because unfortunately when I was growing up, and even going through that process of figuring out myself in college, I didn't have those people in the public sphere to look up to.
'There are several trans athletes and several trans people in media and politics, but I just think those faces are not common enough.
'I want to be a visible trans person succeeding in my job, so that younger trans folks could see that they did have an avenue to go and that they would have a future and a career ahead of them.'
FIFA, the global governing body of football, said in 2020: 'FIFA congratulates Rebecca Quinn for being out and proud, and we wish them continued success in their career and for the future.'
At the time of the announcement, Quinn took to Twitter to voice their disappointment at the media's coverage of the story.
Quinn wrote: 'Nearly every publication, including LGBTQ news sources, has used my deadname while reporting my story. The news matters and it's crucial to write about trans people using their name and pronouns. Please do your research, change your headlines, and grow.'
Follow Metro across our social channels, on Facebook, and
Share your views in the comments below