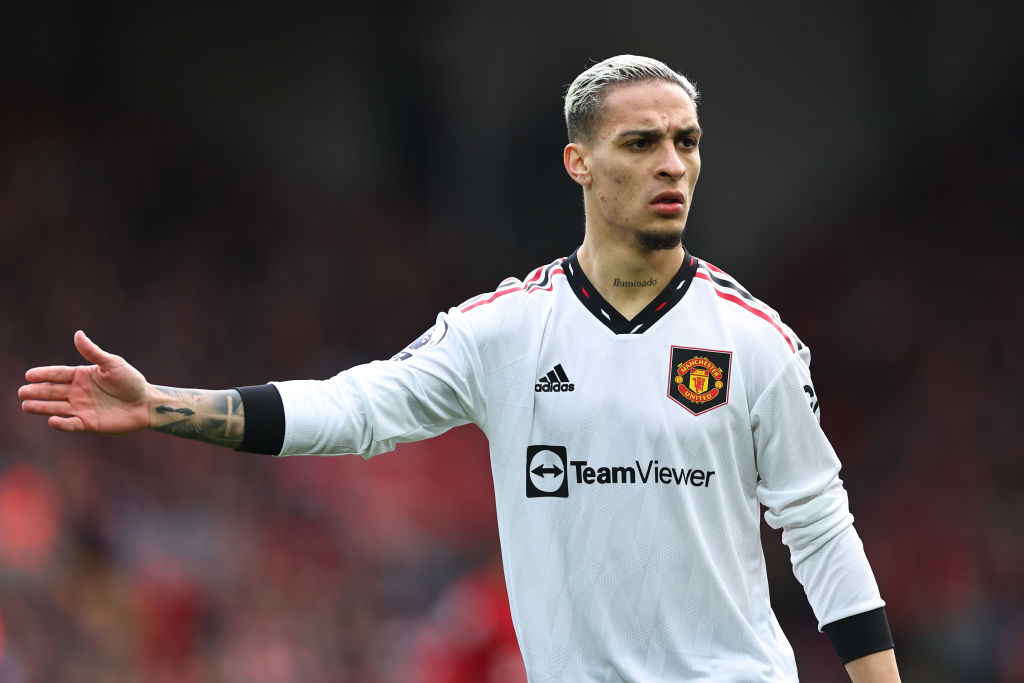 Micah Richards slammed and was left 'confused' by the star's performance in the 7-0 defeat to Liverpool on Sunday.
Antony played the full 90 minutes .
The Brazil international, , picked up a yellow card in the 53rd minute and former defender Richards was unimpressed with his lack of support to Diogo Dalot.
'There was no communication between Dalot and Antony,' Richards told Match of the Day 2.
'At times, it was like they were playing with 10 men because Antony was not doing his work at all down that side.
'I don't know if it was tactical, Antony's positioning… I was confused at what he was doing.
'I don't know if it was him being lazy or the manager told him to stay up for counter-attacks.
'If I'm Dalot, I would be screaming at [Antony] to come and help me. When they lose the ball, he just walks!
'We're talking about the biggest game for Man Utd this season… He was in absolute no-man's land. I think it was him not helping out his team-mates.'
Antony has made 13 Premier League appearances for United this season and despite scoring three goals he is yet to register his first top-flight assist.
It is not the first time the 23-year-old has faced criticism this term .
'When I look at Antony… £85 million pounds… I think he is a bluffer,' Agbonlahor said last month.
'I think when he gets the ball he doesn't take anyone on, he hasn't got the speed to take anyone on. He does this turn [trick] as well… It's embarrassing and he needs to liven up.'