Mike Dean insists his admission that he attempted to protect his 'mate' Anthony Taylor by failing to instruct him to review a decision during last season's derby between and 'have been blown out of proportion'.
The now retired former official was on VAR duty at Stamford Bridge last August when an already tempestuous match reached boiling point in the closing stages.
Chelsea were furious when Christian Romero went unpunished despite clearly yanking 's hair. .
Dean, now working as analyst for Sky Sports, has been accused of undermining the integrity of officials up and down the country which prompted PGMOL to issue a statement, in which they distanced themselves for the comments made by their ex-employee.
Responding to the growing backlash, Dean told Sky Sports: 'It's funny because it's all been blown out of context.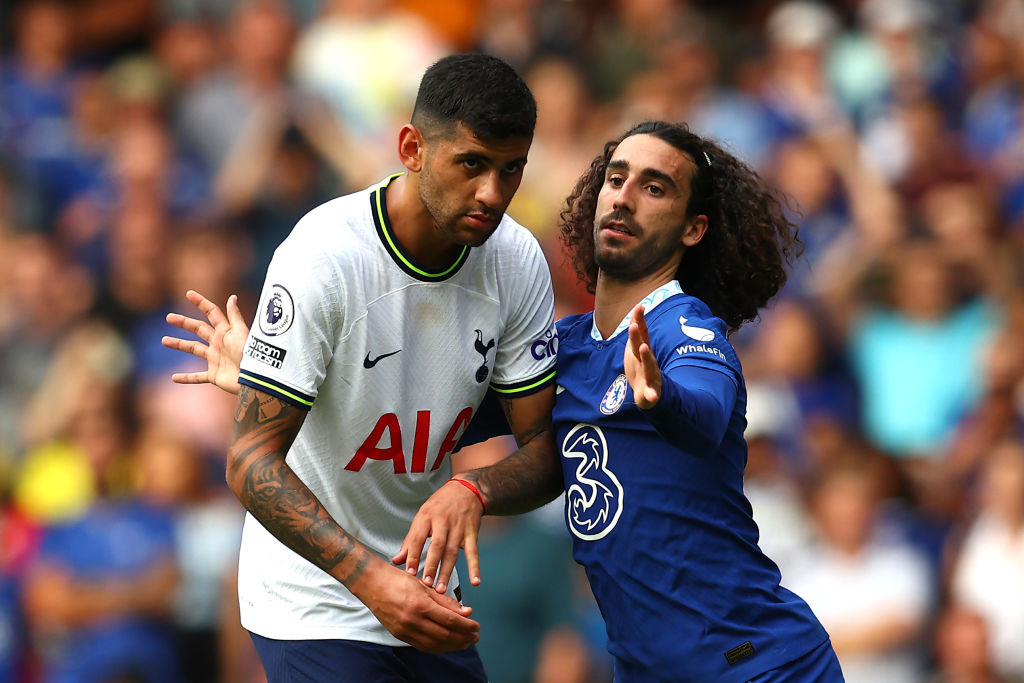 'It's been out in news reports before maybe four or five months ago. It's not new news. Referring to him as a mate, you've got to look at it in context.
'You might not like some guys in your refereeing group but when you get a game at the weekend there's four of you in the middle, there's the VAR and AVAR so those six people are your mates for the day.
'At 3 o'clock on a Saturday afternoon they're your mates and you want your mates to do well. The mate thing has been blown all out of proportion.
'I want to support the referee as much as you can as a VAR. Yes, it was wrong I should've sent him to the screen but to say I didn't send him because he's a mate is a farce.'
Dean added: 'Both managers had been cautioned he's cautioned about eight or nine players. I tried to protect the referee, not because he is my mate. It was wrong and I paid the price because I didn't have a game for three weeks.
'If I said colleague it's a bit different. You're just mates on the day. Buck stops with me, I should've sent him it's as simple as that.'
, . ,  and .