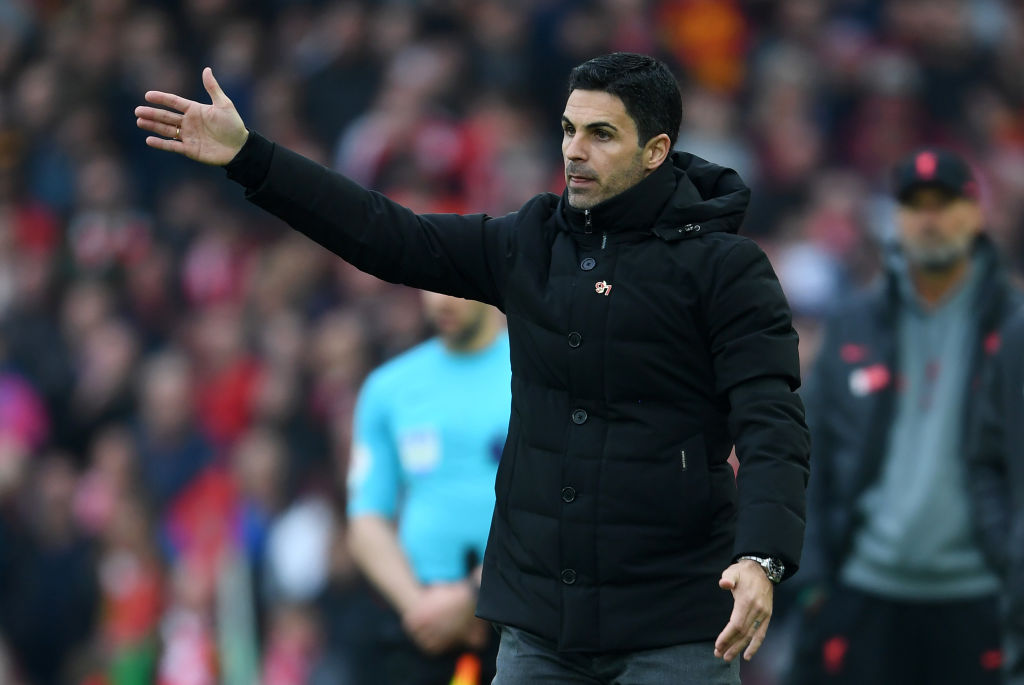 Mikel Arteta admits Arsenal 'lost control' after letting a 2-0 lead at Liverpool slip but ultimately felt the result was 'fair' in a chaotic Anfield battle.
opened the scoring after just eight minutes and provided the assist for Gabriel Jesus to double their advantage in the first half.
provided a lifeline for 's men – netting just before half-time – and Roberto Firmino .
It could have got worse for the Gunners but goalkeeper .
The result means Arsenal are now six points clear of second-placed Manchester City but Pep Guardiola's side have a game in hand and are still due to host the north London club at the Etihad in a dramatic conclusion to the title race.
Reflecting on the Gunners' 2-2 draw against Liverpool, Arteta told Sky Sports: 'Wow. A really intense game.
'We started brilliantly, controlled the game and scored the first goal and the second goal was a beautiful action.
'The game was under control until we conceded a really sloppy goal. Then the game changed momentum.
'We lost control after half time, lost far too many simple balls and it became a very open and chaotic game which they love.
'They could have scored three or four, missed a penalty and Aaron made a couple of great saves.
'But we had some big breakaways and could have scored two or three. In the end the result is fair.
'The lesson is from the first 35 minutes and how we played coming to a ground like this and what we did.
'But we have to continue to do this regardless of the crowd and the result to go and look for a third and fourth goal.'
Quizzed about Liverpool's strong home form going into the match, Arteta added: 'I haven't seen anyone do it in this Premier League season, nobody.
'They beat every big team here and could have been 4-0 up vs Real Madrid [in the Champions League] after 20 minutes so it's extremely difficult.
'They are going to have moments and we did deal with them with our goalkeeper played a big part.
'We could have taken three points – if we played like we did for another 15 minutes the game would have taken a different trajectory but we didn't and we have to take the point.
'We move on and try to convince them to play like they did for the first 35 minutes and we will win a lot of games.'