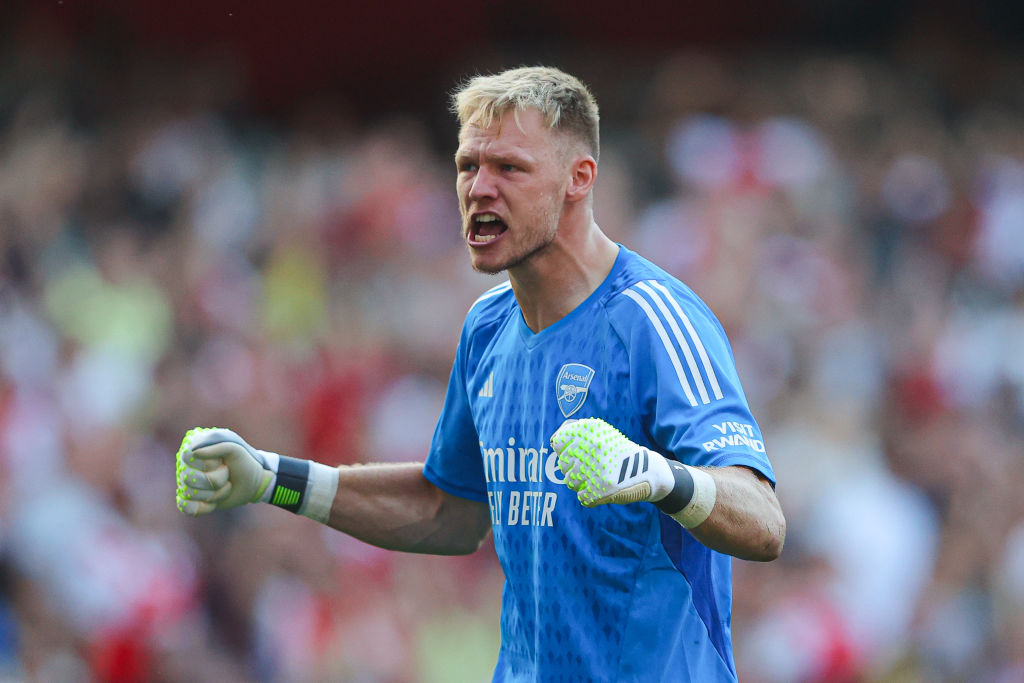 Mikel Arteta is giving serious consideration to dropping and giving a run in the first-team.
Ramsdale has served as the Gunners' no1 since his arrival from Sheffield United in 2021, named in the PFA Team of the Year last season.
There has been added pressure this term however following the signing of Raya,
Ramsdale has started all four of Arsenal's games this season having also starred in the Community Shield victory over Manchester City in August.
But according to , the England international is coming under increasing pressure to keep his place in the team with Arteta ready to bring Raya in with the Spaniard 'deeply impressing' the manager and his staff in training.
Raya's ability to play out from defence is said to have particularly impressed the Gunners boss.
, caught out by Andreas Pereira after just one minute of play.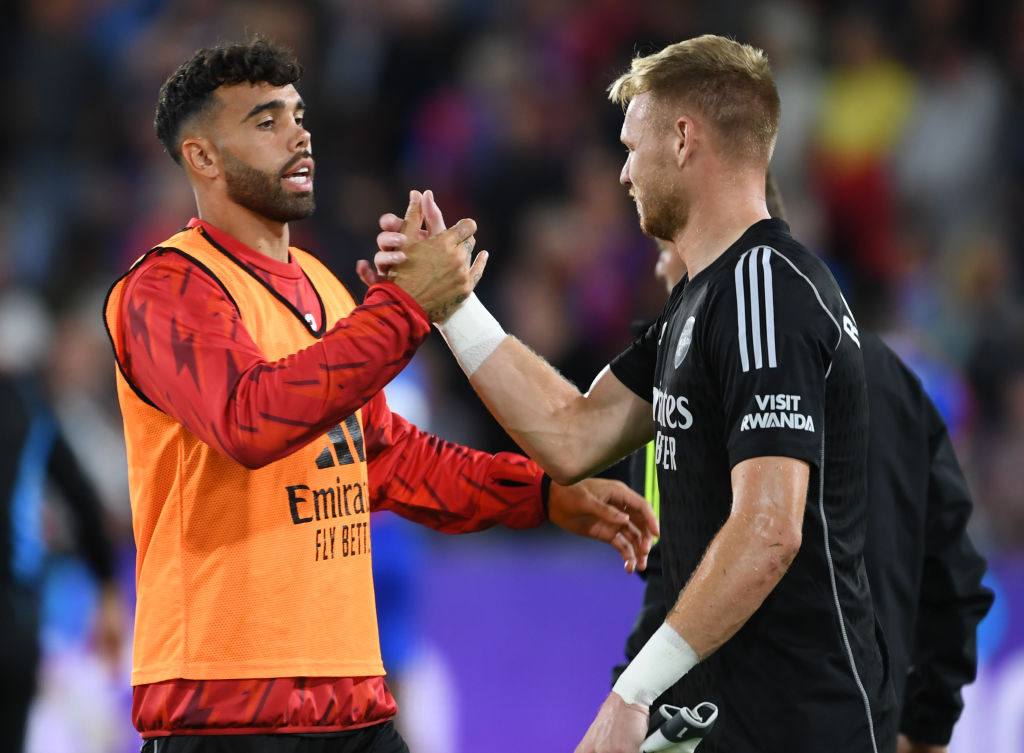 The 25-year-old was also questioned following Sunday's 3-1 win over Manchester United, with some suggesting he should have done better to keep out Marcus Rashford's first-half strike having got a hand on it.
, telling the Seaman Says Podcast: Aaron got a touch on it, people have asked me if he should have saved it but I don't think so.
'He did really well to get a touch on it and he nearly got it onto the post. He was at full stretch and there is no blame there at all.
'It's hard. When you have someone like Rashford you know you can't go early. He can bend it back in from the post, he's got the other one where he gives you the eyes and puts it down your right.
'Or what he's been doing a lot of the time, and Aaron said this after the game, he's been shooting at the goalkeepers' legs to try and get it through.
'You can't guess with him. I don't think I would have saved that at all. Aaron was at full stretch and he was unlucky.'
, . ,  and .