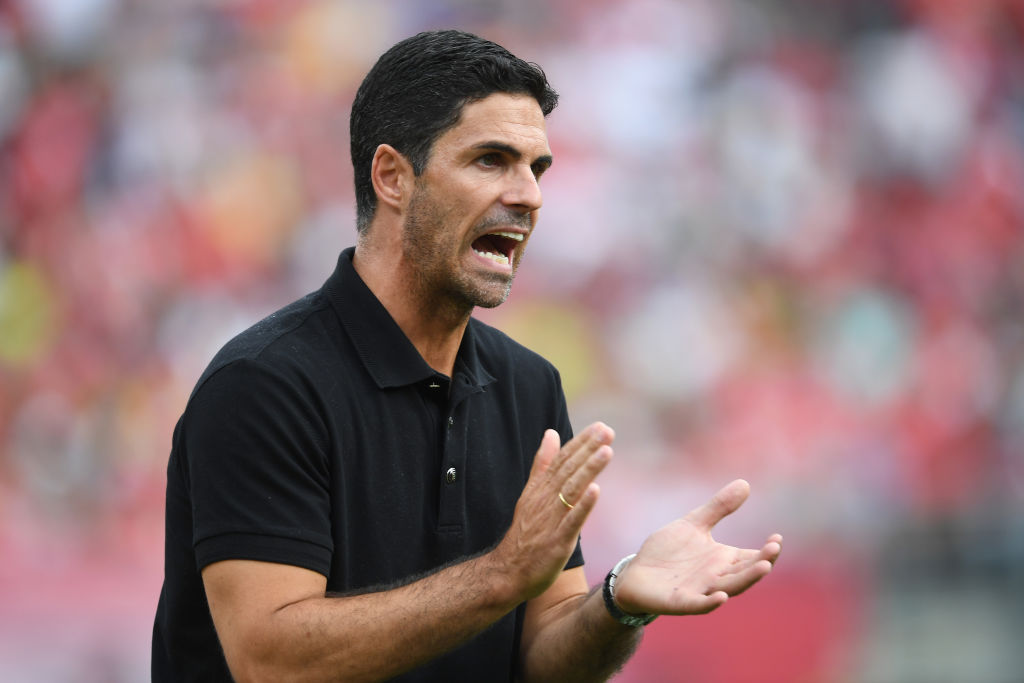 boss is convinced his new-look midfield setup will be a success in time while he has praised the way in which has adapted to his new role.
The Gunners in front of 82,262 fans at the MetLife Stadium in New York on Saturday night, with both goals coming in the first half.
Bruno Fernandes opened the scoring on the half-hour mark, with his long-range effort bursting through the hands of , before capitalised on an error from Gabriel Magalhaes to race clear and fire into the roof of the net.
Arteta named a strong starting XI with sitting in the base of midfield and Kai Havertz and Martin Odegaard ahead of him for the first time.
However, that trio struggled to assert control over the midfield battle and Arteta has conceded it will take time for them to gel together, though he is adamant the dynamic will work.
Asked what he made of the trio against United, Arteta replied: 'That when they play 55 times together they will be better.
'It will flow better, they will understand each other better and will be more dominant and better. But it takes time to glide and we have to respect that.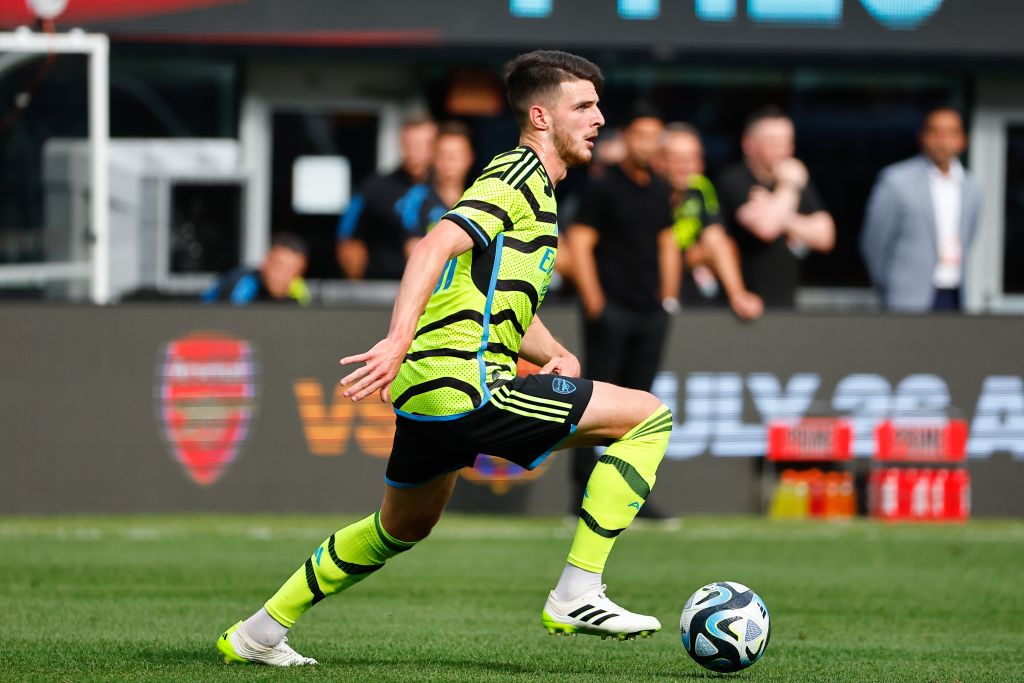 'But I saw a lot of positive things, and things I like much more than the game we won the other day against the MLS even though the result is very different.'
Jurrien Timber, meanwhile, started the match at right-back but spent much of the game inverted, drifting into midfield, and Arteta is happy with how the Dutchman is taking to his new role.
'With Jurrien, we are really pleased with his performance and the things we asked him to do,' said the Arsenal boss.
'Obviously he is adapting really quickly to the team, and you could see the confidence, the determination that he plays with.'
On the match in general, Arteta added: 'Having a tough match of this level in this context gives you a lot of information, and that's always very positive. That information is obviously there are a lot of things we have to improve.
'How important the boxes are, that errors are part of football, you have to overcome them as well. And how painful it is to lose a game. Physically it's been super, super demanding.
'Some players we want to expose a little bit more than they have done, because the way we want to build them, their physical state. Overall they had their moments when they were so efficient. We had ours, when we had more dominance and we certainly tried again in the second half, but the chances we had, we didn't convert them, and they won the game.'
, . ,  and .