Mikel Arteta insists are 'open' to using the transfer window to replace Jurrien Timber after his 'huge injury blow'.
Timber will be during Arsenal's opening win over Nottingham Forest.
The Netherlands star only joined Arsenal last month in a £34m deal from but could now miss most of the 2023-24 campaign after undergoing surgery on his right knee.
Arteta admits the injury is a 'big blow' to Arsenal, who are looking to go one better after challenging for the title last season, but says Timber is still 'in a good place'.
'It's a huge blow, especially for him having just joined the club to have the injury that he has is a huge disappointment for him,' Arteta said at his press conference ahead of Monday's clash with Crystal Palace.
'Obviously for the team it's a big blow because we recruited him with clear intentions and what he was bringing to the team was evident and he's not going to be in this season for us.
'We have to adapt, these things happen unfortunately, and we have to move on.'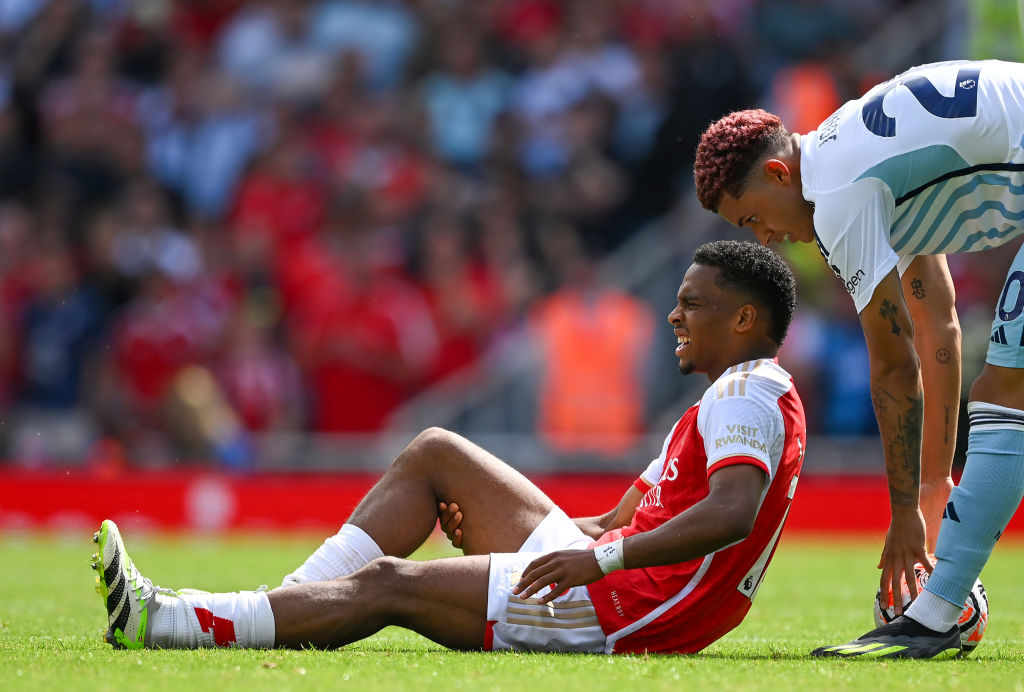 Asked how Timber reacted to the deflating injury news, Arteta said: 'He's been very good, to be honest.
'He's a special character, he knows, and I think he's started to realise the extent of the injury and the amount of time that he's going to be out, but he's in a good place.
'We are all willing to him help and we are all very close to him, but it's going to be a long journey.'
Timber is one of four new signings at Arsenal alongside England midfielder Declan Rice, Spanish goalkeeper David Raya and former Chelsea star Kai Havertz.
Arteta says his focus is on how to replace Timber from within but has not ruled out the possibility of another summer deal before the window shuts.
'I am more thinking about the resources that we have within the team to keep doing what we want to do,' he said.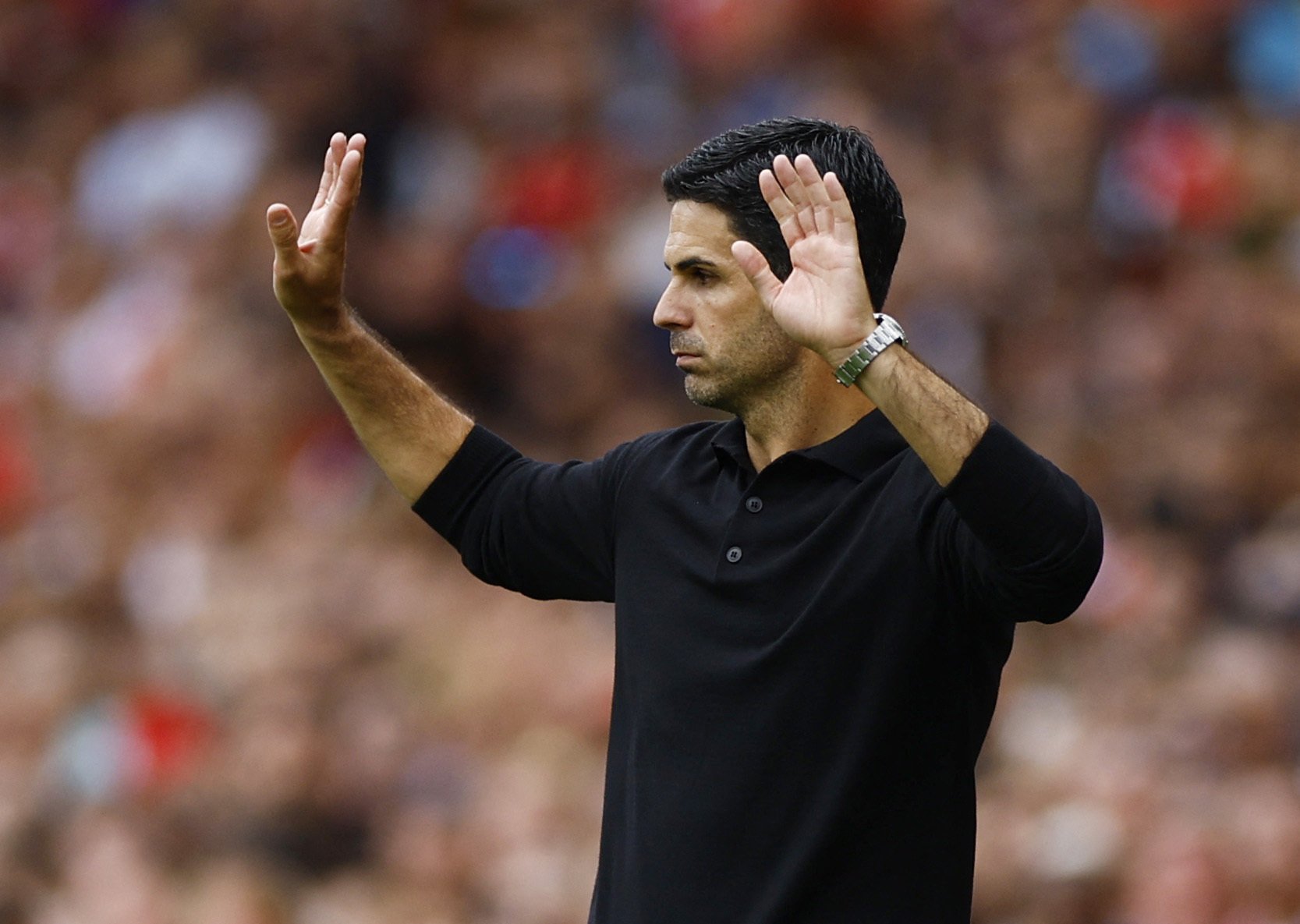 'It's true that he was giving us very different things in terms of what we could do on both sides, but again, these things happen, and we have to be prepared for that.
'We didn't plan for this injury so we have to assess now what the options are and the best way to get the best out of the players. I cannot control anything that is not here.
'We are always open and we have to always be open to react if something happens, not only with an injury but with the market as well and that's what we are doing.'
, . ,  and .