Mikel Arteta admitted that Arsenal's game with Barcelona was a little too physical after his counterpart .
Nevertheless, the Arsenal boss was delighted with how his side played in the 5-3 win over the Catalans in Los Angeles on Wednesday night, with , , and Fabio Vieira on the scoresheet.
Both managers named very strong starting XIs, resulting in an exciting match which featured plenty of spice and overzealous challenges not usually seen in a friendly.
Xavi was certainly taken aback by how the side played, remarking afterward: 'I said to Mikel that it was a Champions League game because the intensity that they put was "not normal".
'It was not usual for a friendly game. They were at a very high level of intensity and rhythm that we weren't expecting.'
Asked about these comments in his post-match press conference, Arteta said: 'At the end of the day, soccer belongs to the players.
We're playing in front of 70,000 people and as soon as the game starts they'll rebel against the coaches as soon as the game starts and they'll do what they want. As soon as there's the first foul of the game they'll start getting intense and they'll start playing.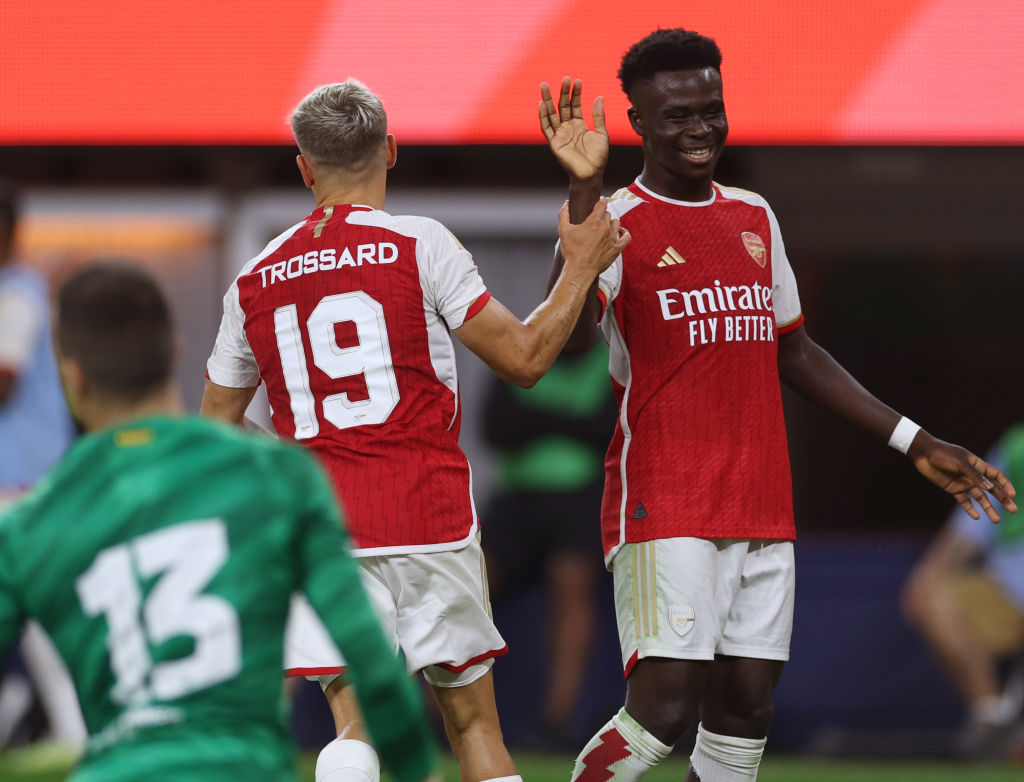 'It got really competitive for a friendly match. It got that way after the first tackle, the first goal. Playing in front of 70,000 people helps create an atmosphere.
'They are elite players and they all want to win. But at the end, I think it got a bit too much for a friendly, but I think the show that we put in for all the people that came to watch was really good.
'That's how we want to play. We want to smother a rival, we'll play the game we can, but we'll play the game in any field we go to. We'll play the same way in any game we play.'
This was Arsenal last game of their pre-season tour of the USA, with just one more friendly to go against Monaco at the Emirates.
The Gunners' season gets underway on 6th August with the Community Shield against Manchester City, with their first league fixture six days later at home to Nottingham Forest.
, . ,  and .