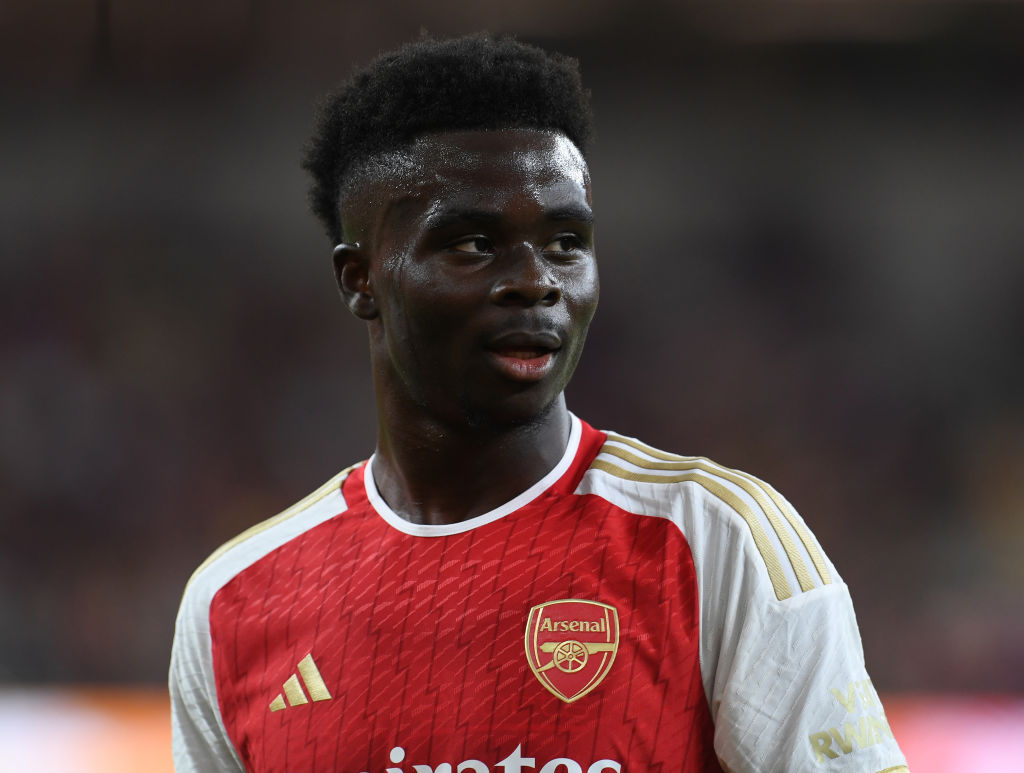 Mikel Arteta says is suffering with 'sickness' and provided an injury update on after Arsenal's Emirates Cup triumph.
Saka was an unused substitute while Zinchenko was not in the squad as the Gunners beat Monaco on penalties to lift the trophy on Wednesday.
Quizzed why the international was not brought on, Arteta said: 'He was fine, but afterwards he wasn't feeling great on the bench.
'We didn't want to use him. I think he had some sickness or some illness, so we could not use him.'
Asked about Ukraine star Zinchenko's absence, Arteta added: 'I think he's close [to returning].
'I think he's going to start training with the team and hopefully we'll have him back very soon.'
Youssouf Fofana put Monaco 1-0 up at the Emirates but Eddie Nketiah, who was handed the captain's armband, levelled it up to force penalties.
and speaking more generally about the match, Arteta said: '[It was] very good.
'Especially for a lot of players that haven't had many minutes in pre-season and as well, for the new players to play for the first time at Emirates Stadium it was special, you could feel the atmosphere and how excited the fans were.
'In terms of the game, we struggled a little bit to dominate completely and have the game that we want, we had much better periods in the second half.
'I think we were still a bit leggy and jet legged from when we came, we trained really hard the last three days to be fair and we wanted that task for us, when we are not fresh enough to play, how can we compete.
'So, it was a good test for us and we're happy with the outcome.'