Mikel Arteta has hinted Kieran Tierney will be given an opportunity to play a key role in Arsenal's run-in amid concerns over the fitness of .
having lost his place as the club's first choice left-back to the summer signing from .
after he picked up calf injury during last weekend's vital win over Newcastle.
Arteta stopped short of confirming the international's fate at his pre-match press conference ahead of Sunday's game against Brighton, but conceded there were significant doubts over him and William Saliba, who has been out with a back injury since March.
He said: 'We have another session tomorrow before the Brighton game, and we are trying to get players back for that.
'Today we haven't trained on the pitch, so we'll know more tomorrow. With William [Saliba], it's for sure that he's not going to be fit for this game and we are doubting whether he will be fit for the next game as well.
'But we want to keep the hope going and make sure that we give ourselves the best chance of having them back.'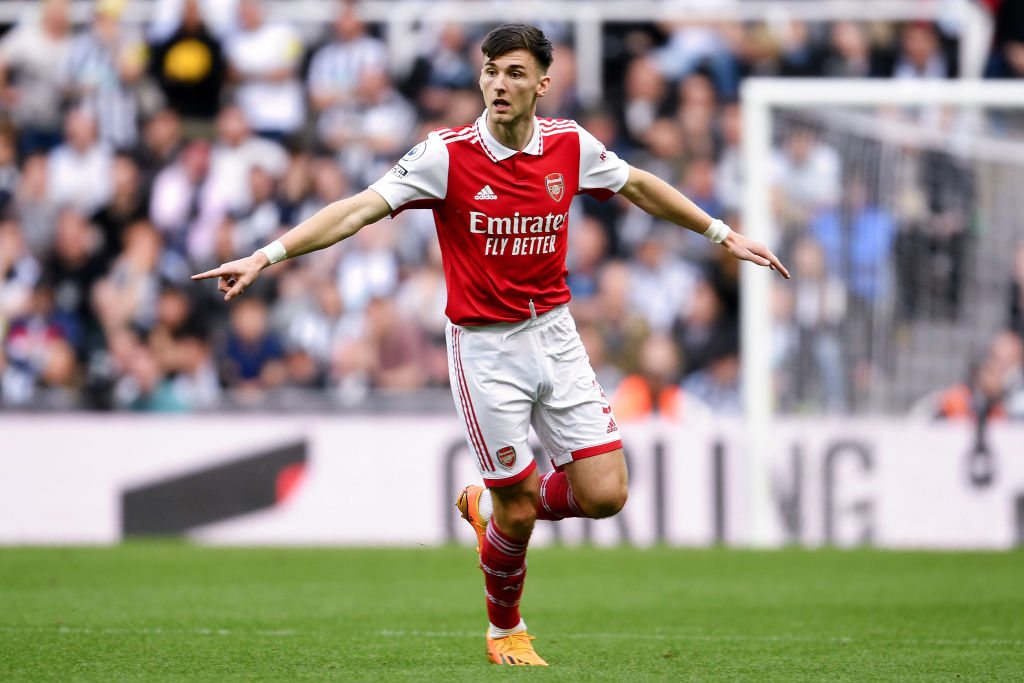 Tierney has made just five Premier League starts so far this season but highlighted his worth a solid performance at St James' Park last weekend in place of the injured Zinchenko.
'There are opportunities for everybody,' said Arteta when asked if Tierney would be given the chance to resurrect his Arsenal career.
'In every game they have to show that they are up to it and then that we make the right or the wrong decision with the line-up, giving the players the minutes that they deserve.
'It's very difficult with players in this sport because you pick 11 to play and some to be sub and it's not always right. You do it all the time with your best intention.'
Arteta also has the option of deploying Jakub Kiwior as a makeshift left-back and the Arsenal manager was full of praise for the January signing from Spezia who has caught the eye since coming into the team at the expense of Rob Holding.
He said: 'He's been really impressive, really composed, really calm. He's been brilliant against two very difficult opponents, with a lot of individual talents. He's defended many situations and dealt with them in a great way.'
, .
, 
 and .