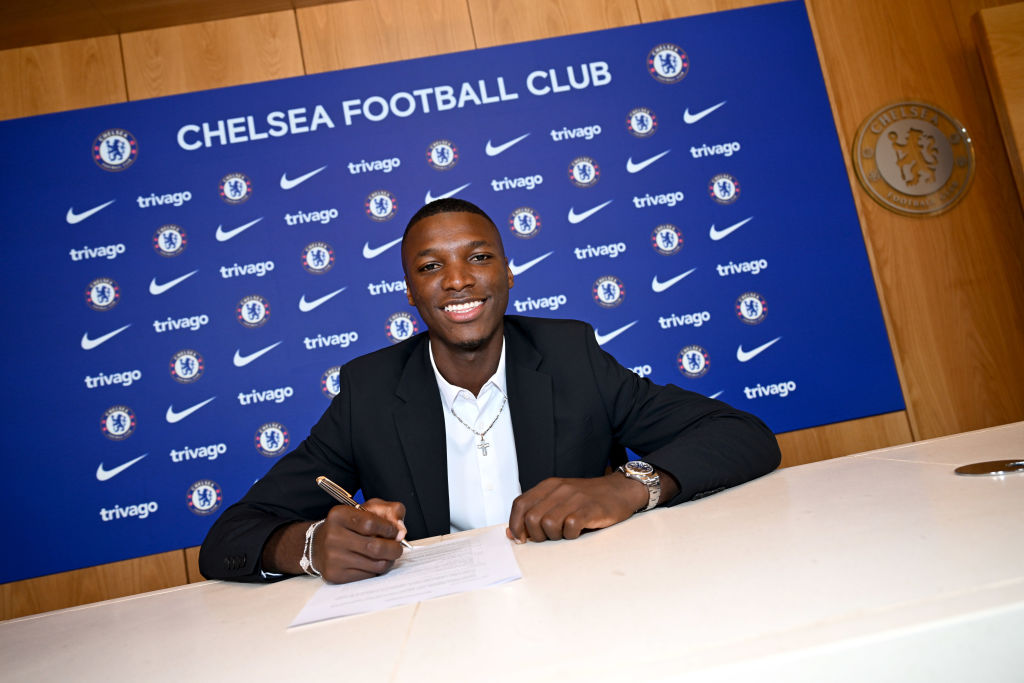 's new record signing contacted club legend Gianfranco Zola to request his iconic shirt number, it has been revealed.
Chelsea on Monday.
The Ecuador international midfielder  and the Blues have the option to extend it by a further year until 2032.
Liverpool thought they were set to welcome Caicedo to Anfield after  but the 21-year-old .
Caicedo was keen to keep hold of the No.25 shirt he wore at Brighton, but the number has sentimental value at Stamford Bridge and no-one has worn it since Zola.
Zola played for Chelsea between 1996 and 2003, registering 80 goals across 312 appearances and won various trophies – including two FA Cup triumphs.
After arriving in west London, Caicedo contacted the Italian to see if he would be happy to let him wear the No.25 shirt for Chelsea.
'Thank you for the message, Moises,' Zola said. 'I hope it will bring to you as many pleasures as it brought to me. Good luck.'
Caicedo could be set to make his debut on Sunday as Mauricio Pochettino's side travel across London to face West Ham.
The Blues were held to a 1-1 draw in their opening game of the new Premier League season against Liverpool at Stamford Bridge.