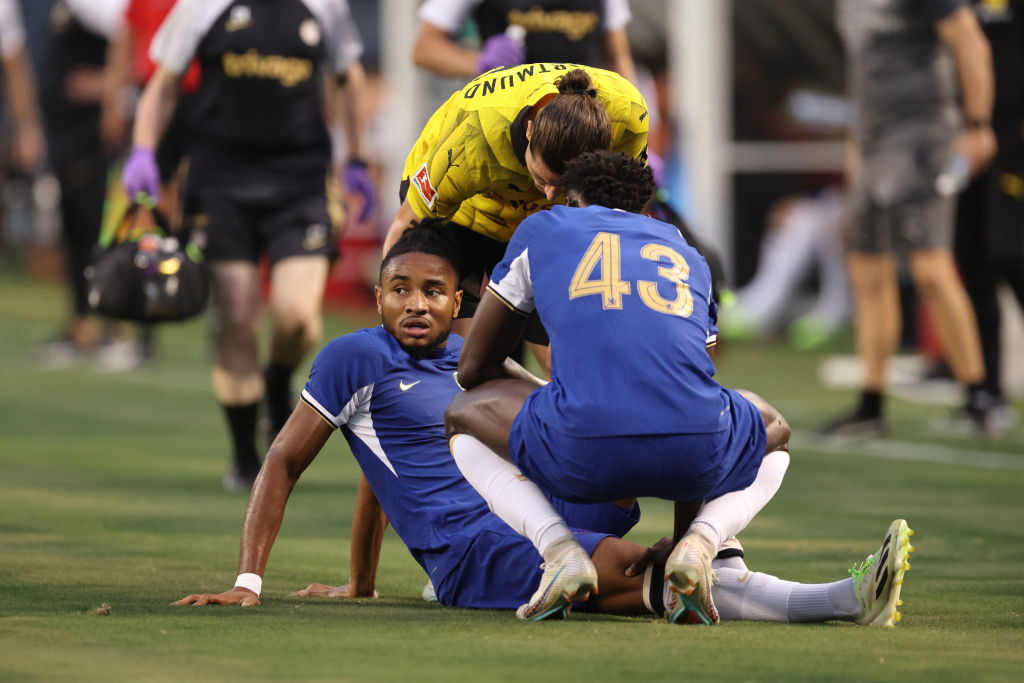 is a doubt for 's opener against after suffering a knee injury in the Blues' final pre-season friendly.
Nkunku, who , was forced to come off in the 22nd minute of Chelsea's 1-1 draw with Borussia Dortmund in Chicago.
With Chelsea kick-starting their Premier League campaign against Jurgen Klopp's Liverpool next weekend, there are fears Nkunku will miss the Stamford Bridge clash, though Pochettino 'hopes' it is not a serious setback.
'The doctors are checking him, hopefully it is not a big issue,' new Chelsea boss Pochettino said.
'But he felt something in his knee… hopefully it is not a big issue and he can be quick with the team. Now we need a few days to assess him and until we get back to London it is difficult to know.'
The Soldier Field pitch for Chelsea's friendly with Dortmund was in poor condition after Ed Sheeran held a concert at the venue last weekend.
Pochettino admitted it was a 'risk' to play on the pitch but was not overly critical, insisting the injury was down to 'bad luck'.
'I didn't see the action but I'm not about to complain,' the former Paris Saint-Germain, Tottenham and Southampton manager added.
'Always we take some risks because the pitch is not perfect because they are using it for different sports and that is sometimes the risk of the tour, yes.
'But I think it was a bit unlucky in the situation but we cannot complain about the pitch and to blame the pitch for why he suffered the injury. For me it was bad luck.'
Mason Burstow scored a late equaliser to earn Chelsea a 1-1 draw against Borussia Dortmund and ensure Pochettino's side went through pre-season unbeaten.
Looking ahead to the new Premier League season and a daunting opening fixture against Liverpool, Pochettino said: 'We should be ready. It is not an option.
'There is only one option, to be ready and we are going to be ready. I think today we play a brilliant game, I think it was an exciting game against a very good team like Dortmund.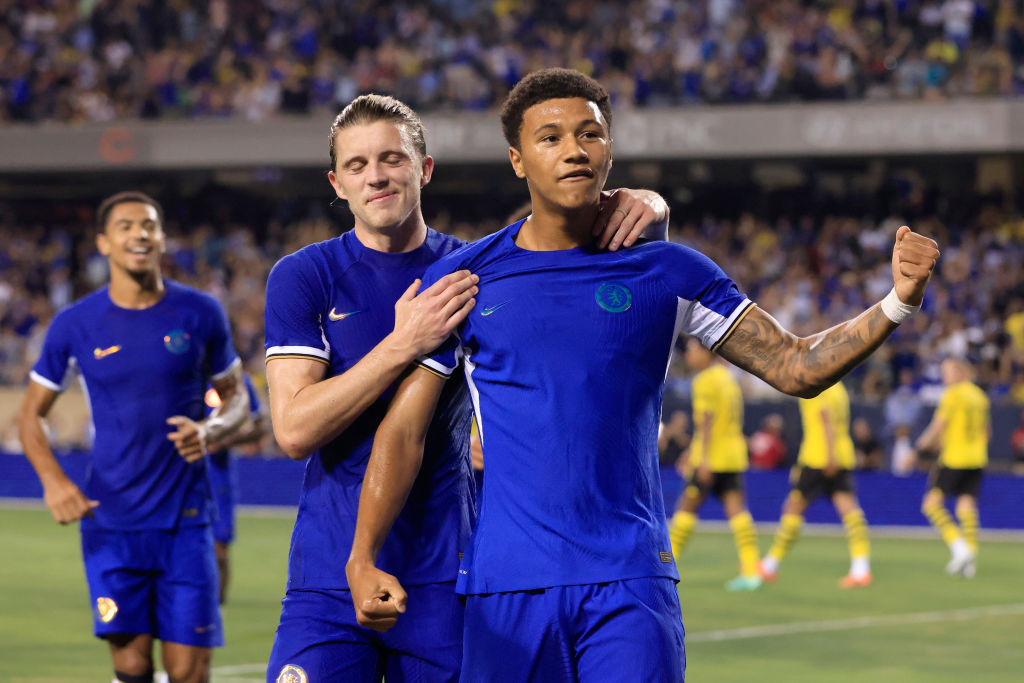 'I think we deserved to win but it's not about the result, it's about the feelings and performance and I think when we scored with Mason at the end it was a relief.
'I think to go back to the feeling, to lose the game was unfair. I think in the end it's to build something and the feeling after five games on the tour are good.
'Now we need to keep working and evolving our way to play and yes, be ready to start the competition.'
, . ,  and .