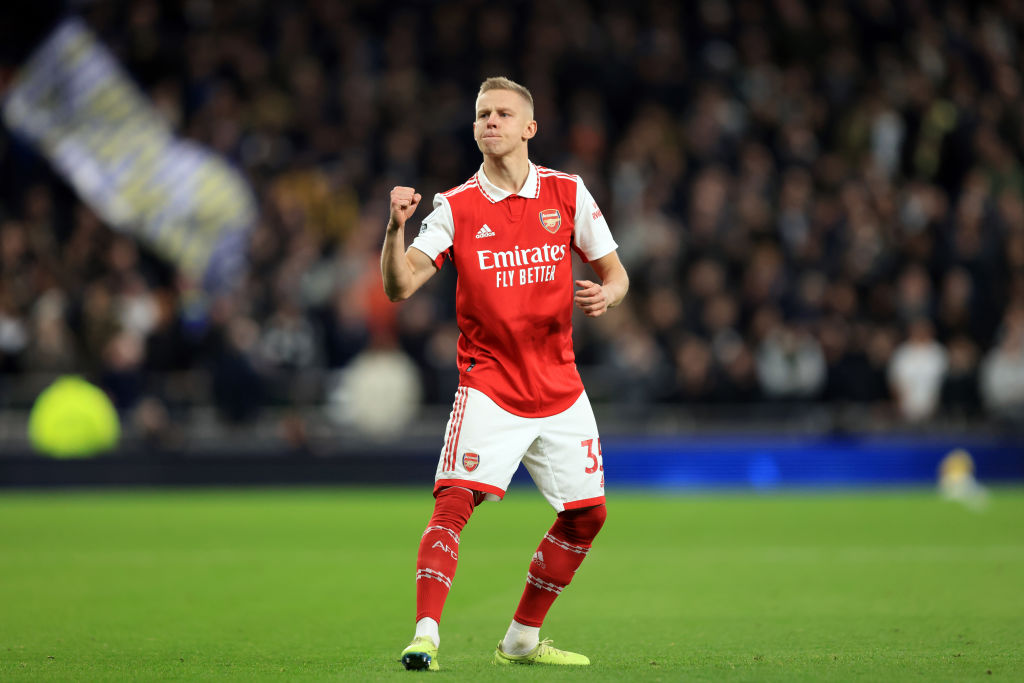 Oleksandr Zinchenko is reportedly helping to set up a star-studded charity match between Arsenal and to raise funds for war-torn .
Left-back Zinchenko, who moved to the Emirates from in the summer, is heavily involved with the for Ukraine charity – set up following Russia's invasion of his country in February 2022 – with the war still ongoing.
The 26-year-old Ukraine international, who has 52 caps for his nation, is helping to set up the charity match alongside former Chelsea star Andriy Shevchenko, a fellow Ukrainian who managed the international side from 2016 until 2021.
According to , the charity match is set to take place in June and will likely be played at Stamford Bridge or the Emirates.
'All the funds collected during Football for Ukraine campaign will be sent directly to Ukraine for different purposes, starting from providing people with first need products and ending with developing facilities which were destroyed during the war,' reads the charity's .
Chelsea's Ukraine international Mykhailo Mudryk can be expected to feature after he completed a £88.5m move to the Blues in January.
Chelsea are under fresh ownership after former Russian owner Roman Abramovich left in the summer, replaced by American Todd Boehly.
Arsenal's Zinchenko, meanwhile, since Russia's invasion and has previously said: 'Every Ukrainian wants one thing – to stop this war.
'I have spoken with people from all around the world, from different countries.
'I have also spoken to some Ukrainian kids who just don't understand what's happening back in Ukraine.
'They only want the war to stop. They have one dream, to stop the war.'
It would be the latest UK charity match to raise funds for Ukraine after Everton's pre-season friendly against Dynamo Kyiv in the summer.
The Toffees have Ukraine international Vitalii Mykolenko in their ranks and handed out free tickets to Ukrainian refugees for the friendly.