was left angry with Rodri for his straight red card in 's win over on Saturday, saying the midfielder has to learn to control himself.
The 27-year-old was sent off during the 2-0 victory at the Etihad, making the champions' afternoon a little more difficult than it needed to be.
It was an avoidable situation as Rodri was riled up by Forest's Morgan Gibbs-White and put his hand to the Englishman's throat.
Gibbs-White saw the opportunity to go down and took it gladly, but while the Forest man made the most of it, Rodri certainly put himself in the firing line.
He will be forced to sit out the next three matches which includes a meeting with last season's Premier League runners-up Arsenal on 8 October.
'Hopefully Rodri will learn,' said the Manchester City boss. 'Rodri has to control himself and his emotions, this he has to do.
'I can get a yellow card, but Rodri cannot get a yellow card, I don't play. You have to be careful.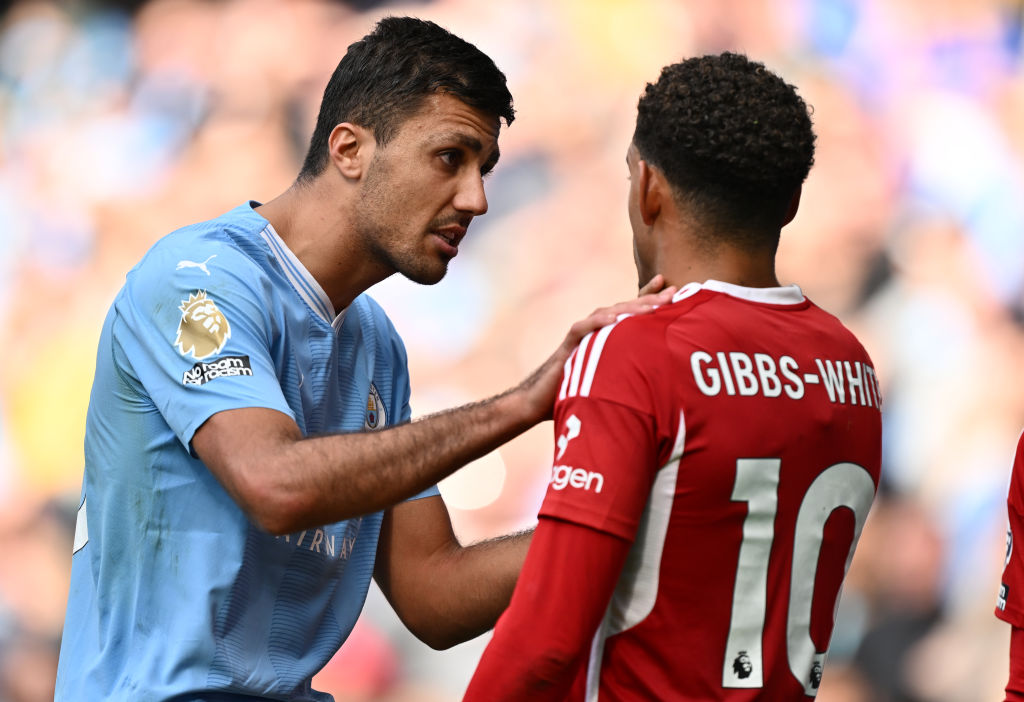 'Yeah [I am angry with Rodri]. I don't like to play against 10. I think Rodri has to learn, I'm not saying the red card is not a red card.
'Rodri is an incredible player, Kyle [Walker] has done it in the past, so they know to not do it. But it's emotions, if they try to make a trick you have to control yourself. I cannot control myself, but I do not play.'
The influential midfielder will now sit out the Carabao Cup clash with Newcastle and Premier League meetings with Wolves and Arsenal.
, . ,  and .