says have signed an 'incredible player' after missed out on a deal for England midfielder .
While Arsenal were leading the race to sign Rice from West Ham earlier in the summer, Premier League champions Man City .
But that was short of West Ham's valuation and Arsenal were .
The switch to north London made Rice Arsenal's most expensive signing and one of the most lucrative in Premier League history.
Guardiola believes Rice will be an 'incredible player' for Arsenal and has suggested the player always wanted to link up with the Gunners despite substantial interest from Manchester City.
'Rice decided on Arsenal so all the best,' Guardiola said at his pre-match press conference ahead of Sunday's Community Shield final at Wembley.
'He's an important player, a very nice guy and for England will be important. For Arsenal, what an incredible player.'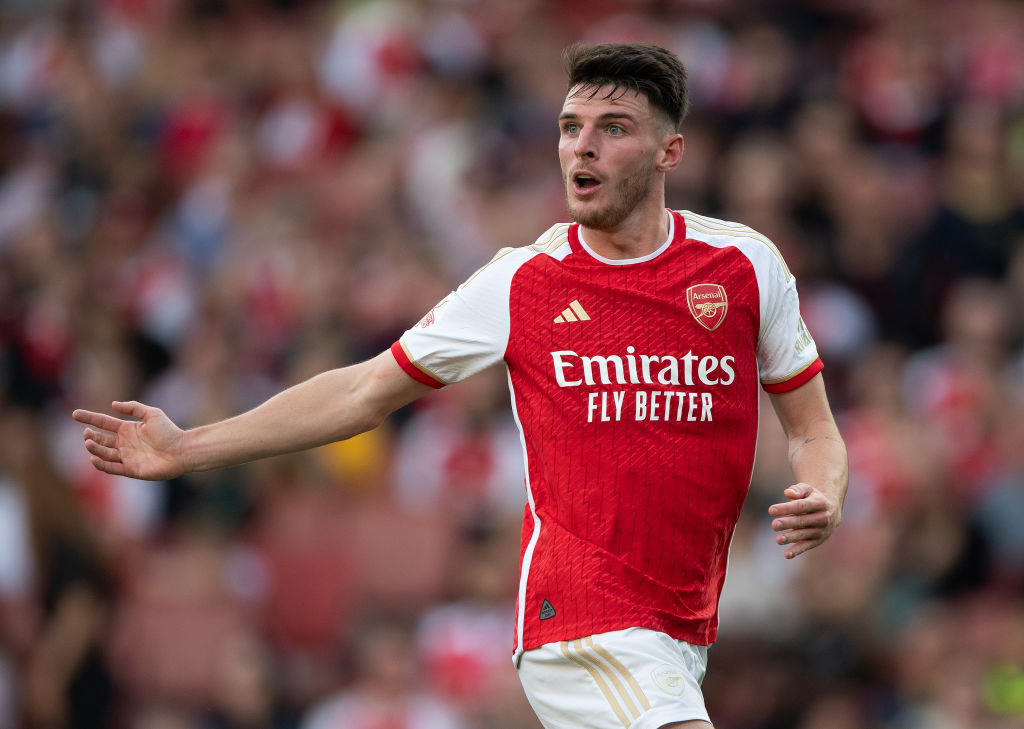 Manchester City to win their third successive title last season.
Looking ahead to the Community Shield clash against Mikel Arteta's side, Guardiola said: 'Of course we are going to try to win.
'How we are right now, we finish two weeks later than Arsenal, start [pre-season] two weeks later so we're not the best way.
'We struggle to restart. But it's a final and hopefully our mentality can help us compete.'
Guardiola also challenged his Manchester City players to 'sustain the level' that saw them .
'The challenge is massive for us mentally and how we grow as a team football-wise to sustain that level,' he added. 'It's almost impossible but the challenge is that.
'How hungry we still are, our desire. Over the next 11 months, we will have many low moments, it's how we come back.'
, . ,  and .