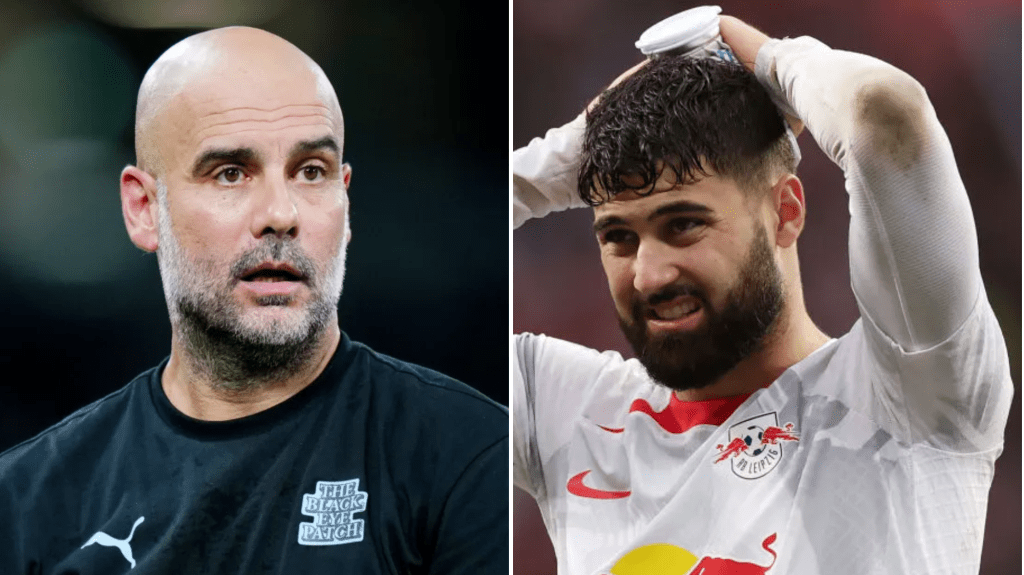 manager has confirmed that the club are close to wrapping up a deal for RB Leipzig's , while he still hopes to keep Kyle Walker and Bernardo Silva.
The treble winners with the Bundesliga side for Gvardiol and the Croatia international will become the second-most expensive defender in history behind Manchester United's Harry Maguire.
While Guardiola stopped short of talking about the 21-year-old and what he can bring to City's back-line, he confirmed that an official announcement was now imminent with Gvardiol in Manchester to complete his medical.
Asked about the Croatian centre-back, Guardiola replied: 'Well regarding Gvardiol, what a beautiful surname he has!
'Regarding him, he is doing the medical test. So everybody knows he's here and hopefully we can finish the deal in the next hours, the next days.'
Much of the transfer speculation surrounding City this summer has revolved around outgoings, with Walker linked with Bayern Munich and Silva wanted by Barcelona, but Guardiola is hopeful both players will opt to remain at the Etihad.
He continued: 'Regarding Kyle and Bernardo, what can I say? They are such important players for us, we want them to stay yes, we will do everything to [make that happen].
'Of course it's not like [Ilkay] Gundogan who finished his contract. They have contracts. We want them to stay if they want to stay and we will do everything, because to replace these two players is so, so difficult.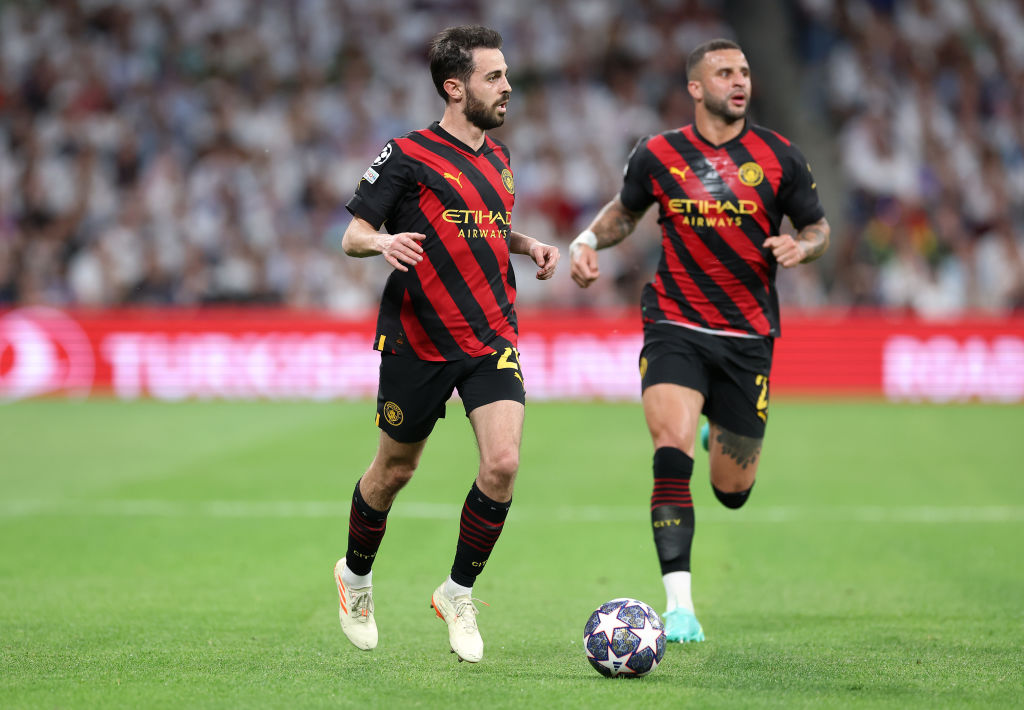 'We lost two incredible players for us in Ilkay and Riyad [Mahrez], they were massively important for us in the last seasons, incredible, goals, assists and personality in the biggest stages and in big, important games.
'To lose Kyle and Bernardo would be so difficult and that's why we are going to do everything to keep them. Because they want, they want to really, really be here.'
On whether Barcelona have bid for Silva, Guardiola continued: 'I want to clarify that because I know Barcelona reps. From day one until the end, I don't want any player that doesn't want to be here.
'But I am an employee, it's just my opinion, I want to work with guys that want to stay and work with the staff and players. After that, we have to get an offer and we didn't get an offer – or a proper offer.
'So what can I say? He's our player, we want him. And if they want him, they will take a plane, they will come here and they will talk with our sports director, the CEO, to arrive in an agreement.
'They are really, really important players, so first they have to make an offer and it didn't happen.
'And when it happens, we hope they are going to stay and we will fight to extend the contract to be with us, it's as simple as that.'
, . ,  and .