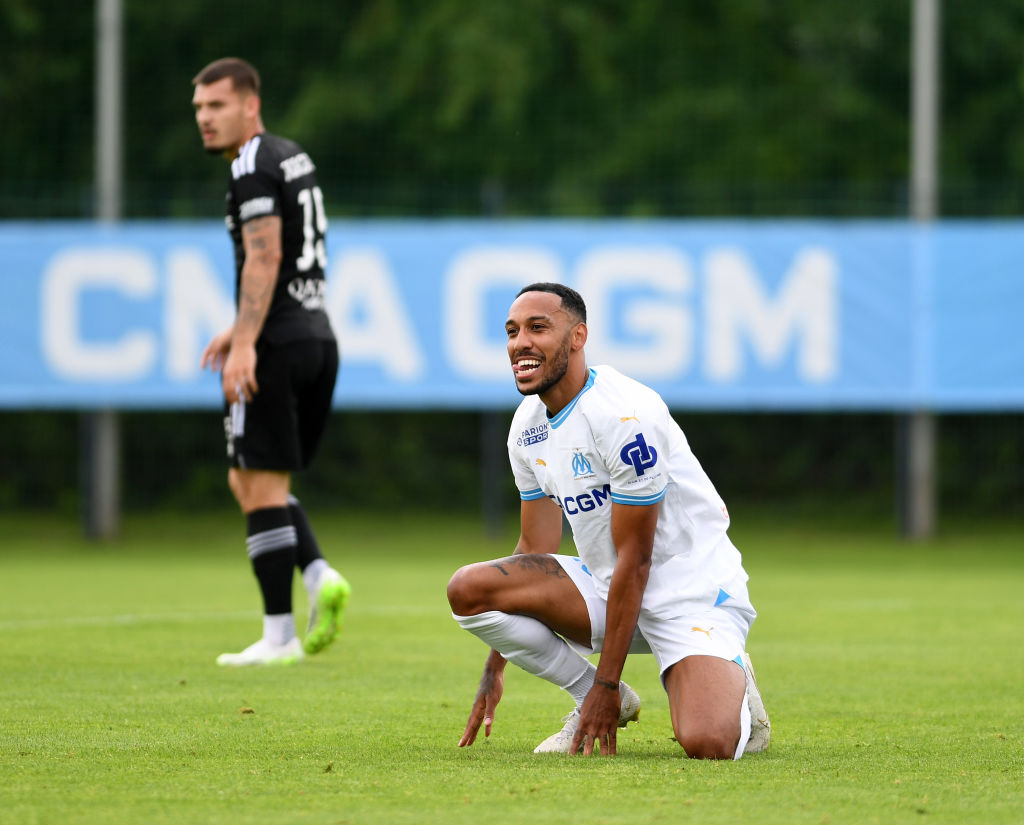 has claimed that he was the fastest player in the squad last season.
The 34-year-old striker arrived at Stamford Bridge last summer but only spent one season in west before being sold to French club Marseille.
It was a spell to forget for Aubameyang, who registered just three goals and one assist across 21 games for Chelsea, as they finished 12th in the without a trophy in what was a horrific campaign for both the player and club.
Aubameyang, though, has argued that he was faster than all of his Chelsea team-mates last term – including the likes of Mykhailo Mudryk – for his incredible speed.
England internationals Raheem Sterling and Reece James are also known for their pace but Aubameyang is claiming to be faster than both men.
'I feel very good,' Marseille striker Aubameyang said on Thursday in a press conference.
'Little anecdote, I held the record for speed at Chelsea last season in training. 36 km/h. So at that level, I think I'm alright.'
.
Much was expected of the former Arsenal captain after arriving at Stamford Bridge following an impressive six months at Barcelona.
But it did not work out for the Gabon international, who has now moved on to Ligue 1.