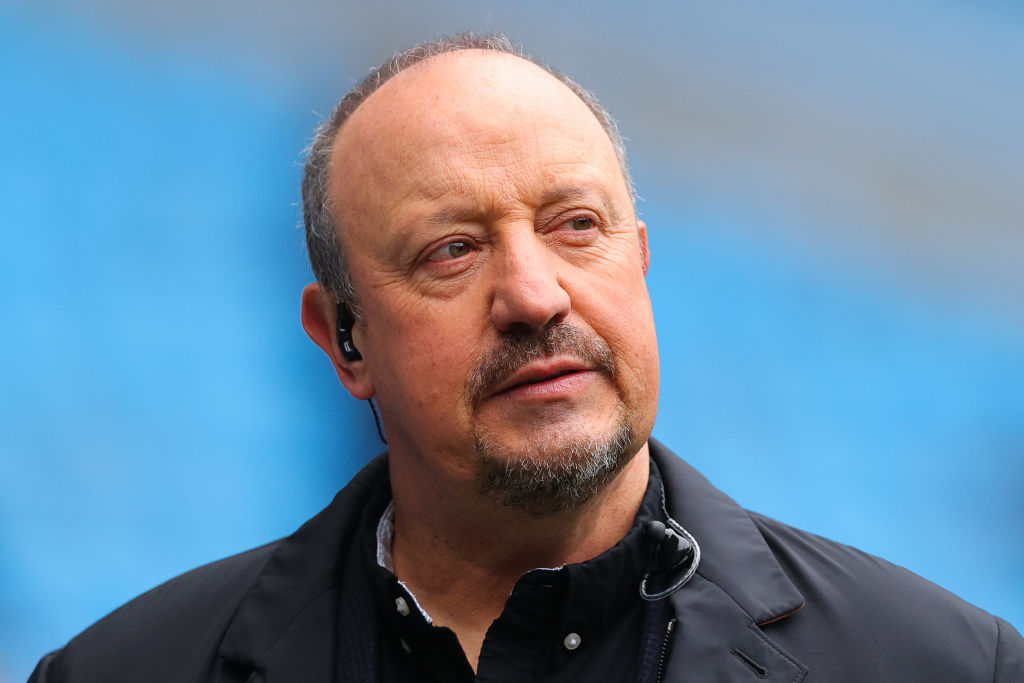 has singled out three stars who can cause problems in their semi-final clash.
, looking for revenge after Real Madrid knocked them out of the semi-finals last season.
Real Madrid went on to win the Champions League following that victory, beating fellow Premier League side Liverpool in the final.
City, meanwhile, have never won the Champions League – the tournament Pep Guardiola was tasked with winning when he arrived at the Etihad in 2016.
The Premier League leaders, who have reached this season's FA Cup final, are looking to secure a historic treble but the Real Madrid clash is a huge hurdle.
Benitez has now revealed which players City should be worried about as he told : 'There is the threat of Vinicius Jr.
'[He] scored in the first leg of last year's semi-final at the Etihad Stadium, who is trying to run into the space on the right of City's backline.
Also, Karim Benzema has very good movement. He likes to come between the lines which makes it difficult for two centre backs; it can be a massive gamble to leave him against just one.
'It is about risk and reward and trusting players… But let us not forget Thibaut Courtois.
'When Real have been in difficult situations, he has always done very well for them.
'He is a world-class goalkeeper and his battle with [Erling] Haaland is one to watch.'
Benitez feels that Erling Haaland is a much better option for City than Gabriel Jesus when facing Real Madrid this time around, having sold the latter to Arsenal.
'Where Haaland is different from Gabriel Jesus, who played when the teams last met, is that he is stronger in the air,' Benitez added.
'So if Real are defending deeper, City can now make more crosses because they have someone who will be on the end of that delivery.
'When City played with a false No 9, the player was linking with the wingers and the midfielders.
'Now they possess a striker, who has been improving his link-up play all season but also wants to be in the penalty box.
'Previously, City could pass and pass and if that did not work, they did not really have the option of a cross.
'This season if they cannot find a penetrating pass, or a ball from the edge of the box, they can play a cross.'