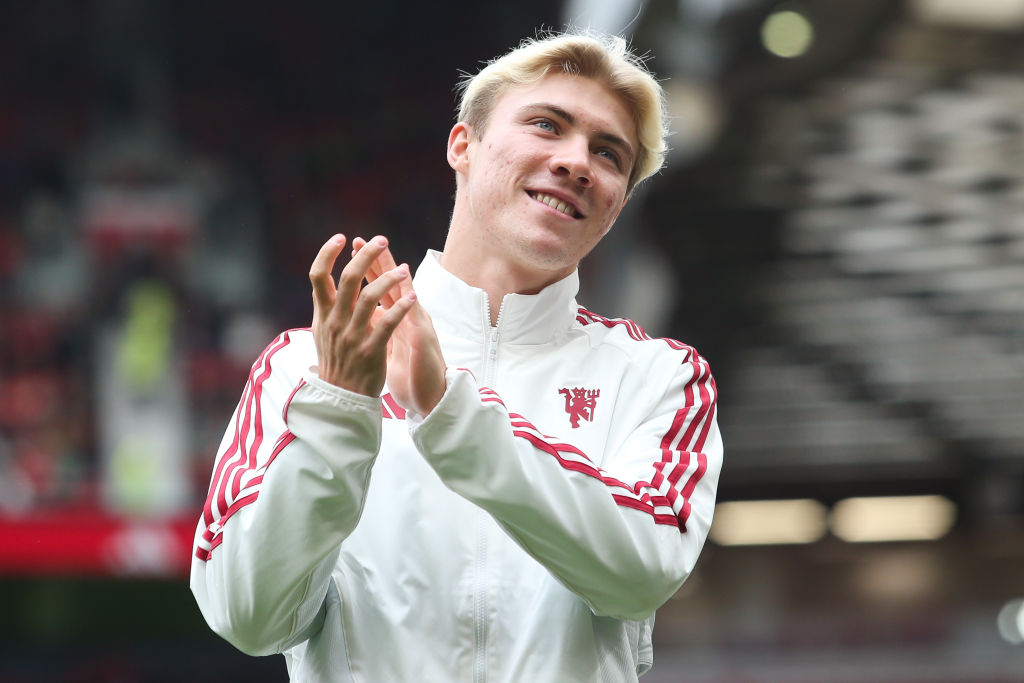 cannot wait for 's Champions League clashes with FC Copenhagen this season, not only because it is his former club, but because his brothers play for the Danish side.
Hojlund arrived at Old Trafford from Atalanta over the and made his debut for the Red Devils on Sunday at after recovering from a back injury.
The striker will be a big part of United's Champions League challenge this campaign, with the group stage draw throwing them together with Bayern Munich, Galatasaray and Copenhagen.
Hojlund's 18-year-old brothers Oscar and Emil play for the team sitting top of the Danish Superliga and Rasmus is thrilled with the opportunity to face them.
'I'm really looking forward to us meeting each other in the Champions League,' Hojlund told . 'Of course it's great to meet your former club. It's my club at home, but it's not many times you get to meet your brothers in your life.
'We have to hope that I play, and they do too, but just that the opportunity arises, I think is cool.
'I called my brothers after the draw. Our parents were a bit divided, because they don't quite know who to stick with, but my brothers and I were like: "Come on!" It was very cool.
'We are competitive people, and that is also why we are where we are today.'
United host Copenhagen on 24 October before travelling to Denmark on 8 November.
The younger Hojlunds are not regulars in the Copenhagen team just yet, with Oscar starting just two of their seven league games so far this season, coming off the bench twice, while Emil has made just one substitute appearance.
, . ,  and .