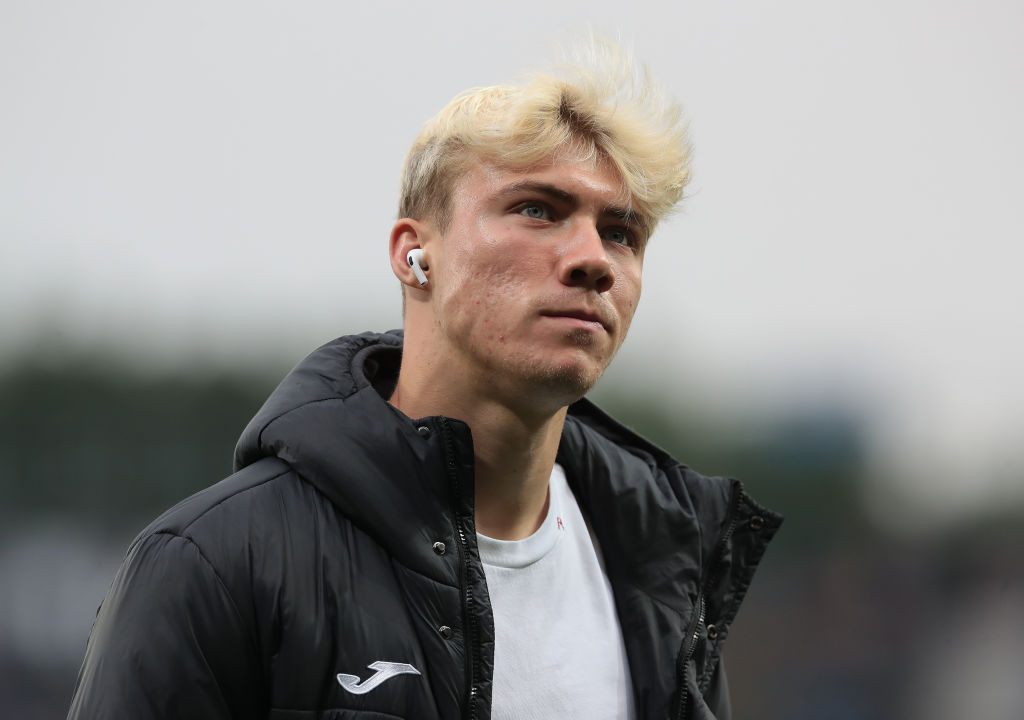 Rasmus Hojlund's manager says he is 'very happy' at Atalanta but insists the Italian club will consider 'huge bids' for the target.
Erik ten Hag is as he looks to bolster his attacking options at Old Trafford.
At 20, Hojlund is viewed as one of the most highly-rated young players in Europe, having scored 20 goals in 47 appearances for club and country last season.
Manchester United relied on Burnley loanee Wout Weghorst in the second-half of last season after Cristiano Ronaldo's high-profile departure, but the Dutchman only scored twice in 31 games.
Desperate to sign a new striker ahead of the new season, United expressed interest in Harry Kane and Victor Osimhen but and have been priced out of a move for the Napoli ace.
As a result, the Premier League giants have looked elsewhere for a new No. 9 and identified Hojlund as a cheaper alternative, though Atalanta are still waiting for a 'huge bid' for the Danish star.
'Hojlund and Man United? Sometimes there are choices to make and also agents… we all have to consider the financial factor,' Atalanta manager Gian Piero Gasperini said.
'He's very happy here, I'd love to keep Rasmus of course but sometimes clubs and also players have to consider huge bids.'
While Manchester United have signed England midfielder Mason Mount and Cameroon goalkeeper Andre Onana this summer, Ten Hag is determined to welcome a new striker through the doors at Old Trafford.
Earlier this week, Ten Hag said he and the club were doing .
'We do, across Manchester United, with a lot of people, we do everything that's in our power to get the right man in,' he said.
'[In the] transfer market, you never know, but we have targets and we do everything we can, I said. Every effort we put in to get this done because it is an area we need improvement.'
Manchester United scored 58 goals in 38 Premier League games last season, 36 fewer than champions Manchester City and less than Newcastle United, Liverpool, Brighton and Tottenham – four clubs that finished above.
, . ,  and .