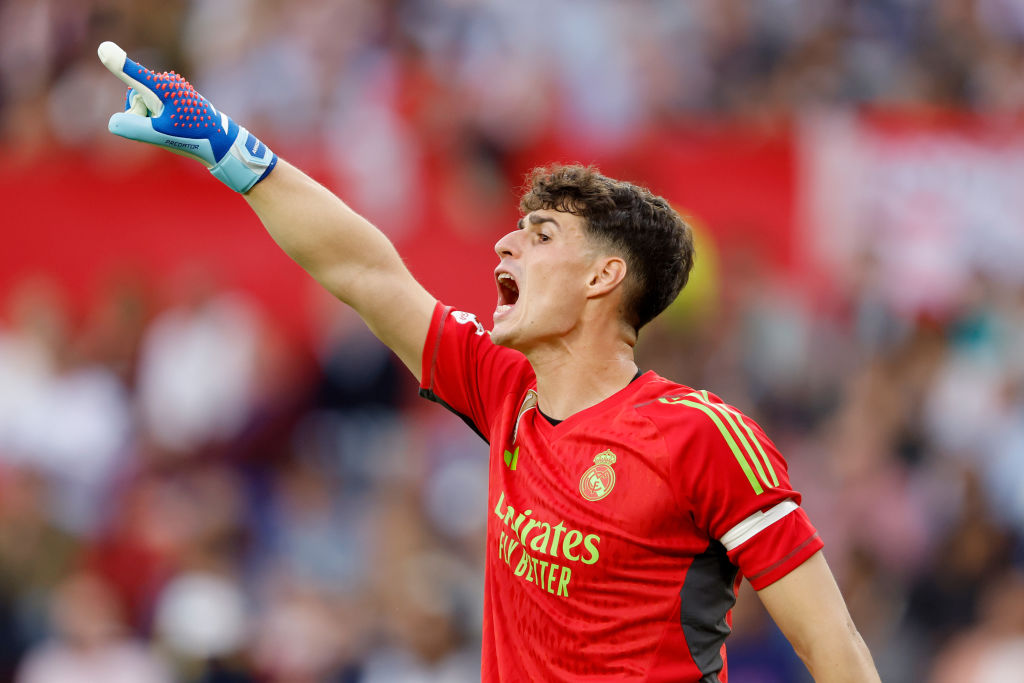 want to make 's loan move from permanent and are willing to offer their second choice goalkeeper as part of the deal.
Kepa is on loan with the giants because first choice stopper Thibaut Courtois suffered a serious knee injury in August.
The 29-year-old has impressed in his stint at the Santiago Bernabeu so far, making 12 appearances and helping Real Madrid to the top of La Liga and three straight victories.
report that Real Madrid want to make the move permanent, but are only willing to pay around £17.5m for the Spain international.
That would be an enormous loss on the £71.6m Chelsea paid Athletic Bilbao for Kepa five years ago, although the Blues will certainly be expecting to make a loss on him after his underwhelming time in the Premier League.
The report states that, if Chelsea are not thrilled by that offer, Real Madrid are happy to throw goalkeeper Andriy Lunin into the deal.
The 24-year-old has been a the club since 2018, making 19 appearances in all competitions, while also heading out on loan moves to Leganes, Valladolid and Oviedo.
Whether or not Chelsea would want the Ukraine international is yet to be seen, but Kepa is likely to leave in the summer, given that his contract at Chelsea expires in 2025 and he has made it clear he would like to move on.
Chelsea have been as they look to improve their goalkeeping options.
Robert Sanchez was brought in from Brighton over the summer and has become first choice, with Dorde Petrovic and 21-year-old Lucas Bergstrom providing cover.
, . ,  and .