Owen Hargreaves believes the trajectory of Reiss Nelson's Arsenal career will change following his injury-time winner against Bournemouth on Saturday.
The Gunners appeared to be on course for their second home defeat in the Premier League this season as they were two goals down to Bournemouth after 57 minutes.
and pulled Arsenal level before Nelson sparked jubilant scenes at the Emirates Stadium with his winning goal in the seventh minute of injury time.
Nelson has made just three appearances as a substitute in the Premier League this season but Hargreaves feels the 23-year-old will now go on to play a bigger role in Arsenal's season following his goal.
'When Mikel Arteta was putting Reiss Nelson on, Arsenal fans were thinking, 'what are you doing?',' Hargreaves told Premier League Productions.
'But he [Arteta] had a feel, for whatever reason, that Reiss Nelson can come on and affect the game.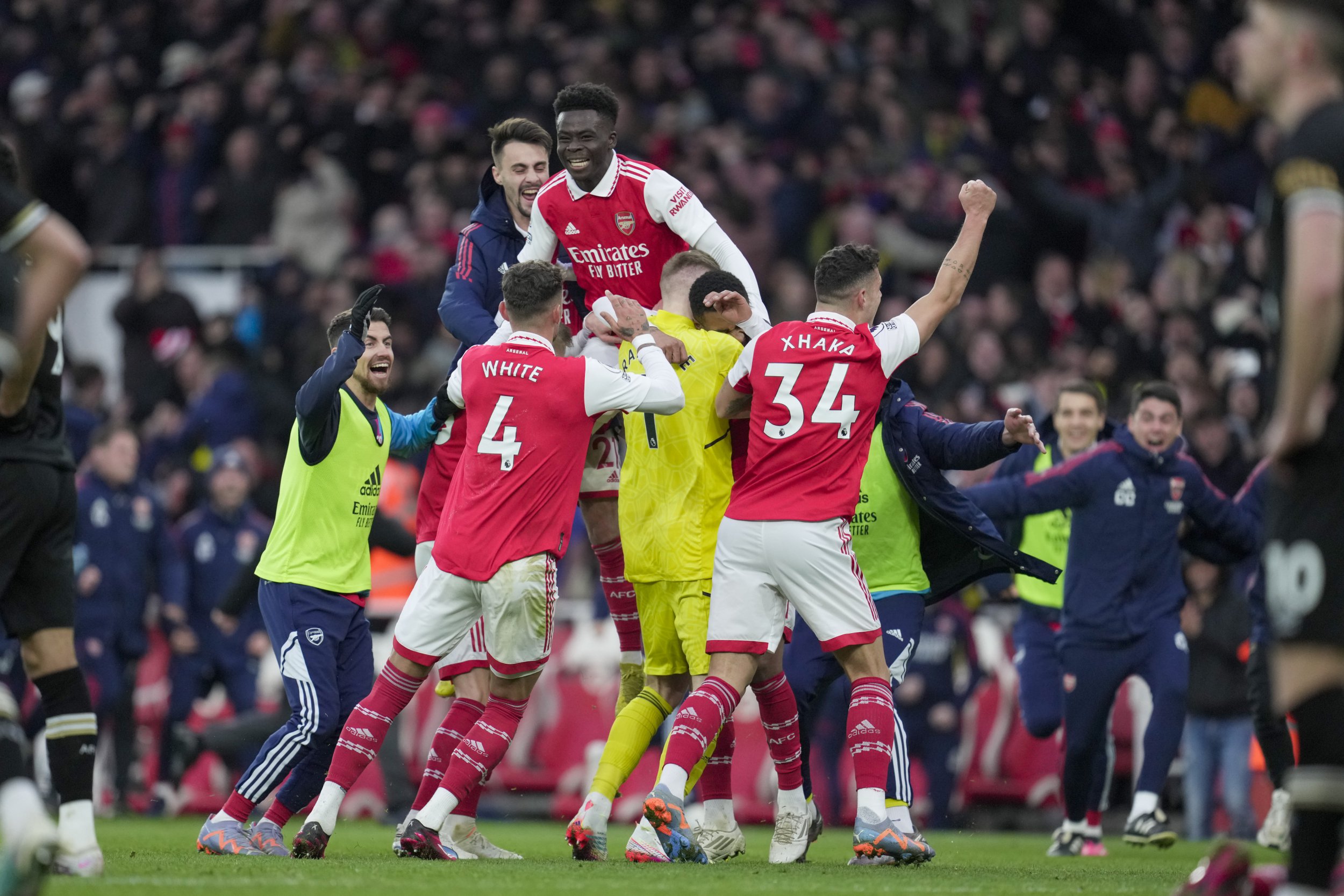 'In 21 minutes, to score one and assist one, that cameo from Reiss Nelson, who has always been a talent by the way, will change his career, change the trajectory of his career because everybody said he's not good enough, he's gone on loan to different places, to Hoffenheim, now he gets the opportunity to come into the game, when a title is on the line, and produce the goods on a big stages.
'We've seen Nketiah do it, now Reiss Nelson, huge moment for the young man and Arsenal.
'Sir Alex, that was his greatest attribute in my opinion, he just had a feel for what the game needed, who should play, who should come on. Mikel, for whatever reason, had a feel for Reiss Nelson that he should come into the game and that he could affect it, and I think that gives a young player confidence.
'I think they all believe in Mikel, even if you're not starting and you're on the bench. Before in our era, if you were in the starting XI you were happy, if you were on the bench you were miserable. Now it feels like 16, 18 players, we saw it at the World Cup and we're seeing it from the bench in the Premier League, players are helping decide games [from the bench] and teams look stronger for it.
'You're happy for Arsenal fans in a way because they've suffered so much in the last decade so they deserve a bit of positivity. It was so toxic for a while under Arsene Wenger, now it's all this feel-good factor because of really young players, Saka's one of the best in the league, and they're riding this wave of positivity. Who knows, maybe they'll finish off winning the Premier League, so far you'd say they deserve it.'
, .
, 
 and .