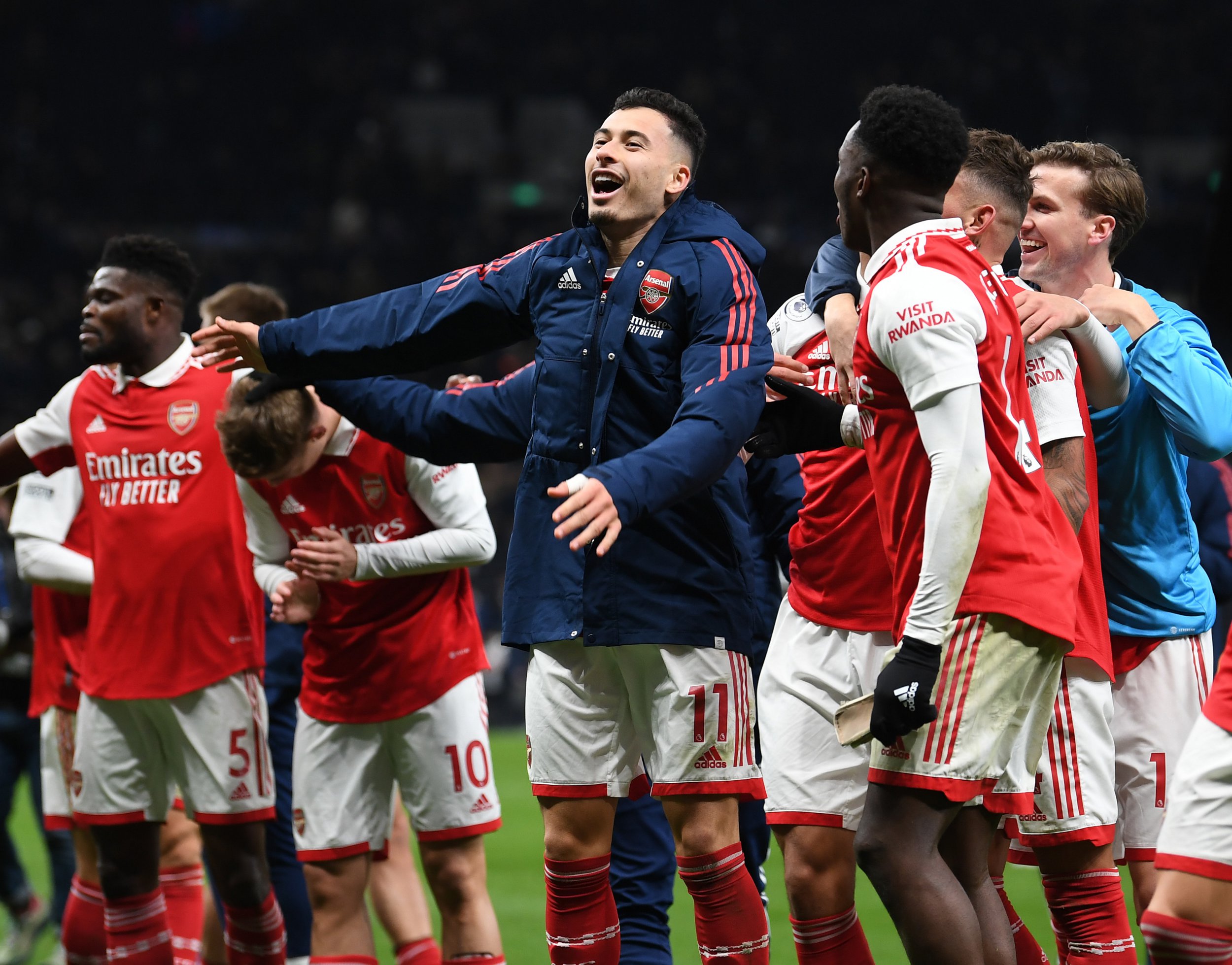 Richarlison has issued another apology to after clashing with his Brazil teammate during Tottenham's defeat to Arsenal on Sunday.
Arsenal moved eight points clear at the top of the Premier League as an own goal from Hugo Lloris plus an excellent long-range strike from sealed a 2-0 win for Mikel Arteta's side.
Richarlison, meanwhile, was furious with 's decision to celebrate Arsenal's win in front of the Tottenham supporters behind his goal.
The Brazil international also revealed after the game that he had accused Martinelli of diving during the match and refused a fist bump with his fellow Brazilian at one point in the second half.
Richarlison went on to apologise to Martinelli in his post-match interview with Brazilian media, claiming that his anger towards his Brazil teammate was in the heat of the moment.
And in a post on Instagram, Richarlison shared a meme of himself and Martinelli wearing a T-shirt which reads: 'T-shirt of union. If you fight, you must wear it. Apologise. Hug it out. Say: 'I love you'.'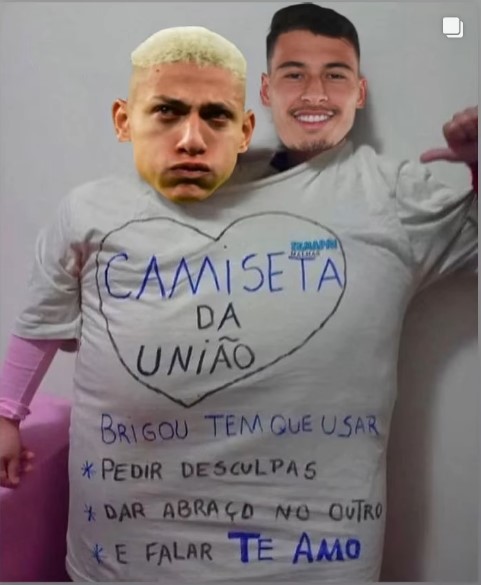 Speaking about the run-in with Martinelli after Spurs' defeat, Richarlison told ESPN Brasil: 'It was a foul there that the referee ended up giving, we were close to the move, in my opinion it wasn't, I told him he was diving a lot, so I didn't shake his hand.
'I'm apologising to him. Like it or not, he's my teammate. It's part of the game, it's a derby, we were hot headed.
'With Gabriel [Magalhaes], we argued a little because I wanted to get on with the game.
'He ended up getting yellow, and I said to him, 'let's play, let's play'. I told him they were stopping play all the time, it's part of the game.'
, .
, 
 and .