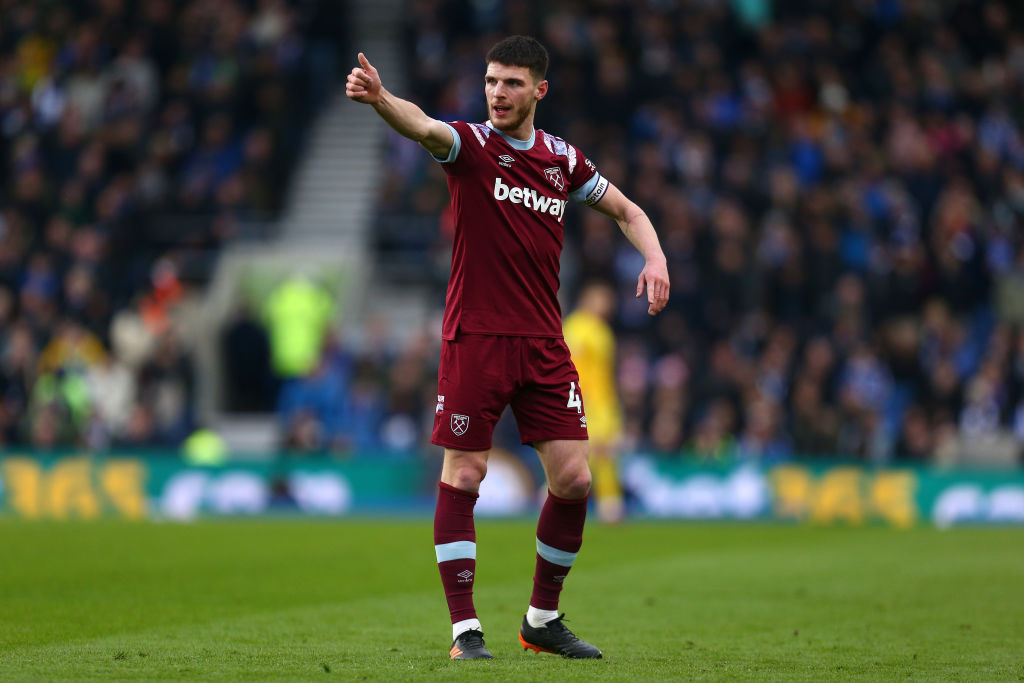 has hit back at Roy Keane's criticism of and has insisted it is 'not his job' to score goals for .
Keane in order to warrant a big-money move to Arsenal, or Manchester United – .
West Ham for the 24-year-old England international, who has made 227 appearances for the east London club to date.
'Obviously he's got to focus on doing well for  between now and the rest of the season,' Keane told  Sport earlier this month.
'I don't think he's been great this season, I really don't. I think he's not really kicked on. For all the talk about him, a lot of good PR coming out of West Ham about how much he's worth, I think he needs to do a lot more.
'Doesn't score enough goals, doesn't get enough assists.'
Fellow former United star Ferdinand, responding to those comments on his YouTube channel, said: 'That's not his job though, he's not a goal-scoring midfielder!'
Patrice Evra, meanwhile, added: 'I played with Declan during my short time at West Ham.
'What I loved about the kid is, first of all, he is really humble, he wants to learn and I see the progress. Now he is making the right decisions.
'The problem of a massive price tag is that people judge you. If we bought Harry Maguire for £20m [for example], people would not be on his case.
'Declan Rice, we say he's the future, as soon as you hit £100m, many fans will kill him.
'He can (play for a top club) if he has the right manager and the right players around him.
'He's not a leader, he's not ready in the way people in the media talk about him. I played with him. He's not ready but he's going in the right direction.'
January transfer window - FAQs
Read the latest news and rumours on .