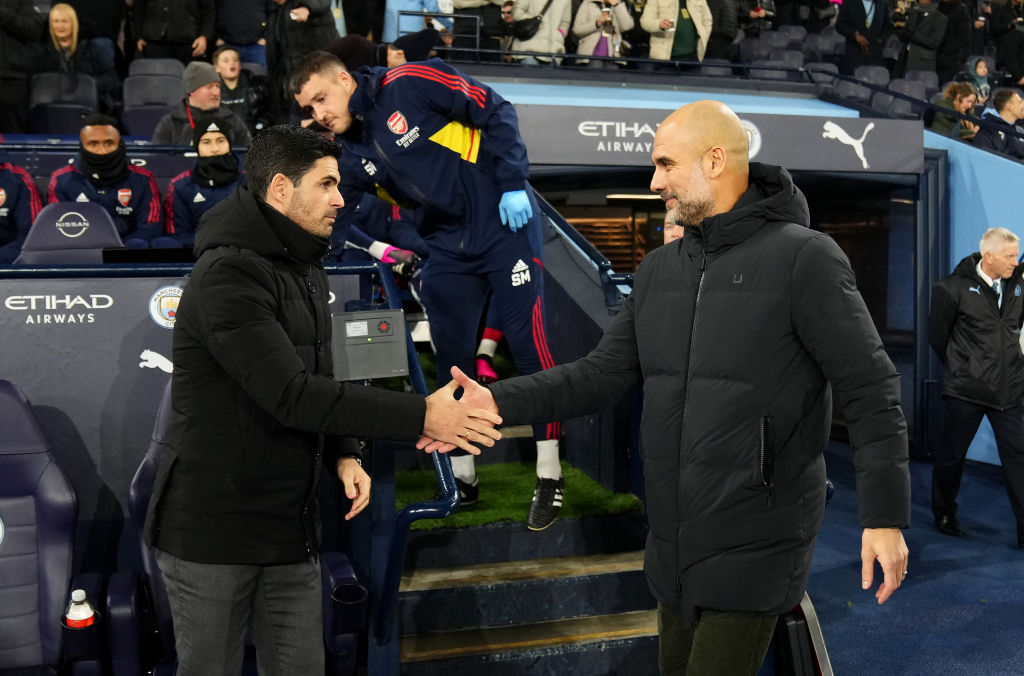 Roy Keane has heaped praise on Arsenal for their excellent season so far, but still thinks will beat them to the Premier League title.
The Gunners are eight points clear at the top of the table from the defending champions, although 's side do have a game in hand on Mikel Arteta's.
Just nine games remain for Arsenal and 10 for City, so there is a lot still to happen, but we are certainly entering the business end of the campaign.
Keane thinks Arteta has done exceptionally, performing above expectations and getting the best out of talented young prospects, but despite admitting Arsenal are favourites for the title, he is backing City to pip them to first place.
'They're in a great position, wouldn't have thought that at the start of the season but they've been brilliant, a lot of the young players have been very consistent, they can just focus on the league,' Keane said on , filmed before Arsenal's 4-1 win over Leeds on 1 April.
'They're definitely favourites for the title. I don't think they'll do it. I still have to fancy City but Arsenal have got themselves in a great position.
'You need a little bit of luck, injuries over the last few months, they're in a great position and you have to admire them for that can't begrudge them.'
City host Arsenal in a blockbuster of a game on the evening of Wednesday 26 April, while the Gunners must also face the likes of Liverpool, Chelsea and Newcastle in a tricky run-in.
Guardiola's side do have more favourable remaining Premier League fixtures, but they also remain in the Champions League and FA Cup, while Arsenal have only the Premier League to concentrate on.
Keane again acknowledges how excellent Arsenal have been so far, but is yet to be convinced they can handle the pressure of getting the job done, especially after watching them throw away fourth place to Spurs last year and having watching Manchester City achieve so much in recent seasons.
'I just think City are that brilliant,' he said. 'The games they [Arsenal] have to go and win, these are obviously pressure games and they've not dealt with that over the last few years.
'Even last year with top four they came up short, that's the question mark that's just hanging over them.
'But again, they've been brilliant, if they did go on and win it you have to give them the plaudits, but this is the crunch time, when you sort the men out from the boys, who can get over the line?'
, .
, 
 and .