has poked fun at over his comments about the multitude of 'different structures' line up in, while he is not convinced they will challenge for the title.
The Gunners last time out and have already lost ground on defending champions , who have started the campaign with a 100 per cent record.
Arteta has been questioned over his tactical changes and tinkering this season but brushed off criticism over his set-up – which has – during his most recent press conference before facing on Sunday.
'I think we discuss formations in a different way,' said the Spaniard on Friday. 'In the other game, there were 36 different formations in the match, against Manchester City there were 43.'
But Keane believes Arteta is over-complicating the game with his comments about Arsenal's 'different structures' and, despite a big summer outlay, feels the Gunners are still short of overthrowing City.
Asked if he is convinced by Arsenal's credentials, Keane told Sky Sports: 'No, not really.
'Obviously they've strengthened the squad, they were brilliant last season – particularly at the start of the season.
'But we were here [at the Emirates] towards the end of last season where they ran out of steam physically and mentally.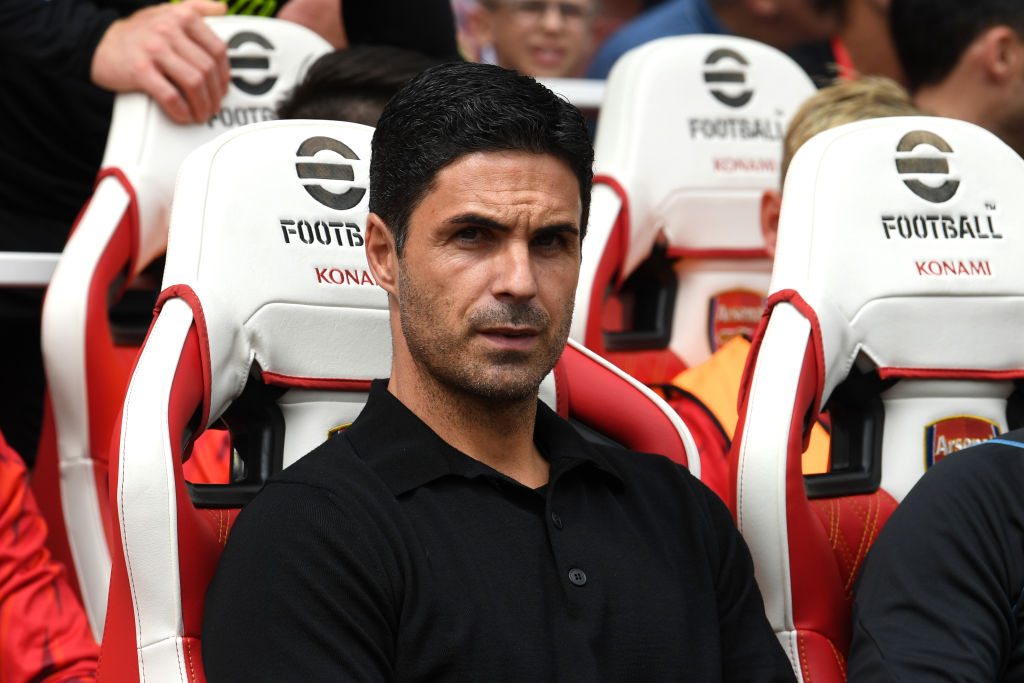 'I still think they're short, only because Manchester City are so good.
'The rest of the teams are playing catch-up, Arsenal were the best of the rest last year, I still think that's the challenge for them this year.
'I don't see how anybody can touch City if City keep their hunger up, especially the way they've started the season.
'Arsenal are a very good team, but there's still huge question marks over them.
'You're talking about formations and tactics – how many was it, 47? I didn't even know there was that many formations you could play in football but there you go!
'Sometimes you have to simplify it as well because they have a lot of good players, they had a lot of momentum last year, but they did come up short. And I still think they're short this year.'
, . ,  and .