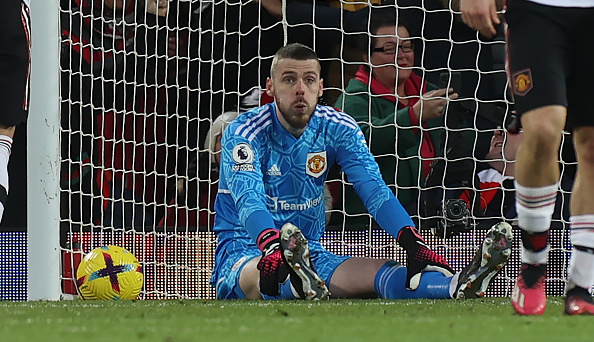 Roy Keane feels 'the circus is back in town' at , labelled Bruno Fernandes as 'disgraceful' and also took aim at goalkeeper David de Gea for 'schoolboy' errors after the historic 7-0 loss at Liverpool on Sunday.
United's 7-0 defeat at Anfield was the heaviest of 's managerial career over their arch-rivals.
The last time United suffered a defeat by a seven-goal margin to Wolves in December 1931 .
Fernandes was particularly poor .
Keane was equally angry with the Portugal international as he told Sky Sports: 'Fernandes' body language today was nothing short of disgraceful.
'A really talented boy, he's your captain, but his body language, waving his arms, not running back, you wouldn't be happy with him in your dressing room.'
Speaking more generally about United, Keane added: 'After winning the Carabao Cup, at the West Ham game, lots of celebration, lots of nonsense, lots of presentations – there were four or five.
'The circus is back in town at Manchester United. I was always aware of that as a player. Keep an eye on people, don't let people get carried away as you know what this game can do to you.
'I saw a couple of players coming out for the second half having a laugh and a joke.
'They were having a joke with the Anfield staff at 1-0 down – I don't like to see that rubbish. You are here to work, it's big boy stuff. Forget the laughing and joking.'
Keane also took aim at goalkeeper David de Gea, .
'De Gea was getting presentations last week, I wonder if he'd get a presentation tonight?' Keane said. 'Giving up seven goals like that. Don't let him off the hook.
'The way he controlled his back four, some of the set pieces and the last goal was schoolboy stuff.'